If you have heard talk about SmartLipo serving Manhattan, you may be wondering what benefits you could achieve from this treatment. Also referred to as laser lipolysis, the SmartLipo procedure is a form of cosmetic surgery that provides a breakthrough in fat reduction technology.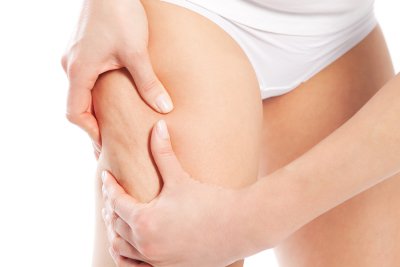 SmartLipo Technology
Laser lipolysis utilizes fiber-optic lasers to create heat at different wavelengths which can eliminate areas of body fat through a minimally invasive procedure. While this treatment can result in minor pain and bruising, complications are uncommon and most patients lose significant amounts of fat with the added benefit of tightened skin.
Benefits of SmartLipo
While traditional liposuction is excellent for removing unwanted fat in problem areas of the body, it can have the drawback of sagging and loose skin in the area of treatment. A significant benefit of SmartLipo is that this laser treatment not only melts fat but also promotes protein collagen production in the treatment area, causing the skin to become more taught than it would with liposuction technology alone. SmartLipo treatments are performed as an outpatient treatment and have quick recovery times.
SmartLipo or Liposuction?
Both of these procedures are considered to be safe and effective measures for the removal of small areas of body fat. Liposuction can have side effects that include pockets of loose skin and asymmetry, but in combination with SmartLipo, better overall results can be achieved. Surgical outcomes of SmartLipo are more predictable than those of liposuction, and this procedure also has a lower risk of common complications associated with traditional lipoplasty.
SmartLipo Procedure
This minimally invasive surgery is performed through small incisions that are able to heal quickly post-procedure and have a low risk of bleeding and infection. Many patients can resume their normal activities just a few days after their surgery provided they avoid strenuous activity and heavy lifting. Combined with exercise and a healthy diet, patients can expect to have long-lasting results from SmartLipo.

From laser lipo in Manhattan to traditional liposuction, you have many options for permanent fat removal. Liposuction is a cosmetic surgery designed to remove stubborn pockets of fat. If you have tried diet and exercise and still cannot get rid of excess fat on your abdomen, hips and thighs, arms, buttocks, chest, or back, ask your physician what kind of liposuction may be right for you. Read on to learn more about the different types of liposuction, including traditional liposuction, laser liposuction, and ultrasound liposuction.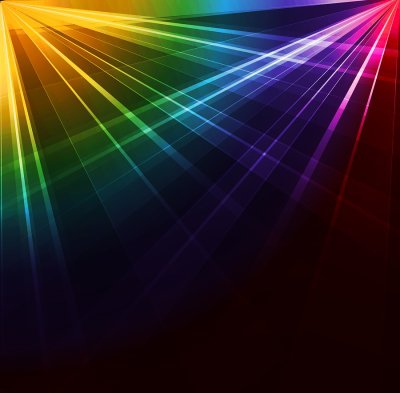 Traditional Liposuction
Unlike laser liposuction, traditional liposuction relies on plastic tubes called cannulas to eliminate stubborn fat from targeted areas. Today, liposuction requires less recovery time and is more effective than ever before. With this cosmetic surgery, you can achieve a smoother shape and more ideal contour. Liposuction is performed by making a small incision in the affected area. Next, fat deposits are suctioned out through cannulas. Each case is different, but liposuction may only require local anesthesia.
Laser Liposuction
Also known as laser lipo, laser liposuction uses a laser to more precisely target fat cells. SmartLipo represents the newest development in modern liposuction technology. Because laser lipo eliminates only fat cells and does not damage surrounding healthy tissue, patients can expect a much shorter recovery time that involves substantially less discomfort. With laser lipo, low-energy waves liquefy targeted areas of fat, which is then removed through a tiny cannula.
Ultrasound Liposuction
Ultrasound liposuction is also ideal for men and women who are interested in body contouring and permanent fat reduction. Instead of using a laser to eliminate fat, ultrasound liposuction liquefies fat with ultrasound. Like laser lipo, ultrasound liposuction is a relatively new technology designed to make stubborn fat pockets easier to target and remove. In cosmetic surgery, ultrasound liposuction is ideal for removing fat from the sides, back, and upper abdomen. To find out what kind of liposuction is best for your particular needs and goals, consult directly with your plastic surgeon.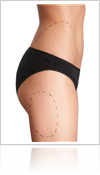 What do face lifts, breast lifts , and tummy tucks have in common? All of these are body contouring procedures that your Manhattan plastic surgeon can perform! Body contouring is a great way to get rid of excess fat and skin to create a leaner and more attractive shape. Prepare by asking your surgeon these questions: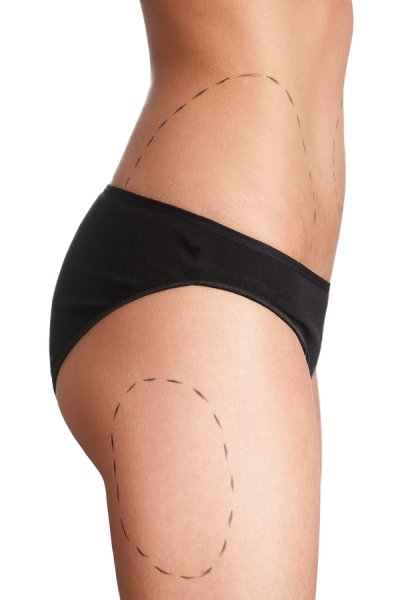 What is Body Contouring?
Your plastic surgeon should be able to explain the body contouring process and how you can benefit from it. During the procedure, your plastic surgeon will carefully cut away excess skin and fat from targeted areas of the body. The surgeon will then reshape the remaining skin to create a smoother, fitter, and more attractive body.
Am I a Good Candidate for This Procedure?
Body contouring can help many different patients get the bodies they want! This procedure is typically popular for people who have lost significant amounts of weight. That is because rapid weight loss can leave loose and sagging skin that makes it difficult to show off your new figure. Your plastic surgeon can help you determine if you are the right type of candidate for this procedure.
Where Can Body Contouring be Performed?
Unlike other procedures that focus on a specific body part, body contouring can be performed on many different parts of the body! Your plastic surgeon will explain where body contouring will work; including the stomach, breasts, arms, legs, and face. Talk to your plastic surgeon about your specific wants to determine if the procedure is a good choice.
What Kind of Results Can I Expect?
It is always important to have realistic expectations when undergoing any type of plastic surgery. Talking to your plastic surgeon will help you find out what you can expect from the procedure and how your body will look once it is done healing. You can also ask to see before and after pictures to give you a better idea of how body contouring works for different parts of the body.

Liposuction is not the only cosmetic procedure that can get rid of stubborn, unwanted fat—a tummy tuck in Manhattan can also help you become more confident in your appearance! This procedure removes excess skin to create a smoother, tighter, and more toned-looking stomach. These signs can help you decide if a tummy tuck is right for you.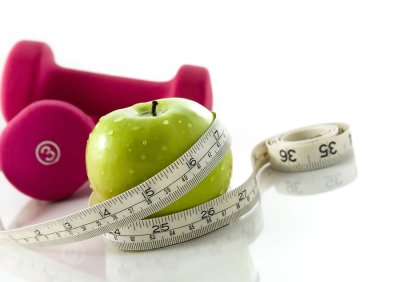 You Have Excess Abdominal Fat
If you are unhappy with excess fat around your stomach, a cosmetic surgeon might recommend a tummy tuck to remove this fat. Tummy tuck patients may have this excess fat for a variety of reasons, including aging, recent weight loss, pregnancy, or experience with another type of surgery. Getting a tummy tuck can remove the excess fat to give you a tighter, smoother, and more attractive stomach.
You Eat Right and Exercise Regularly
Tummy tucks remove excess fat, but that does not mean they are right for everyone interested in losing weight. Ideal candidates for tummy tucks are people who have a healthy diet and exercise regularly but still have stubborn stomach fat that will not seem to go away. If you have been working hard to lose weight or keep your body in good shape but are struggling with abdominal fat, a tummy tuck might be the right cosmetic surgery procedure for you.
You are in Good Health
It is always important for patients to be in good health before undergoing surgery. The healthier you are, the easier it is for your body to handle surgery and start recovering as quickly and efficiently as possible when surgery is over. If you are not currently in good health, you can take time to work on improving your health before visiting a cosmetic surgeon.
You Know What to Expect
The best patients will have the right expectations for a tummy tuck procedure. This cosmetic procedure is not a form of weight-loss surgery, though it can remove significant amounts of fat and excess skin. You should have realistic expectations before going into the procedure. Talking to a cosmetic surgeon can help you understand the procedure and what to expect!

Before you get a tummy tuck in Manhattan , it is important to have a basic understanding of the procedure and its terminology. Use this guide to increase your tummy tuck vocabulary so you are ready for the procedure and the results it can bring:
Abdominoplasty is the surgical term for the tummy-tuck procedure. General anesthesia refers to the drugs used to keep a patient unconscious throughout the surgery. Sutures are the stitches that the surgeon will use to close the incision once the surgery is complete. Liposuction is a different plastic surgery procedure that sucks extra fat out of a certain part of the body. It can be used with a tummy tuck to offer the best results.
If you are unhappy with the look of your stomach, you should schedule a consultation with a plastic surgeon to find out if a tummy tuck can help. Working with the right surgeon gives you the chance to target your trouble areas and get the results that you want.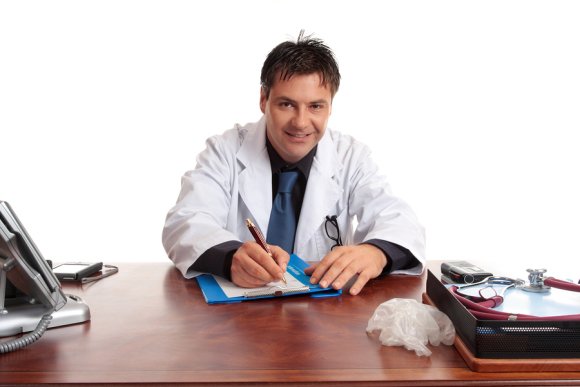 The tummy tuck procedure can remove excess belly fat that is keeping you from enjoying a tight, flat stomach. If you are thinking about getting a tummy tuck in Manhattan , it is important to fully understand the procedure and the results it can bring. Keep reading to find out if this kind of plastic surgery can help you get rid of your trouble areas: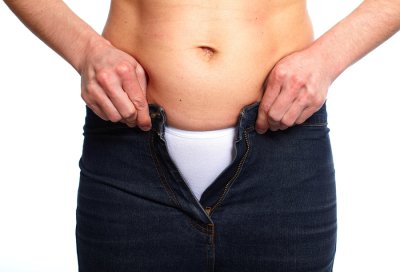 Before the Surgery
As with any other plastic surgery procedure, you will need to schedule a consultation with the surgeon so you can learn more about the surgery and what to expect from it. During this consultation, the doctor will talk to you about the surgery and ask you about your expectations from the procedure. The cosmetic surgeon will also determine if you are a good candidate for a procedure. The ideal patients have maintained a healthy diet and exercise program and cannot lose the extra weight. Other candidates might have extra skin due to aging, pregnancy, or another surgery. Patients should also be in good overall health.
During the Surgery
Patients get general anesthesia to ensure that they are asleep throughout the procedure. The surgeon begins the tummy tuck by making an incision in the affected area . He will then take out the excess fat and skin located between the bellybutton and the pubic bone. The surgeon also tightens the area over the abdominal muscles. A tummy tuck can take between 2 and 4 hours (depending on the amount of tissue to be removed) and leaves you with a minimal scar.
After the Surgery
Recovery time after the surgery is different for everyone. Most patients usually need about 4-6 weeks to fully recover from the surgery but you will start walking immediately after surgery to decrease your risk for blood clots. You might have some slight pain or swelling, but your plastic surgeon should give you pain medication that can help during the healing process. If you are interested in the results you can get from a tummy tuck, you should set up a consultation with your cosmetic surgeon.

The midsection is often one of the more difficult areas to slim and tone, so if you are less than satisfied with the look of your stomach, you are not alone. This is why so many people choose to undergo a tummy tuck in Manhattan. A tummy tuck, or abdominoplasty, is a procedure that can address the cosmetic issues that exercise and diet may not always alleviate. If you are considering a tummy tuck, a plastic surgery expert can help you better understand how abdominoplasty works and why it might be the solution to your midsection aggravations.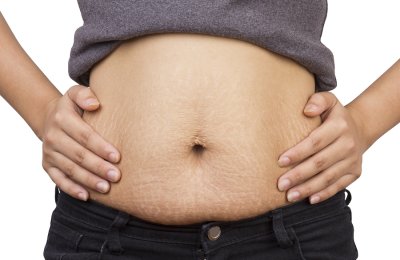 Fat Removal
Liposuction is the general term for the surgical removal of fatty deposits from the body. When you undergo a tummy tuck, liposuction is often a part of the procedure. The fat that accumulates around the midsection can persist no matter how fastidious your eating habits are or how consistent your workout schedule is. In many cases, the removal of this fat requires the assistance of a cosmetic surgery expert. When you undergo abdominoplasty , your surgeon can get rid of your unwanted fatty deposits.
Skin Tightening
A tummy tuck can do more than just remove unwanted fat. It can also improve the look of skin that has suffered trauma. Many circumstances can result in stretched skin that simply cannot return to its former appearance. Pregnancy is one common event that can leave skin looser than you may want it to be. If you have undergone significant weight loss, you might also find that your skin is not as tight as you would like. A tummy tuck can remove excess skin and provide a leaner and tighter appearance.
Muscle Alteration
Women who have undergone childbirth are common recipients of abdominoplasty. Pregnancy can be one of life's most joyous events, but it can also leave mothers' bodies forever changed. In addition to the skin becoming loose, the abdominal muscles can become separated. Even if you double your efforts to work out and tone up your midsection, your energies may result in little change to your stomach. When you get a tummy tuck, your plastic surgeon can tighten your muscle tissue so that you can once again have the taut midsection you want.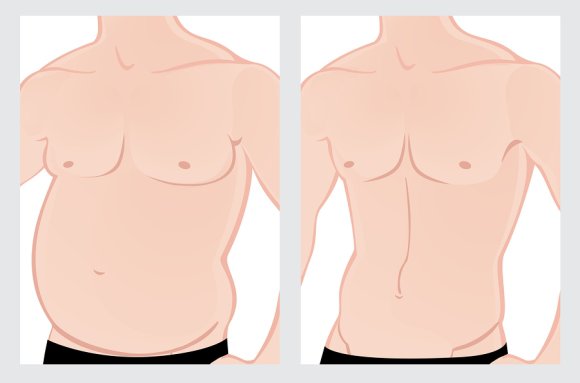 When consulting with a plastic surgeon about a potential tummy tuck, it's helpful to have an understanding of the terminology you may hear your doctor use. The words that are the most unfamiliar to most patients refer to the different types of tummy tucks and the areas targeted. Before your consultation for a tummy tuck in Manhattan , check out these terms you should know.
The first terms you should know are full tummy tuck versus mini tummy tuck. When your surgeon talks about a full tummy tuck, he or she is suggesting that you target the areas above and below your belly button, down to the bikini line. With a mini tummy tuck, only the area from the belly button to the bikini line is operated on. Another term you may hear is extended tension or high lateral tension. If your surgeon says you may want extended or high lateral tension, he or she means that you may want to extend your tummy tuck to include the flank or hip areas to get rid of love handles. Remember that your plastic surgeon is prepared to answer your questions, so speak up about other concerns, from terms you don't understand to tummy tuck costs.

If you want to tighten your stomach muscles and remove excess abdominal skin, then a tummy tuck could be the right plastic surgery procedure for you. However, not all tummy tucks are the same. It's important to work closely with your surgeon to decide which procedure is the best fit for your treatment goals. If you're planning to have a tummy tuck in Manhattan , here is a look at some of your surgical options.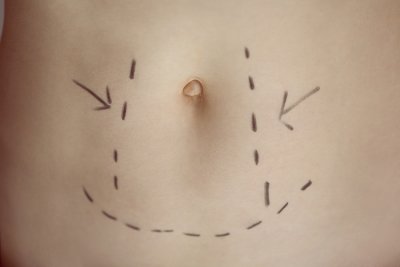 Traditional Tummy Tuck
A traditional tummy tuck is the most common form of the procedure. In this plastic surgery, the muscles are tightened and skin is removed above and below the belly button, all the way to the bikini line. This produces the tightest results, but also leaves behind two scars: one at the bikini line and one at the belly button.
Mini Tummy Tuck
If your problem area is only below your belly button, then you could be a candidate for a mini tummy tuck. This procedure only targets the area of the abdomen below the belly button down to the bikini line. Some patients having a mini tummy tuck only need excess skin removed, but it is also possible for your surgeon to tighten the lower abdominal muscles during this procedure. If you're concerned about tummy tuck costs, this procedure could be ideal, as it is less expensive than a traditional tummy tuck. With a mini tummy tuck, there is only one scar along the bikini line.
Circumferential Tummy Tuck
Circumferential tummy tucks are also known as lower body lifts. During this procedure, excess skin is removed from the back as well as the stomach, and the muscles are tightened as needed. This kind of tummy tuck is usually reserved for patients who have had a significant weight loss and have a large amount of excess skin.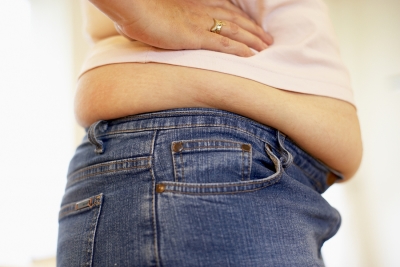 The tummy-tuck procedure helps you perfect your physique and target areas of sagging skin that might affect your self-esteem. Keep reading to learn the difference between the mini and full tummy tucks so you can decide which option is right for you: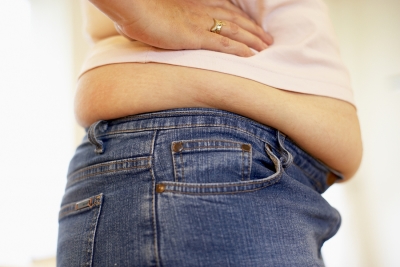 Talk to Your Doctor About a Tummy Tuck
Before you can decide which procedure is right for you, you should schedule an appointment with a plastic surgeon so you can learn more about tummy tucks in Manhattan. Talk to the doctor about your concerns with your body and he or she will explain more about the procedure. A tummy tuck focuses on the abdominal area to get rid of extra skin and fatty tissue that is keeping you from reaching your ideal physique. The tummy tuck is designed to tighten the muscles on top of your belly button. You should also talk to your doctor about any health problems that you might have.
Think About a Mini Tummy Tuck
A regular tummy tuck targets the whole abdomen. If you opt for a mini tummy tuck, though, the plastic surgeon will only target the area that rests between the navel and the pubic bone. If your trouble areas are beneath your belly button, the mini tummy tuck in Manhattan might be the best option for you. The mini tummy tuck focuses on tightening the muscles that are in between the belly button and the pubic bone. If your weight tends to fluctuate a lot or you are planning to get pregnant in the future, though, your doctor might not recommend this procedure.
Be Prepared for the Procedure

If you are opting for the full tummy tuck, the procedure will take anywhere from 2 to 4 hours, depending on the amount of tissue to be removed. If you choose to go with a mini tummy tuck, though, the procedure usually only lasts between 1 and 2 hours and can often be performed under local anesthesia. Most patients need about 4-6 weeks to completely recover from a full tummy tuck. Mini tummy tucks usually only take about 1-3 weeks for recovery time.