Plastic Surgery in the News
Dr. Singer has been featured throughout several media & news resources throughout Manhattan & NYC.
Plastic Surgeons Help Veterans Heal Wounds of War
Dr. Singer's appearance on CNN during the segment "What Killed Joan Rivers"
Interview with Dr. Singer on CNN's "Erin Burnett: Out Front"
Dr. Elan Singer has been featured in: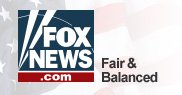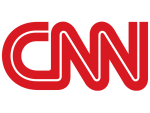 ---
Magazine Articles:
The Toils of War: Battlefield Innovations Influence Plastic Surgery—and Vice Versa
Published on May 18, 2015
Click here to read article on PSP
Military plastic surgeons balanceduty to patients and country
Published: October/November 2014 issue
Click here to download a PDF of the Plastic Surgery News article
Did Joan Rivers Die Of VIP Syndrome?
Published: Sept. 18, 2014
Click here to read the article at Forbes.com
A Tribute to the Captain and Crew of the USS Alaska
Published: August 20, 2011
Click here to read the article at FoxNews.com
Sucking Out a Six-Pack: Abdominal Etching
Click here to read the article at RealSelf.com
Going Under the Needle
Published: May 26, 2009
Click here to read the article at Forbes.com
---
Newspaper Articles:

Wall Street Journal
I Could Train Someone to Do It Within a Few Hours; July 2011.
---
Online Magazines: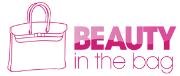 Read an article about Dr. Singer in Beauty in the Bag.
Check out Dr. Singer's latest comments in an article from Hollywoodlife.com as he weighs in on Jessica Simpson's possible lip injections.
Read an article about Dr. Singer giving a speech: " Surgeon Describes Wounded Warrior Treatment"
Read an article on Realself.com written by Dr. Singer.

Posted: 01.05.10
"Next Up: The Boob Bomber"
With airport security tightening, terrorists will have to hide explosives in their breast implants.

For an Interview with Dr. Singer:
Is there such a thing as safe-sun? How dangerous is a tanning salon? And how about those color-changing chemicals in tanning creams?
---
Online Quote:

About Wrinkles – "While there is no data to support the claim, you could argue that, by using Botox early in life, one can slow down the natural process of wrinkle formation on the face," says Elan Singer, M.D., a plastic surgeon in Montclair, New Jersey. "Wrinkles are formed by years and years of muscle activity that causes permanent indentations in the skin. Thus, if you decrease muscle activity with Botox before those wrinkles form, they will appear much later in life than if no Botox had been used. That's only a theory but it makes sense."
Find quote at bottom of page under "Wrinkles" on: www.cosmeticsurgery.com
---
Blog Articles:
ThermiRF was featured with photography in a post about a new pain free, one time option to get slim this summer.
Read the article on I Am THE Makeup Junkie.
---
Dr. Singer with Dr. Oz Video
See Dr. Singer give Dr. Oz his opinion on waist training.
https://www.doctoroz.com/episode/waist-trainer-disasters-you-have-see-believe