If you have heard talk about SmartLipo serving Manhattan, you may be wondering what benefits you could achieve from this treatment. Also referred to as laser lipolysis, the SmartLipo procedure is a form of cosmetic surgery that provides a breakthrough in fat reduction technology.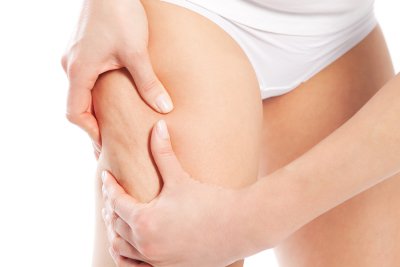 SmartLipo Technology
Laser lipolysis utilizes fiber-optic lasers to create heat at different wavelengths which can eliminate areas of body fat through a minimally invasive procedure. While this treatment can result in minor pain and bruising, complications are uncommon and most patients lose significant amounts of fat with the added benefit of tightened skin.
Benefits of SmartLipo
While traditional liposuction is excellent for removing unwanted fat in problem areas of the body, it can have the drawback of sagging and loose skin in the area of treatment. A significant benefit of SmartLipo is that this laser treatment not only melts fat but also promotes protein collagen production in the treatment area, causing the skin to become more taught than it would with liposuction technology alone. SmartLipo treatments are performed as an outpatient treatment and have quick recovery times.
SmartLipo or Liposuction?
Both of these procedures are considered to be safe and effective measures for the removal of small areas of body fat. Liposuction can have side effects that include pockets of loose skin and asymmetry, but in combination with SmartLipo, better overall results can be achieved. Surgical outcomes of SmartLipo are more predictable than those of liposuction, and this procedure also has a lower risk of common complications associated with traditional lipoplasty.
SmartLipo Procedure
This minimally invasive surgery is performed through small incisions that are able to heal quickly post-procedure and have a low risk of bleeding and infection. Many patients can resume their normal activities just a few days after their surgery provided they avoid strenuous activity and heavy lifting. Combined with exercise and a healthy diet, patients can expect to have long-lasting results from SmartLipo.

Diet and exercise cannot always help you get rid of stubborn fat, but liposuction in Manhattan can! If you have stubborn fat around your stomach, hips, thighs, or other parts of the body, liposuction can help you get a more toned and fit appearance. This guide can tell you what to expect: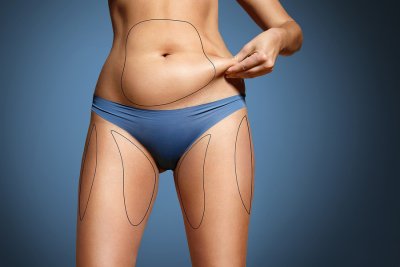 Before the Procedure
Meeting with a plastic surgeon is the first step to take if you are interested in liposuction. During your first consultation, you will talk about why and where you want to get liposuction. Your plastic surgeon will describe the procedure to you and let you know if your goals are realistic. You two will also discuss different types of liposuction and which one is most appropriate for you if you are a good candidate. If the cosmetic surgeon believes you can benefit from the procedure, you two can set up an appointment and start discussing specifics.
During the Procedure
You will need a friend or family member to drive you to the plastic surgeon's office for your liposuction procedure. The type of anesthesia that will be administered depends on the type of liposuction you are getting as well as where you are getting it. Once you are properly sedated, your cosmetic surgeon will make an incision and insert a tube known as a cannula to break up the fat. Next, your cosmetic surgeon will use a vacuum tool to remove the broken up fat from your body.
After the Procedure
Once the procedure is over, the fat removal area will be bandaged and wrapped to promote healing and reduce pain and swelling. It is normal to experience swelling immediately following a liposuction treatment, meaning you will not be able to see the final results right away. You will need to meet with your plastic surgeon throughout the recovery period to ensure that your body is healing properly and the treatment was effective. As swelling goes down, you will be able to notice a slimmer and more toned appearance!

Liposuction is one of the most common plastic surgeries performed in Manhattan because it provides a solution for a variety of issues. If you have some extra fat that refuses to go away, liposuction could give you the results you want. Use this guide to determine if this is the right kind of cosmetic surgery procedure to bring you a body with which you can feel more comfortable.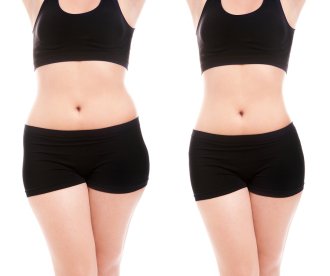 What It Targets
Liposuction is a procedure designed to shape the body by getting rid of excess fat pockets. If you cannot lose weight from your buttocks, hips, love handles, saddlebag area, thighs, calves, breasts, back, arms, or neck even with diet and exercise, this could be the right plastic surgery option for you. Talk to a doctor about your trouble areas to see if liposuction can help.
When to Get It
The best candidates for this procedure are those who have stubborn pockets of fat that negatively affect the silhouette of the body. These fat areas might make a person look disproportionate. Liposuction can also help patients get a better shape or more definition in certain parts of the body. Plastic surgeons prefer to perform this surgery on patients with good skin elasticity because they will get the best results.
How It Can Help
Once liposuction gets rid of these stubborn areas of fat, you will fit better into your clothes and look much smaller. Since the procedure only requires a small incision, you will not be left with big, noticeable scars. The surgeon will place you under gentle sedation. Since it is a quick and relatively simple procedure, you will not have to go through the risks of a longer, more extensive operation.
If you think liposuction might be the right option for you, you should start the search for a reputable plastic surgeon in New York City. Once you find a doctor that you can trust, you can learn more about the procedure and whether or not it will truly target your issues.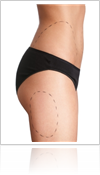 Liposuction is one of the most popular forms of plastic surgery in New York City because it brings real results. If you have been struggling to get rid of stubborn fat pockets that make you feel self-conscious, liposuction can help you improve the way you look and feel. Keep reading to learn more about the benefits of liposuction and how it can help you.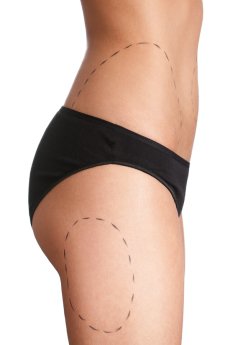 It Successfully Gets Rid of Excess Fat
If you still have some fat pockets that will not disappear even with diet and exercise, liposuction could be your ideal solution. Once the plastic surgeon performs the procedure, you can get a shape and contour that you prefer and finally say goodbye to the fat.
It Can Target a Variety of Areas
No matter where you have stubborn fat, the surgeon can use liposuction to get rid of it. Whether you are self-conscious about your abdomen, your buttocks, your hips, or your waist, liposuction can help. The plastic surgeon can use it to suck fat from the saddlebag area, the thighs, the calves, the ankles, the breasts, the back, the arms, and even the neck. If you are tired of the reflection that you see in the mirror, liposuction could help restore your confidence.
If you think that liposuction might be the right solution for you, you should schedule a consultation with a plastic surgeon. Procedures like lipo, tummy tucks, and breast augmentation can transform the look of your body to get rid of trouble zones and help you feel your most beautiful.

Are you unhappy with the way you look and feel? Do you find yourself feeling frustrated that certain parts of your body haven't responded to diet and exercise? If so, it might be time to consider liposuction . Liposuction was the most popular plastic surgery procedure in the U.S. in 2013, and is a top choice for both men and women who want to remove excess fat. Over 360,000 liposuction procedures were performed in 2013 alone, and new technological advances have made liposuction more effective and less painful than ever. Take a look at this infographic from the NYC plastic surgeons at EBS Plastic Surgery to learn more about liposuction and the different types of procedures available to you. Whether you want to have fat removed from your face, arms, abdomen, back, or thighs, liposuction can help you have the body you've always wanted. Please feel free to share this info with your friends and family!