If you have heard talk about SmartLipo serving Manhattan, you may be wondering what benefits you could achieve from this treatment. Also referred to as laser lipolysis, the SmartLipo procedure is a form of cosmetic surgery that provides a breakthrough in fat reduction technology.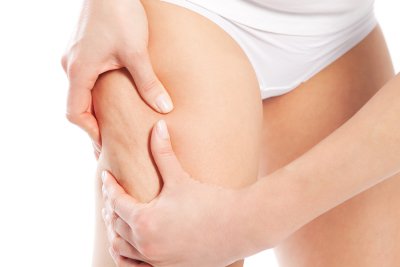 SmartLipo Technology
Laser lipolysis utilizes fiber-optic lasers to create heat at different wavelengths which can eliminate areas of body fat through a minimally invasive procedure. While this treatment can result in minor pain and bruising, complications are uncommon and most patients lose significant amounts of fat with the added benefit of tightened skin.
Benefits of SmartLipo
While traditional liposuction is excellent for removing unwanted fat in problem areas of the body, it can have the drawback of sagging and loose skin in the area of treatment. A significant benefit of SmartLipo is that this laser treatment not only melts fat but also promotes protein collagen production in the treatment area, causing the skin to become more taught than it would with liposuction technology alone. SmartLipo treatments are performed as an outpatient treatment and have quick recovery times.
SmartLipo or Liposuction?
Both of these procedures are considered to be safe and effective measures for the removal of small areas of body fat. Liposuction can have side effects that include pockets of loose skin and asymmetry, but in combination with SmartLipo, better overall results can be achieved. Surgical outcomes of SmartLipo are more predictable than those of liposuction, and this procedure also has a lower risk of common complications associated with traditional lipoplasty.
SmartLipo Procedure
This minimally invasive surgery is performed through small incisions that are able to heal quickly post-procedure and have a low risk of bleeding and infection. Many patients can resume their normal activities just a few days after their surgery provided they avoid strenuous activity and heavy lifting. Combined with exercise and a healthy diet, patients can expect to have long-lasting results from SmartLipo.

ThermiTight is a revolutionary procedure for body contouring near Manhattan. If you've been thinking about having laser liposuction such as SmartLipo, you may wish to consider adding ThermiTight to your treatment session. The liposuction treatment will remove unwanted bulges of fat, while the ThermiTight treatment will significantly tighten the underlying tissues for an improved contour.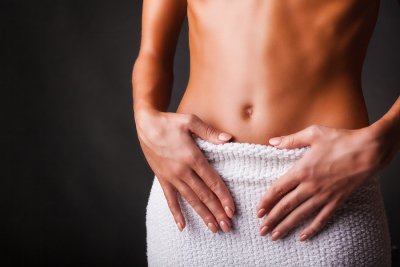 Is ThermiTight Right for Me?
Almost anyone is a good candidate for ThermiTight. Your cosmetic surgeon may recommend this procedure if you would like to tighten the neck and face region without undergoing a face lift. ThermiTight might also be right for you if you would like to treat the abdomen, upper arms, or breasts. As with all medical procedures, it's important for patients undergoing ThermiTight to disclose any health conditions they have, including medication allergies and pregnancy. Discuss whether you're taking any medications or herbal supplements, including those that may have a blood-thinning effect.
What does It Feel Like?
ThermiTight is performed under local anesthetic. This means that you won't feel any pain, although you may feel brief stinging when the anesthetic is injected. During the ThermiTight procedure, you may feel minor pressure or warmth. After the procedure, it is possible to experience some swelling and bruising as the treated areas heal.
When Will I See Results?
The average ThermiTight procedure is about one to two hours long, depending on how many areas you wish to treat and whether you're also undergoing liposuction. You'll be able to enjoy noticeable improvements right away. Your results will continue to improve over time . Most patients find that the effects last for several years.
What Can I Expect from the Recovery Process?
ThermiTight is minimally invasive and it does not require general anesthesia, so there's no lengthy recovery process. You can return to your usual activities as soon as you wish. Most patients resume their usual activities within 24 hours. The doctor may recommend that you use mild soaps and lotions for a few days. It's also a good idea to protect your skin with sunscreen whenever you go outdoors, even during cloudy weather.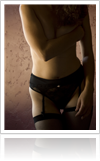 ThermiTight is an effective, micro-invasive skin tightening procedure that may be performed by itself or in combination with laser liposuction. Although laser liposuction by itself can also tighten the skin, combining these two procedures offers maximum results for a sleek, smooth silhouette. This method of body contouring near Manhattan uses radiofrequency energy, which is delivered through a very thin electrode. The gentle heating of the subdermal tissue results in immediate tightening. It also stimulates the production of collagen and reduces the appearance of cellulite.
If you decide to schedule a ThermiTight treatment and liposuction, the doctor will first perform liposuction to remove excess bulges of fat. Then, the physician inserts the radiofrequency fiber through a very small incision. ThermiTight is appropriate for treating the face, neck, upper arms, breasts, and abdomen. There is no recovery time required for ThermiTight. However, if you choose to combine it with liposuction, the doctor may provide you with additional post-treatment instructions.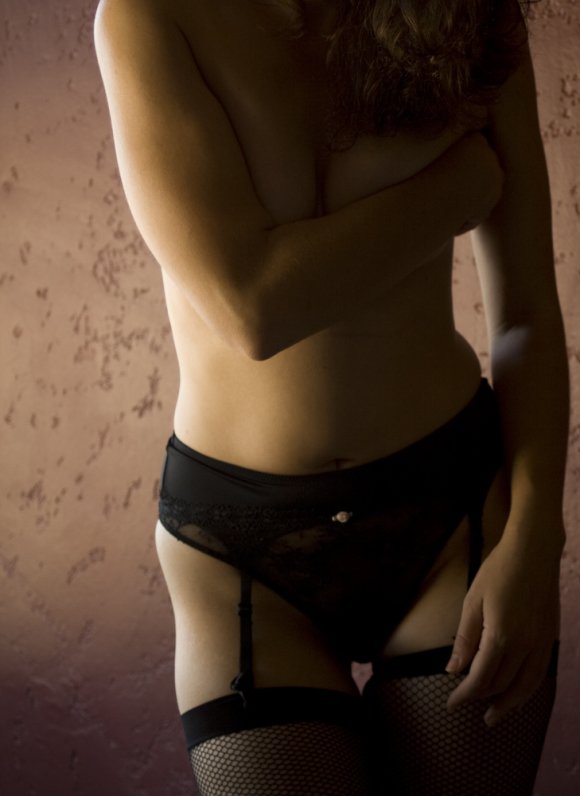 When you consult a plastic surgeon in Manhattan about skin rejuvenation procedures, he or she may recommend ThermiTight. ThermiTight is an effective, safe, and painless procedure that tightens the skin by stimulating the production of collagen . One question you might have about ThermiTight is how it works. When you visit the plastic surgery office for your ThermiTight appointment, the plastic surgeon will first apply a local anesthetic to eliminate any discomfort. Then, he or she inserts a needle-thin probe underneath the skin. The probe transmits radiofrequency energy, which causes tissue shrinkage and stimulates collagen production.
Since ThermiTight is performed in a plastic surgery office, some patients may have questions about the recovery process. However, ThermiTight isn't a surgical procedure; it's a micro-invasive treatment that doesn't require any downtime or repeat procedures. The only precaution you'll need to take is to use mild soaps and lotions for several days following your appointment. Additionally, be sure to apply sunscreen before going outdoors.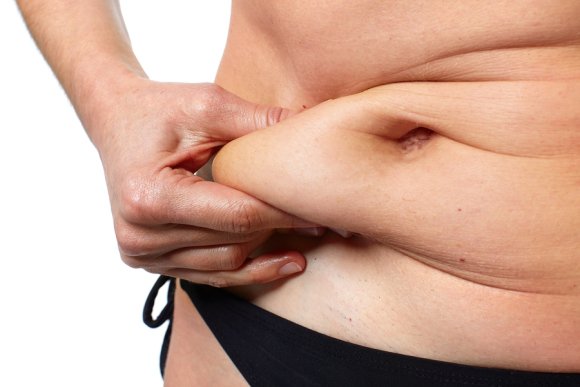 Skin begins to sag as part of the aging process, but that doesn't mean you just have to accept it. Now, there is a minimally invasive, non-surgical system for achieving a more youthful complexion: ThermiTight. ThermiTight uses thermal energy, delivered just beneath your skin through an electrode, to stimulate collagen production and improve your skin elasticity. With ThermiTight, you get results that outlast other non-invasive options, all without a lengthy recovery. Is ThermiTight the solution for you? Find out more in this infographic from EBS Plastic Surgery near Manhattan . Because ThermiTight is also ideal for treating other conditions, such as hyperhidrosis, the best way to learn how this powerful procedure can help you is to schedule an appointment with a cosmetic surgeon. Do you have friends and family who are looking for ways to achieve a youthful look? Please share this information with them.


You do not have to get cosmetic surgery in Manhattan to become more confident in your appearance! ThermiTight is a minimally invasive procedure that can help you look and feel better without the need for surgery. Discover how ThermiTight can change your appearance for the better: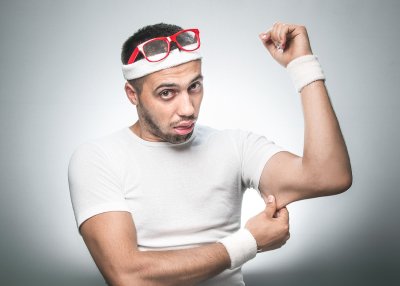 Toning Up Flabby Areas
Working out and eating a healthy diet can help you stay in shape. But even the healthiest lifestyles cannot always get rid of flabby areas of skin! These stubborn pockets of fat can make it hard to feel confident in your appearance. If you want to get rid of this fat but do not want to get liposuction, ThermiTight can be a good alternative. ThermiTight heats the tissue under the surface of the skin, which can melt away stubborn areas of fat and give you a more toned appearance.
Firming Up Loose Skin
Collagen production slows down as we get older. This is why it is normal for skin to become thinner and looser as we age. If you are unhappy with loose skin and wish to regain the firmer skin of your younger days, ThermiTight can help! Heating the tissue under the skin's surface boosts the body's natural collagen production process. This will firm up your skin to help you look and feel younger.
Reducing the Appearance of Wrinkles
Wrinkles and fine lines are other common signs of aging that can make you uncomfortable with your appearance. ThermiTight can also help you reduce these signs of aging to regain your confidence! The heating process is effective for nerve ablation, which helps reduce signals in underlying muscles that lead to wrinkle development. Results are long-lasting, allowing patients to feel comfortable and confident with younger-looking skin.
Helping You Stay Cool
Do you suffer from excessive sweating? This condition, also known as hyperhidrosis, makes it difficult to feel confident around others and even when you are alone. Your plastic surgeon can help with ThermiTight! Nerve ablation is effective at reducing sweat production in the armpits, making it easier to stay cool and dry with regular deodorant.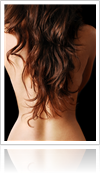 Loose skin can take a toll on your confidence. Aging, weight loss, and lifestyle habits can all impact the elasticity of your skin, resulting in skin that appears loose and saggy. Luckily, ThermiTight near Manhattan can help you say goodbye to loose skin and gain more confidence in your appearance! This non-surgical cosmetic procedure has many uses, including the following: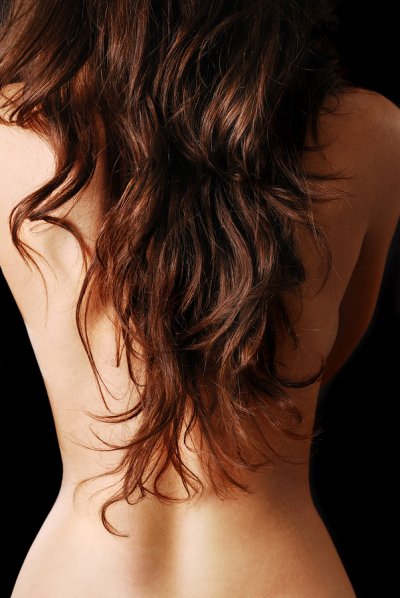 Tightening Loose Skin
Do you have loose skin around your face, neck, chest, stomach, or arms? It is normal for skin to lose elasticity as we get older, but some cases are more severe than others. Sun exposure, smoking, and even gravity can all make skin sag faster, making it difficult to feel confident in your appearance. ThermiTight is a non-surgical cosmetic treatment that can tighten sagging skin by stimulating collagen production.
Getting Rid of Small Amounts of Fat
Liposuction is a popular procedure to remove fat, but not every patient wants to undergo surgery. ThermiTight can also reduce small amounts of fat by targeting specific fat cells in trouble areas. This provides a great alternative for patients who want to get rid of small amounts of fat around the face, neck, arms, stomach, and chest, but who do not want to undergo a liposuction procedure.
Improving Signs of Wrinkles
Wrinkles and fine lines are other annoyances that can come with aging. ThermiTight also provides nerve ablation properties which can help reduce the appearance of lines and wrinkles around the face. Nerve ablation can target the muscles that cause wrinkles to form, temporarily stopping the movement to keep skin smooth and soft. Many patients use this treatment in addition to Botox, enjoying results that can last up to two years.
Reducing Excess Sweat
If you suffer from hyperhidrosis or other conditions that cause excessive sweating, ThermiTight can help you find relief! The nerve ablation properties that reduce signs of wrinkles can also reduce the amount of sweat produced by the sweat glands in your arms. After treatment, you will be able to feel more confident in how you look and how you smell.

New advancements in plastic surgery make it safer and more effective to get the results that you want. If you feel like wrinkles and loose skin are making you look older, you might want to consider getting ThermiTight in Manhattan to tighten the skin and encourage your body to produce new collagen. Keep reading to find out if you make a good candidate for this procedure:
If you have loose skin in the face, the neck, the upper arms, the breasts, or the abdomen, you should schedule a consultation with a plastic surgeon. This treatment can target slightly sagging skin, facial jowls, a double chin, or other areas of excess skin that prematurely age your appearance.
ThermiTight is a safe and simple procedure that requires no downtime. You can get the treatment in just one visit and start to notice significant results. Schedule a consultation with a plastic surgeon today to learn more about the procedure and how it can help you get your desired results.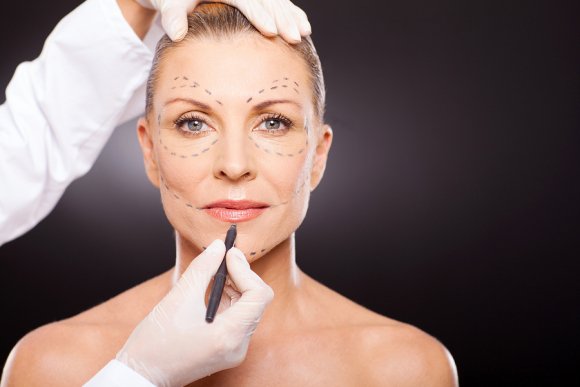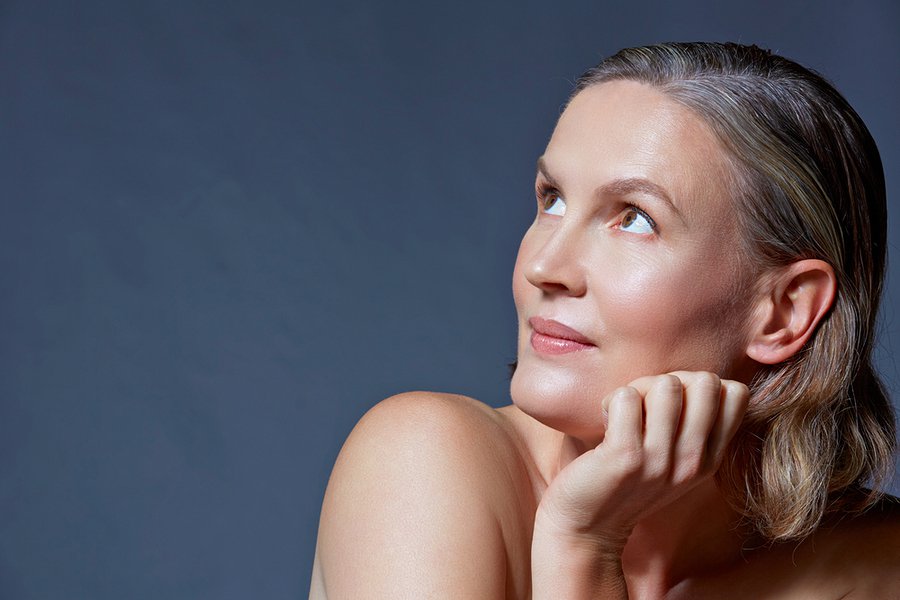 Thanks to safe and effective plastic surgery procedures like ThermiTight , you do not have to settle for loose, sagging skin. Keep reading to learn more about the benefits of this kind of plastic surgery in Manhattan so you can finally get the physique that you want:
Since ThermiTight focuses on the layers beneath the surface of the skin, it provides real and lasting results. This procedure can help you get tighter, more youthful skin in just one session. It works on all complexions and provides results to the face, the neck, and the body. The procedure is non-invasive, which means it requires almost no downtime. Although it is not a substitute for diet and exercise, it can tighten stubborn fat pockets.
If you are unhappy with sagging skin, schedule a consultation with a plastic surgeon to talk about ThermiTight and how it can help you get the results that you want. After one quick treatment, you can be well on your way to achieving the body you want.

If you are unhappy with loose skin on your abdomen, breasts, face, neck, or your upper arms, you should talk to your plastic surgeon about ThermiTight . This revolutionary procedure is a non-surgical way to get the results that you want. Keep reading to learn the answers to your questions about ThermiTight: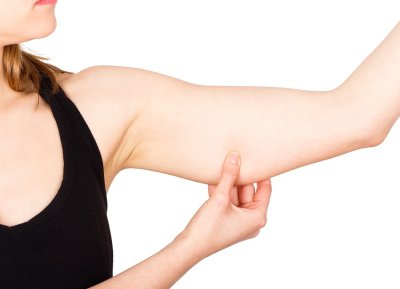 What Is It?
ThermiTight uses an electrode to warm up the tissue that rests just below the surface of your skin. This helps to create more collagen to give you a younger, healthier looking appearance. Since it is minimally invasive, it does not require much down time and it is safe and effective for anyone with any kind of complexion. Your plastic surgeon can use ThermiTight to give you the long lasting results that you want.
How Does It Work So Well?
Other cosmetic surgery options that focus on tightening the skin only manage to target the surface layer. ThermiTight sends radiofrequency energy beneath the surface of the skin, though, which allows it to get to the root of the problem. You can get the best tightening results with ThermiTight because it penetrates the layers beneath the surface to stimulate new collagen production and tighten your skin from the inside.
How Long Does It Take?
You can get your ThermiTight procedure done in just one treatment. You show up to your cosmetic surgeon's office and can leave 45 minutes to an hour later. Although you should relax for about 2 days after your treatment, you will not have to face the downtime you would with other more invasive procedures.
Where Can I Use It?
ThermiTight can be used for a variety of cosmetic issues. Although it is primarily used to tighten loose or sagging skin, it can also melt fat cells to give you a more toned physique. It is not a substitute for diet and exercise, though. It can also help with nerve ablation to target facial wrinkles or to reduce excessive sweating. Talk to a doctor about this kind of plastic surgery in Manhattan to find out if it is right for you.