Liposuction has long been among the most popular types of cosmetic surgeries. In fact, liposuction has been available for so long that there are now different variations of it. One of the latest technologies is SmartLipo, which uses state-of-the-art laser technology to transform a patient's body. If you're curious about whether SmartLipo is right for you, consider setting up a consultation with a SmartLipo doctor in Manhattan, NY.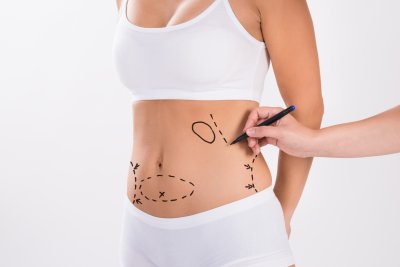 What It Is
SmartLipo allows surgeons to use laser technology to improve control and precision during the surgery. The laser liquefies fat cells, which allows surgeons to remove them more gently from the body. It also gently heats skin in the treatment area, which triggers the production of collagen. As collagen is produced, the skin over the treated area becomes tighter, smoother, and more youthful-looking. The end result is that, compared to traditional liposuction, SmartLipo offers a reduced recovery time, reduced risk of side effects, and incredible results.
Who Can Benefit
To find out if you're a good candidate for SmartLipo, consider making an appointment with a plastic surgeon. SmartLipo can be used on many areas of the body where bulges of fat are present, including the hips, thighs, abdomen, buttocks, arms, back, and chin. Like traditional liposuction, SmartLipo is not intended to be a primary method of weight loss. Good candidates for the procedure are within a healthy weight range for their height.
What to Expect
The SmartLipo procedure only takes about one to two hours , depending on how many areas you want to treat. It is generally performed under local anesthesia and it is done on an outpatient basis, which means you can return home shortly afterward. You won't feel any pain during the procedure, but you may feel a slight tugging sensation.
What to Do Afterward
Although SmartLipo is performed under local anesthesia, it's still a surgical procedure. You should have someone else drive you home afterward and you should carefully follow your surgeon's post-operative instructions. These instructions typically include wearing compression garments. You'll be able to see the results within the week; these results will continue to improve during the next three to six months. You can maintain your results by following a healthy meal plan and exercise program.

Gynecomastia can be psychologically devastating for men. It refers to the atypical enlargement of breast tissue in boys, adolescent males, and men. If you have this condition, consider arranging a gynecomastia consultation in Manhattan, NY. Knowing what to expect during your consultation can help you prepare for it and make the most of your time with the gynecomastia surgeon .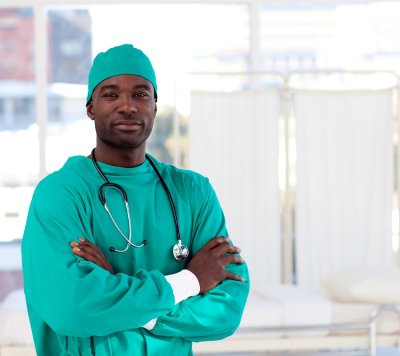 Providing Information
Just like other medical appointments, you can expect to spend the first portion of your consult providing important information about your health history. Your gynecomastia surgeon will need your health history to try to pinpoint the underlying cause of your condition and to make sure that the treatment options he or she recommends will be safe and effective for you. Disclose your other diagnoses and the medications or supplements you're taking. Let the surgeon know if you have a history of substance abuse, since recreational drugs can sometimes contribute to gynecomastia. Your surgeon will need to know when your gynecomastia first developed and to what extent it affects your daily life.
Undergoing Medical Exams
You can expect to undergo a physical exam during your consultation. The surgeon may ask to measure your breasts, examine the skin quality, and evaluate the placement of the nipples and areolas. You may also be asked to undergo medical testing, such as tests to check your endocrine function.
Discussing Treatment Options
After thoroughly evaluating your health, your gynecomastia surgeon will recommend treatment options that may be appropriate for you. During this portion of the consult, it's important that you ask any questions you have about your condition and its treatment. Patients should be fully informed before making a decision to move ahead with plastic surgery. Some questions you might want to ask may involve the extent of the plastic surgeon's experience with gynecomastia surgery and the likelihood of your condition resolving on its own as time passes. If you are considering undergoing breast reduction surgery, be sure to ask how you should prepare for the procedure, what you can expect during it, and how you can facilitate a safe recovery.

Are you wondering if gynecomastia surgery in Manhattan is right for you? Found in about half of all men, gynecomastia describes an enlargement of the breast tissue. This condition can affect men at any age, making it a common ailment found in teenagers, men in their 50s, and all ages in between.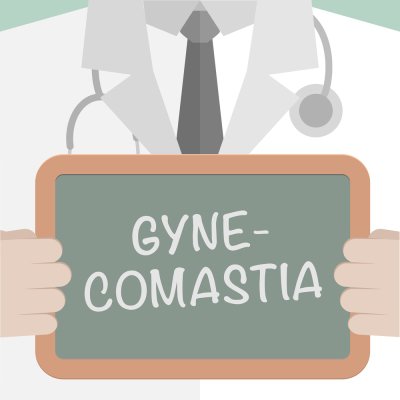 Candidates
Gynecomastia is not a serious medical problem, but it can have a significant impact on your self-esteem and mental health. This condition can sometimes resolve on its own, usually when the patient is overweight, through healthy diet and regular exercise. Gynecomastia surgery is ideal for men who do not smoke or use drugs, are healthy and at an ideal weight, and have stabilized breast development. For men who meet these criteria, they can expect to be treated with liposuction, excision, or both of these for their treatment.
Liposuction
For your outpatient gynecomastia surgery procedure, you will receive a local anesthetic. When gynecomastia is the result of excess fatty tissue, your plastic surgeon will use liposuction treatment to remove the fat. This procedure consists of inserting a thin, hollow, tube called a cannula into the breast tissue through several small incisions. Your surgeon will move the cannula in a back and forth motion to loosen and then vacuum out the fat.
Excision
For patients who have excess skin around the breast or glandular tissue that may cause the gynecomastia to reoccur after surgery, the plastic surgeon may use excision as part of the procedure. This technique can be used to remove extra skin and glandular breast tissue, as well as to reposition the nipple or reduce the areola to create a more natural appearance. In some cases, both liposuction and excision techniques will be required to provide optimal results for the patient.
Recovery
Side effects of gynecomastia treatment typically include bruising, swelling, and a burning sensation. By wearing an elastic support garment, these symptoms usually disappear over the course of three to six weeks.

Before you get a tummy tuck in Manhattan , it is important to have a basic understanding of the procedure and its terminology. Use this guide to increase your tummy tuck vocabulary so you are ready for the procedure and the results it can bring:
Abdominoplasty is the surgical term for the tummy-tuck procedure. General anesthesia refers to the drugs used to keep a patient unconscious throughout the surgery. Sutures are the stitches that the surgeon will use to close the incision once the surgery is complete. Liposuction is a different plastic surgery procedure that sucks extra fat out of a certain part of the body. It can be used with a tummy tuck to offer the best results.
If you are unhappy with the look of your stomach, you should schedule a consultation with a plastic surgeon to find out if a tummy tuck can help. Working with the right surgeon gives you the chance to target your trouble areas and get the results that you want.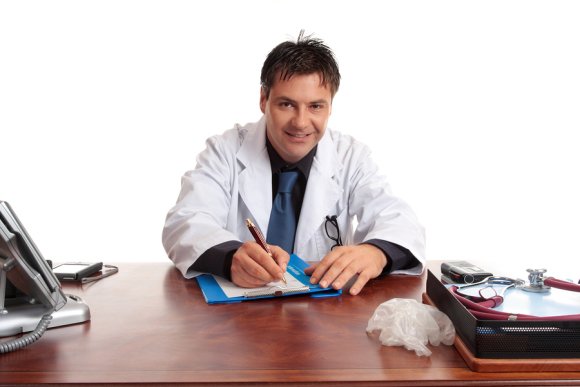 The midsection is often one of the more difficult areas to slim and tone, so if you are less than satisfied with the look of your stomach, you are not alone. This is why so many people choose to undergo a tummy tuck in Manhattan. A tummy tuck, or abdominoplasty, is a procedure that can address the cosmetic issues that exercise and diet may not always alleviate. If you are considering a tummy tuck, a plastic surgery expert can help you better understand how abdominoplasty works and why it might be the solution to your midsection aggravations.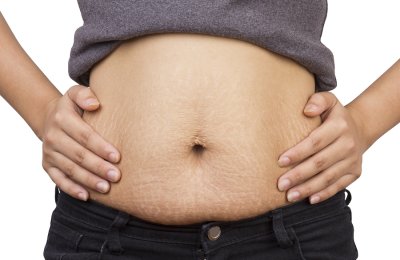 Fat Removal
Liposuction is the general term for the surgical removal of fatty deposits from the body. When you undergo a tummy tuck, liposuction is often a part of the procedure. The fat that accumulates around the midsection can persist no matter how fastidious your eating habits are or how consistent your workout schedule is. In many cases, the removal of this fat requires the assistance of a cosmetic surgery expert. When you undergo abdominoplasty , your surgeon can get rid of your unwanted fatty deposits.
Skin Tightening
A tummy tuck can do more than just remove unwanted fat. It can also improve the look of skin that has suffered trauma. Many circumstances can result in stretched skin that simply cannot return to its former appearance. Pregnancy is one common event that can leave skin looser than you may want it to be. If you have undergone significant weight loss, you might also find that your skin is not as tight as you would like. A tummy tuck can remove excess skin and provide a leaner and tighter appearance.
Muscle Alteration
Women who have undergone childbirth are common recipients of abdominoplasty. Pregnancy can be one of life's most joyous events, but it can also leave mothers' bodies forever changed. In addition to the skin becoming loose, the abdominal muscles can become separated. Even if you double your efforts to work out and tone up your midsection, your energies may result in little change to your stomach. When you get a tummy tuck, your plastic surgeon can tighten your muscle tissue so that you can once again have the taut midsection you want.