Gynecomastia can be psychologically devastating for men. It refers to the atypical enlargement of breast tissue in boys, adolescent males, and men. If you have this condition, consider arranging a gynecomastia consultation in Manhattan, NY. Knowing what to expect during your consultation can help you prepare for it and make the most of your time with the gynecomastia surgeon .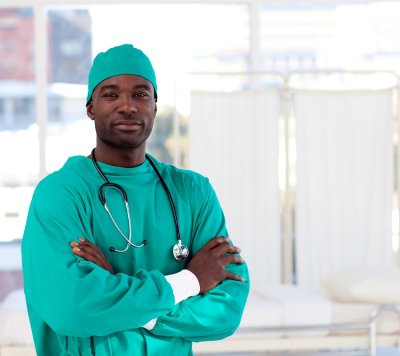 Providing Information
Just like other medical appointments, you can expect to spend the first portion of your consult providing important information about your health history. Your gynecomastia surgeon will need your health history to try to pinpoint the underlying cause of your condition and to make sure that the treatment options he or she recommends will be safe and effective for you. Disclose your other diagnoses and the medications or supplements you're taking. Let the surgeon know if you have a history of substance abuse, since recreational drugs can sometimes contribute to gynecomastia. Your surgeon will need to know when your gynecomastia first developed and to what extent it affects your daily life.
Undergoing Medical Exams
You can expect to undergo a physical exam during your consultation. The surgeon may ask to measure your breasts, examine the skin quality, and evaluate the placement of the nipples and areolas. You may also be asked to undergo medical testing, such as tests to check your endocrine function.
Discussing Treatment Options
After thoroughly evaluating your health, your gynecomastia surgeon will recommend treatment options that may be appropriate for you. During this portion of the consult, it's important that you ask any questions you have about your condition and its treatment. Patients should be fully informed before making a decision to move ahead with plastic surgery. Some questions you might want to ask may involve the extent of the plastic surgeon's experience with gynecomastia surgery and the likelihood of your condition resolving on its own as time passes. If you are considering undergoing breast reduction surgery, be sure to ask how you should prepare for the procedure, what you can expect during it, and how you can facilitate a safe recovery.

Sagging skin can be a frustrating side effect of aging and of major weight loss. Fortunately, a body lift—a cosmetic surgery procedure in which excess skin is removed and the remaining skin tightened—can be effective in addressing sagging permanently. Body lift surgery eliminates the need for individual procedures, like a tummy tuck, that address skin sagging in a piecemeal fashion for patients who have full-body concerns that they want to address in a single procedure. If you're planning a body lift surgery in New York City , proper preparation will help you have a smooth recovery.
During your cosmetic surgery consultation, your doctor will review the entire procedure with you and give you preparation instructions. Be sure to have any lab work requested by your surgeon done well in advanced of your body lift to avoid delays. You will need help at home for the first few days of your recovery, so prepare to have someone there. Most patients also need four to six week off from work, so arrange your schedule accordingly.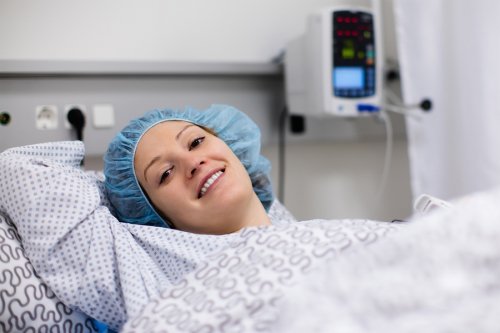 If you want have unwanted fat in some areas of your body by wish your buttocks were shapelier, then a Brazilian butt lift could be right for you. This fat-transfer procedure helps patients achieve a curvier appearance while trimming less desirable areas of weight. To determine if you are a good candidate for this procedure, schedule a consultation with a specialist in cosmetic surgery in New York City. Here are some of the factors he or she will consider.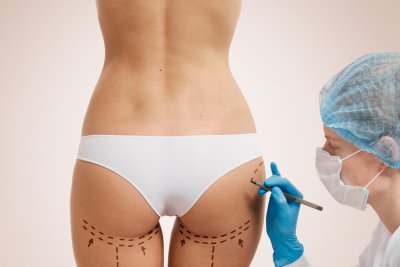 Availability of Fat
A Brazilian butt lift cannot be performed on patients who do not have an adequate amount of fat elsewhere on their bodies to be transferred. One of the reasons Brazilian butt lifts are considered so safe for patients is that surgeons reduce the risk of infection by using patients' own fat. Ideally, fat should be available on the stomach, thighs, and back. Generally, patients should be at least a size six in clothing to be considered for the procedure, but cosmetic surgeons evaluate each patient individually.
Tightness of Skin
For a Brazilian butt lift to be successful, the skin around the buttocks needs to be relatively tight. Sagging skin won't respond to the augmentation, as the fat transfer won't stop the skin from sagging. If you have sagging skin, a traditional butt lift, in which excess skin is removed, may be a more appropriate procedure. Your cosmetic surgeon will help you choose the right option for you.
Commitment to Recovery
Patients are typically extremely pleased with the results of their Brazilian butt lifts, but to get the best results, patients have to commit to the aftercare plan. Doctors recommend avoiding putting any weight on the buttocks for the first two weeks after surgery and only sitting on soft cushions for the first six weeks. If you must sit during the first two weeks, it should be on a very soft cushion for a limited amount of time. Patients can return to work within seven to 10 days and must wear a compression body garment to control swelling for six to eight weeks.

Are you wondering if gynecomastia surgery in Manhattan is right for you? Found in about half of all men, gynecomastia describes an enlargement of the breast tissue. This condition can affect men at any age, making it a common ailment found in teenagers, men in their 50s, and all ages in between.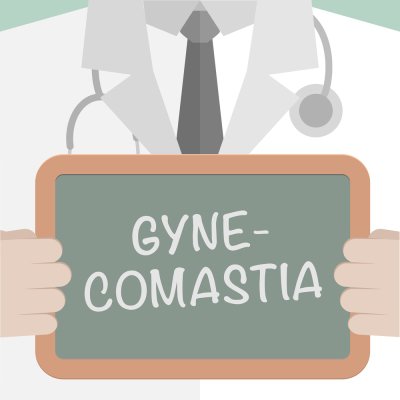 Candidates
Gynecomastia is not a serious medical problem, but it can have a significant impact on your self-esteem and mental health. This condition can sometimes resolve on its own, usually when the patient is overweight, through healthy diet and regular exercise. Gynecomastia surgery is ideal for men who do not smoke or use drugs, are healthy and at an ideal weight, and have stabilized breast development. For men who meet these criteria, they can expect to be treated with liposuction, excision, or both of these for their treatment.
Liposuction
For your outpatient gynecomastia surgery procedure, you will receive a local anesthetic. When gynecomastia is the result of excess fatty tissue, your plastic surgeon will use liposuction treatment to remove the fat. This procedure consists of inserting a thin, hollow, tube called a cannula into the breast tissue through several small incisions. Your surgeon will move the cannula in a back and forth motion to loosen and then vacuum out the fat.
Excision
For patients who have excess skin around the breast or glandular tissue that may cause the gynecomastia to reoccur after surgery, the plastic surgeon may use excision as part of the procedure. This technique can be used to remove extra skin and glandular breast tissue, as well as to reposition the nipple or reduce the areola to create a more natural appearance. In some cases, both liposuction and excision techniques will be required to provide optimal results for the patient.
Recovery
Side effects of gynecomastia treatment typically include bruising, swelling, and a burning sensation. By wearing an elastic support garment, these symptoms usually disappear over the course of three to six weeks.

Exercise can help you tone your buttocks, but it might not be able to give you the curvaceous backside of your dreams! Luckily, a Brazilian butt lift near Manhattan can help you get the curves you want to fill out your ideal wardrobe.
Brazilian butt lifts have become increasingly popular plastic surgery procedures. During the procedure, your plastic surgeon will remove fat from your back, thighs, or stomach. After removal, your plastic surgeon will purify the fat to prepare it for the next step. This fat will then be injected into your buttocks and the plastic surgeon will use liposuction tools to contour the area to your desired shape. You might be a good candidate for a Brazilian butt lift if you have extra fat in your back, thighs, or stomach and wish to have a larger backside. Meet with a plastic surgeon to get a better idea of whether or not this procedure is right for you!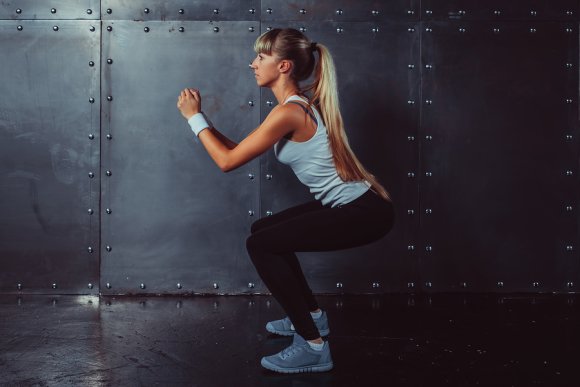 Are you dissatisfied with your appearance? Wouldn't it be nice if you could take fat from one part of your body and move it to another part of your body? With cosmetic surgery in Manhattan , you can do just that. Read on to find out how you can enjoy a fuller and more attractive backside with a Brazilian butt lift.
This advanced cosmetic surgery procedure is designed to take unwanted fat from one part of the body and transfer it to the buttocks to create a fuller backside. During the procedure, fat is typically taken from the thighs, stomach, or back before it is purified and injected into the buttocks. A cosmetic surgeon then uses liposuction to create an attractive contour for a shapely and attractive backside. Patients are instructed to wear body garments for six to eight weeks in order to control swelling and provide the best results possible.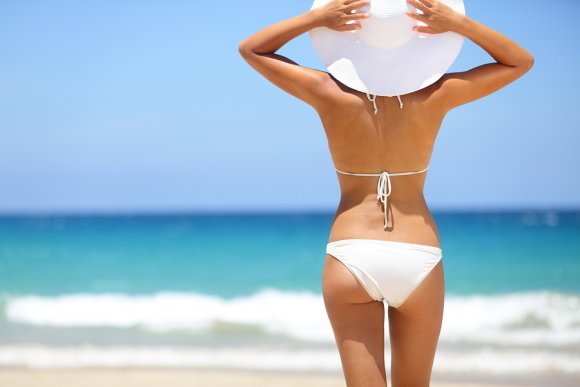 Do you wish you had a little more fullness in your buttocks, and maybe a little less of it in other parts of your body? Now, you can shift that excess fat from where you don't want it to where you do with a Brazilian butt lift. With this plastic surgery, your doctor can take fat from your back, stomach, thighs, or other area where you want to get rid of it and transfer it to your buttocks to give you the curves you're lacking. Because the procedure uses your own fat, there is little risk of complications, and the results can be dramatic. Learn more about the Brazilian butt lift procedure in this infographic from EBS Plastic Surgery , a practice that offers cosmetic surgery in Manhattan. Schedule an appointment to learn more about this procedure and to see plastic surgery before and after photos, and spread the word about this exciting procedure by sharing this infographic.


Sometimes a lack of shape can make people feel self-conscious about their buttocks. If you want a fuller, rounder backside, your plastic surgeon can help. Keep reading to learn more about a Brazilian butt lift and how it can improve your aesthetic appearance and give you the body contour you always wanted!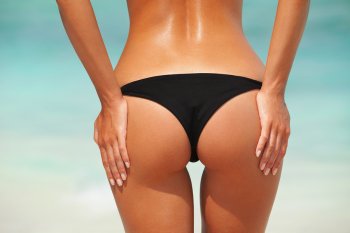 A Procedure to Transfer Fat Where You Need It
If you have extra fat in certain areas of the body, your plastic surgeon can actually transfer it to a place that is missing a little bit of volume. By using fat from your own body, this procedure has a lower risk of infection. It also helps you get a more proportional and natural-looking shape.
The Buttocks Is Shaped with Liposuction
After your surgeon takes the fat from one area of the body, he or she will then purify it before placing it into the buttocks. The doctor will perform liposuction on the area to make sure the fat maintains a natural-looking shape. Liposuction allows the surgeon to create a full, firm rear that helps you get the body you want.
Plastic Surgery with a Short Recovery Period
Once you get your Brazilian butt lift, it is important to avoid putting pressure on the area for about two weeks after the surgery. The surgeon will suggest that you use a cushion that will give you a place to sit during the recovery period. After the first two weeks, you should try to stick to soft surfaces when you sit. You will meet with your plastic surgeon after the procedure to make sure everything is healing properly.
The Brazilian butt lift is a plastic surgery that brings huge results. Most patients who opt for this kind of plastic surgery in New York City are extremely happy with their results. If you are interested in changing your shape, find a reputable doctor in your area and talk about what a Brazilian butt lift can do for you.