A Mommy Makeover is a body contouring procedure that utilizes a combination of plastic surgery procedures to help new mothers feel confident and happy about their appearance after pregnancy and giving birth. A plastic surgeon in Manhattan who performs Mommy Makeovers will allow you to customize a package of cosmetic surgery procedures to refine, reshape, and revitalize your appearance.
If you've noticed that pregnancy or the birth of your child has caused excess or sagging skin, excess fat, or a change in the size, shape, or appearance of your breasts or other body parts, you may be interested in a Mommy Makeover.
If your breasts have changed in appearance, you can benefit from a plastic surgery procedure such as breast lift surgery, breast augmentation, or a breast enhancement with breast implants. If your stomach has retained excess skin or stubborn fat post-pregnancy, you may opt for liposuction or a tummy tuck procedure. Liposuction can also be beneficial for stubborn fat deposits in your thighs, butt, or upper arms. If you feel you could benefit from minor, non-surgical skin tightening in certain areas of your body, you can undergo a ThermiTight procedure.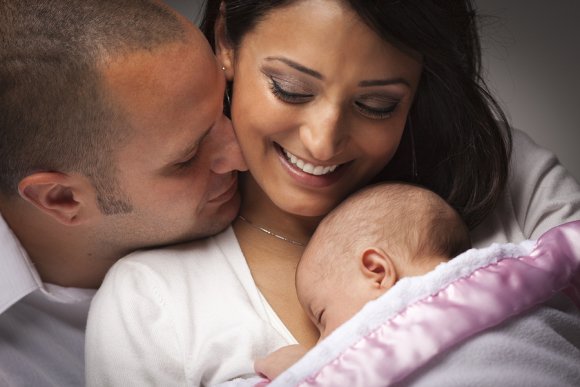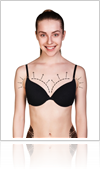 Breast lift surgery can successfully improve the shape, position, and firmness of breasts that may appear droopy or saggy due to age, weight loss, prior removal of breast implants, or breast-feeding. If desired, your plastic surgeon can also combine a breast lift surgery with a breast augmentation procedure, and enhance your breast size with breast implants. If you're considering breast lift surgery in Manhattan , keep reading to learn more about this plastic surgery procedure.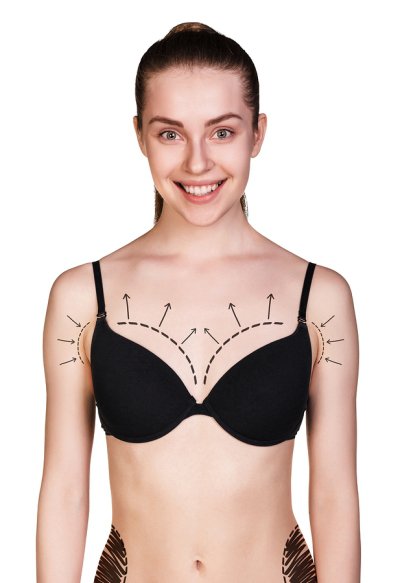 Who Can Benefit From Breast Lift Surgery
Breast lift surgery is a safe, effective plastic surgery procedure for women who feel that their breasts aren't firm or supple, or appear heavy, droopy, or saggy. Women who also want fuller or larger breasts can request breast implants in conjunction with their breast lift surgery. Prior to committing to breast lift surgery, you can discuss the desired size, shape, and position of your breasts with your plastic surgeon during your consultation. This will ensure that your plastic surgery procedure provides you with the breast enhancement results that you want.
How Plastic Surgeons Perform Breast Lift Surgery
Your plastic surgeon will use just two or three small incisions to perform your breast lift surgery. The location of these incisions depends upon the degree of lift you want for your breasts, your anatomy, and your personal preferences. The incisions may be around your nipples, underneath your breasts, or vertically extending from the bottom of the nipples to the under area of the breasts. Your plastic surgeon will remove excess skin from your breasts, reshape and reposition breast tissue and areola, and potentially use liposuction to improve the breasts' shape and contour.
Breast Lift Surgery Recovery
After your breast lift surgery, you may need to wear a special bra or bandages to compress your breasts. This minimizes the pain and swelling that may result from any plastic surgery procedure. Your plastic surgeon may prescribe pain medication for you. You should avoid any extreme physical activity or heavy lifting for four to six weeks post-surgery. Your stiches will be removed in two to three weeks.

ThermiTight is an FDA cleared device used by plastic surgeons in Manhattan for skin tightening procedures that reduce or eliminate signs of aging on the face, neck, stomach, and thighs. These cosmetic treatments are non-invasive, and are favored by patients who want noticeable results without the downtime and recovery required of face-lifts or other plastic surgery procedures.
The ThermiTight procedure utilizes safe, precise applications of thermal energy to stimulate your body's natural production of collagen. Collagen production improves the elasticity of your skin, making it appear younger, smoother, and firmer. With just three ThermiTight treatments over three to six weeks, your skin will appear significantly tighter, and you'll notice a reduction in wrinkles, fine lines, and sagging skin.
Because ThermiTight procedures are non-invasive, there is no recovery time following the procedure. You can immediately resume your normal daily activities without fear of negative side effects. The treatments are brief, pain-free, and highly effective.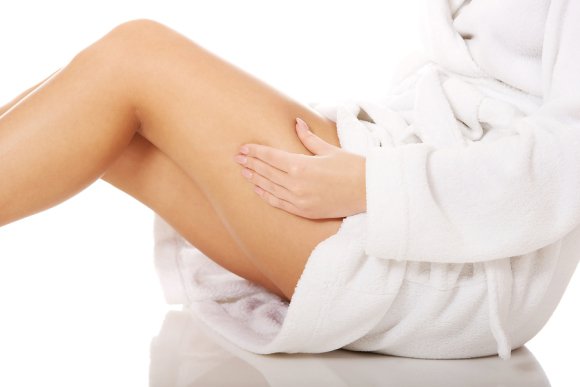 Medical advances in the field of cosmetic surgery now allow plastic surgeons to provide patients with breast augmentation options that are safer and more effective than ever before. Women who are interested in a minor increase in breast size can undergo a breast enhancement in Manhattan that utilizes liposuction procedures to harvest unwanted fat from the patient's body. This fat is then used to create extremely natural looking breast implants for the patient. Here is more information about how advanced plastic surgeons can use liposuction for fat transfer in a breast augmentation procedure.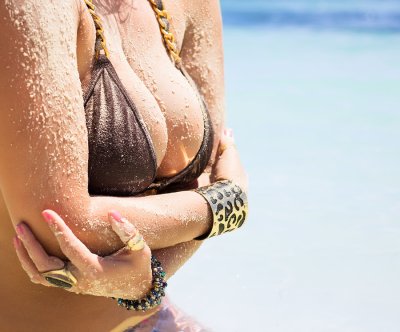 Benefits of Liposuction and Fat Transfer for Breast Implants
If you choose to use a fat transfer procedure for your breast implants, you will be undergoing the least invasive method of cosmetic surgery currently available for breast enhancement. Your plastic surgeon will not need to make any cuts or incisions to perform your breast augmentation. This means that your recovery period will be significantly shorter, and the breast augmentation procedure will have fewer risks and potential side effects. You will not be at risk for scarring, and because your breast implants will be created from your body's own fat, rather than a foreign substance, you won't be at risk of developing medical or cosmetic problems related to your breast implant materials.
How the Fat Transfer Breast Enhancement Procedure Works
Your plastic surgeon will harvest fat from a pre-determined area of your body using liposuction. Individual droplets of the harvested fat are then meticulously and precisely injected into key areas of the breasts. This transferred fat grows naturally in the breast tissue, causing the breasts to enlarge. Because this particular plastic surgery method is minimally invasive, the breast enhancement procedure is outpatient, and performed under general anesthesia and sedation.
Recovery Time After a Breast Augmentation Using Fat Transfer
Once the anesthesia wears off, you may return home. The average recovery time is two to four days, which is much quicker than traditional plastic surgery options for breast augmentation. You may experience mild bruising or swelling, but it should subside after one or two weeks.