Liposuction has long been among the most popular types of cosmetic surgeries. In fact, liposuction has been available for so long that there are now different variations of it. One of the latest technologies is SmartLipo, which uses state-of-the-art laser technology to transform a patient's body. If you're curious about whether SmartLipo is right for you, consider setting up a consultation with a SmartLipo doctor in Manhattan, NY.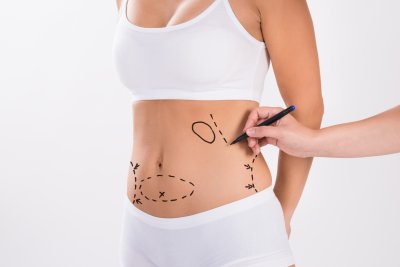 What It Is
SmartLipo allows surgeons to use laser technology to improve control and precision during the surgery. The laser liquefies fat cells, which allows surgeons to remove them more gently from the body. It also gently heats skin in the treatment area, which triggers the production of collagen. As collagen is produced, the skin over the treated area becomes tighter, smoother, and more youthful-looking. The end result is that, compared to traditional liposuction, SmartLipo offers a reduced recovery time, reduced risk of side effects, and incredible results.
Who Can Benefit
To find out if you're a good candidate for SmartLipo, consider making an appointment with a plastic surgeon. SmartLipo can be used on many areas of the body where bulges of fat are present, including the hips, thighs, abdomen, buttocks, arms, back, and chin. Like traditional liposuction, SmartLipo is not intended to be a primary method of weight loss. Good candidates for the procedure are within a healthy weight range for their height.
What to Expect
The SmartLipo procedure only takes about one to two hours , depending on how many areas you want to treat. It is generally performed under local anesthesia and it is done on an outpatient basis, which means you can return home shortly afterward. You won't feel any pain during the procedure, but you may feel a slight tugging sensation.
What to Do Afterward
Although SmartLipo is performed under local anesthesia, it's still a surgical procedure. You should have someone else drive you home afterward and you should carefully follow your surgeon's post-operative instructions. These instructions typically include wearing compression garments. You'll be able to see the results within the week; these results will continue to improve during the next three to six months. You can maintain your results by following a healthy meal plan and exercise program.