Breast reduction surgery may eliminate a number of problems unique to women with larger breasts—including irritation of the skin beneath the breasts, chronic back pain, or trouble finding clothes that fit properly. Not only does surgery reduce the size of the breasts, but it can reshape the breasts for more ideal body proportions and a natural lift. Before you consult a New York City plastic surgeon about breast reduction, read through these important facts about this procedure.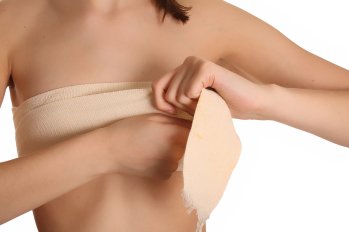 Ideal breast reduction patients
Women who might consider breast reduction may have regular discomfort from breasts that are too large or out of proportion with their figures. Patients should be physically healthy non-smokers with realistic expectations about the outcome of the procedure. Surgery can reshape and reduce the size of the breasts, but a full lift and perkiness is not a typical outcome. Still, many women report an improved self-image and increased comfort following their surgeries.
Pre-surgical planning steps
Before breast reduction surgery, patients will need to discuss their complete health history and current health with a plastic surgeon. During your surgical consultation, your physician may also take detailed measurements and before-photos for your records. Women should prepare to discuss their specific expectations for surgery with the doctor, as it is important for physicians and their patients to maintain consistent expectations for surgery.
Typical recovery timelines
Just like with breast augmentation procedures, breast reduction requires the use of elastic bandages and support bras to keep swelling down through the healing process. It may take several weeks for the breasts to heal and be completely free of swelling, so patients might need to reduce physical activity and regular exercise for a significant period. Follow-up care will be integral to the recovery process; patients can expect to see their surgeons several times following surgery with an initial follow-up about one week after the reduction procedure.
Now that you have a little more information about what's involved in breast reduction, you can begin your search for a board-certified physician in the NYC area. Choosing a surgeon you are comfortable with will ensure the best results for your procedure.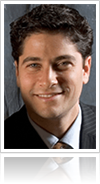 The decision to undergo plastic surgery is a very important one, and you should be able to completely trust your surgeon. Check out Dr. Singer's amazing reviews on Google+ to hear from former patients about their personal experiences!
"My experience with Dr.Singer has been nothing but outstanding!! His knowledge and professionalism guided me beyond my expectations. I was contemplating about having my upper eyelids done and after having a consult with Dr. Singer, I knew he was the plastic surgeon to use. The entire experience from start to finish was a pleasure. I absolutely LOVE my results and highly recommend him." -Former patient

If you're considering breast augmentation surgery, it's important to know ahead of time what you should expect from the procedure and recovery period.
You should also work closely with your NYC plastic surgeon to determine what you actually want from your procedure so you can get breasts that serve as the perfect accessory for any outfit. You can learn more about the preparation aspect of this plastic surgery procedure in this video.
Whether you are trying to reshape your breasts after a pregnancy or just want to add more size and volume to your chest, a breast augmentation can help you do that. Find a plastic surgeon you can trust to help you improve the aesthetic appearance of your chest.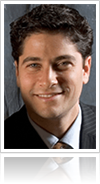 When you work with a NYC plastic surgeon , it is important to know about his or her background so you can feel confident in the doctor's abilities to give you the results you want. Whether you are in the market for lipo or a Brazilian butt lift, Dr. Elan B. Singer has the experience and the technique to safely and effectively do the procedure.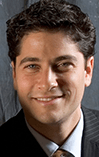 Dr. Singer is certified by the American Board of Plastic Surgery and is a Fellow of the American College of Surgeons. After studying at The Mount Sinai Medical Center in New York City, he completed a fellowship in aesthetic surgery at Lenox Hill Hospital and Manhattan Ear, Nose, and Throat Hospital. Dr. Singer specializes in all aspects of plastic surgery, from breast lifts to eyelid surgery.
When it comes to successful plastic surgery procedures, Dr. Singer is one of the best in Manhattan. He can help you with reconstructive and cosmetic procedures that will target your issues and give you real results.