If you are unsatisfied with the look or feel of your breasts, a breast lift in Manhattan may be able to give you the results you desire. Also referred to as a mastopexy procedure, a breast lift might be right for you if your breasts lack firmness, if they are sagging or pendulous, or if the nipples and areolas are positioned low or point downward.
A breast lift can be performed at any age, but it is recommended only after breast development is complete. Women commonly choose to have a mastopexy after pregnancy and breastfeeding or after significant weight loss. A breast lift can improve the shape, firmness, and position of your breasts.
EBS Plastic Surgery offers unparalleled cosmetic and reconstructive services such as laser liposuction, Brazilian butt lift, and breast augmentation. To learn more about how Dr. Singer can help you get the results you want, visit our website to see our full list of available procedures.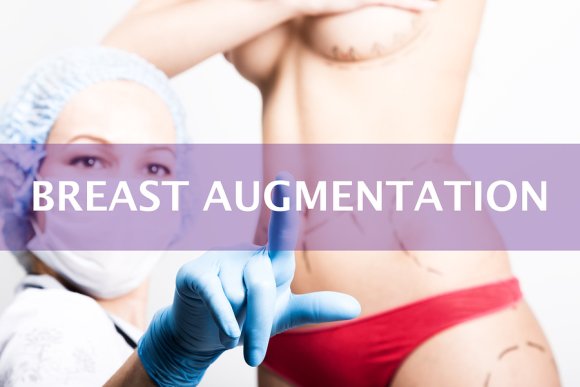 Breast augmentation in Manhattan offers women of all shapes and sizes the chance to improve their bust. If you are unhappy with your chest, this procedure can help you get your ideal physique. Keep reading to learn the answers to some of the most common questions about breast augmentation: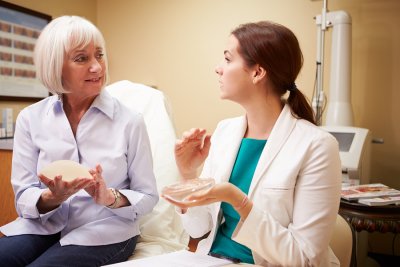 What Exactly Does an Augmentation Do?
The breast augmentation procedure can change the size and the shape of your breasts. You work with your plastic surgeon to figure out the best implants to use to get your desired bust. Breast augmentation can also restore volume to breasts after a patient loses a lot of weight or gives birth.
Am I a Good Candidate for the Procedure?
The best candidates for the breast augmentation procedure are in good overall health and have realistic expectations about the results they can expect. Patients should also have fully developed breasts and no major health issues that might affect the surgery. Before a surgeon will agree to do a breast augmentation, he or she will schedule a consultation so you can talk about your medical history. Patients who are planning to lose weight or to get pregnant might be advised to wait to get the procedure so they can get the best results .
What Happens During the Procedure?
During a breast augmentation procedure, you will receive anesthesia to put you out for the surgery. The doctor will make an incision in the least noticeable area to minimize the effect of your scar. The actual breast implant can be inserted under the pectoral muscle or behind the breast tissue. Once it is fully in place, the surgeon will close the incision.
What Results Can I Expect from the Procedure?
Breast augmentation surgery helps to increase size for women who feel like their bust is too small. This result will depend on the implant that you chose. The procedure can also restore shape and volume to help patients regain the silhouette they once had. Some patients opt for the breast augmentation surgery to keep the breasts more evenly proportioned.

If you are unhappy with the size or shape of your chest, you might be considering a breast augmentation . During your consultation with a plastic surgeon in New York City, you will decide what kind of breast implant will give you the results you want. Keep reading to learn more about breast implant options so you can be prepared for your meeting with your surgeon.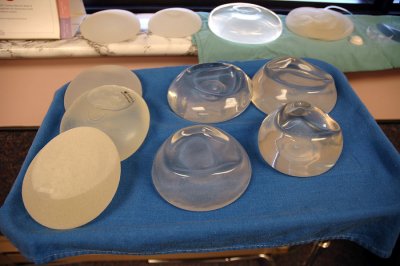 Saline Breast Implants
These implants get their shape from sterile saline water. If you choose this style and the implant should leak, the body can safely absorb the saline without putting your health at risk. The FDA approves saline implants for breast augmentation procedures in women that are 18 or older.
Silicone Breast Implants
Women who choose saline implants for their breast augmentations tend to get breasts that feel more natural. After a breast augmentation procedure with silicone implants, you should schedule regular visits with your plastic surgeon to ensure that the implants remain in top condition. The doctor can use an MRI or an ultrasound to check on the condition of the implants. A woman must be at least 22 to get silicone breast implants.
Gummy Bear Breast Implants
While these implants are also filled with silicone, they have a thicker amount of gel inside to create a firmer implant that is designed to keep its shape even if the shell breaks. Gummy bear implants are supposed to be stronger than other options. Instead of providing a round shape, though, gummy bear implants are shaped with a tapered top. As long as the implant stays in place, it provides a natural result. If it shifts, however, it might create a strange shape for the bust.
The first step to getting a breast augmentation is to find a New York City plastic surgeon that you trust. Schedule a few consultations until you find a doctor with whom you feel comfortable. You should talk about your hopes for the procedure and any concerns you might feel about the surgery.

Every woman who decides to get breast implants has a different reason for doing so. If you are thinking about talking to a New York City plastic surgeon about breast augmentation, use this guide to learn more about the different types of breast implants so you can make the most informed decision.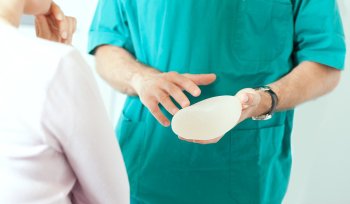 Saline Breast Implants
One of the most popular kinds of implant, saline implants create a natural-looking appearance with a size and shape that closely mimics your actual breast. Since they are full of salt water that is not dangerous for the body, if the outer shell starts to leak, the body simply absorbs the salt water. Saline breast implants have FDA approval for woman 18 or older. Doctors usually recommend that women get saline implants in the subpectoral plane so they have a lower chance of rippling or breaking.
Silicone Breast Implants
These implants are made with silicone gel that many believe feels the most like real breast tissue. The body will not absorb the silicone gel if it leaks, however, so if you choose to get silicone breast implants, you will need to schedule regular checkups with your plastic surgeon. The doctor will repeatedly look at the implants to make sure they are still in tact and in place. The FDA approves this kind of implant for woman 22 or older. Since silicone breast implants are not as likely to tear or to ripple, plastic surgeons feel comfortable placing them over the muscle or under the muscle.
Whether you want to increase the size of your breasts, improve their shape, or regain your appearance after a mastectomy, breast implants give you the chance to choose a size and shape that will make you feel the most like yourself. Find a plastic surgeon that you can trust and talk to him or her about implants or a breast lift that will give you a silhouette that you love.