Are you frustrated by a persistent stomach pooch that won't respond to your diet and exercise efforts? This common complaint can be addressed with a tummy tuck, but some patients don't require this full cosmetic surgery procedure. For these patients, a mini tummy tuck may be more appropriate. If you're considering a mini tummy tuck in Manhattan , here is what you need to know.
Unlike tummy tucks, which involved the entire abdomen, mini tummy tucks only involve the part of the stomach between the belly button and the pubic bone. This cosmetic surgery procedure is often recommended for patients whose excess skin and fatty tissue are isolated to this region. The recovery time for mini tummy tucks is usually faster than the complete procedure, with some patients recovering in just one week.
To be an ideal candidate for a mini tummy tuck, you should be at a stable weight and not be planning any pregnancies. As with all cosmetic surgery procedures, you should be a non-smoker and not have any medical conditions that could interfere with recovery.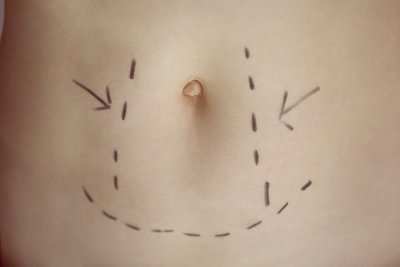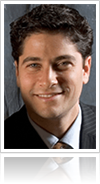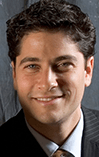 Another mommy makeover success story! A patient of Dr. Singer's commits to a breast augmentation and proclaims, 'I wish I did it sooner!' Check out some more of his fantastic reviews on RealSelf.com , and feel free to leave one, if you've been a patient!
"I am a 46 year old mother of 4 who is 5 months post op ba. I never had large breasts but they were always perky. Recently I lost some weight and combine that with aging, well let's just say it wasn't pretty. My breasts lost all their volume. I have been thinking of getting a breast aug. for years and decided it's now or never.
I did my research and came across Dr.Singers name. From the minute I met with him I felt at ease. I explained to him that I wanted a natural look. Dr. Singer suggested 275 cc silicone gel mod + implants. They are perfect.
Breast aug. was something my husband didn't want me to do but later accepted the idea. So when he commented, "that they looked great". I knew I made the right decision." – former patient, 0ctober 12, 2014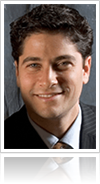 Dr. Singer's excellent bedside manner and thoroughness during consultations, as well as his excellent work and results, are what keep patients coming back! Check out some of his fantastic reviews on RealSelf.com , and leave write one, if you've been a patient!
"When I finally stepped in to Dr. S's office i instantly loved his calm, no rush, polite and caring attitude. Poor guy, I literally spent an hour asking all types of questions, all the meanwhile he would answer each one in great detail! I was so amazed by him and his expertise, no other doctor even took half the time with me as he did. I went home, did further research on him as well as a background report and when everything came back flawless I made my appointment." -Former Patient