Liposuction has long been among the most popular types of cosmetic surgeries. In fact, liposuction has been available for so long that there are now different variations of it. One of the latest technologies is SmartLipo, which uses state-of-the-art laser technology to transform a patient's body. If you're curious about whether SmartLipo is right for you, consider setting up a consultation with a SmartLipo doctor in Manhattan, NY.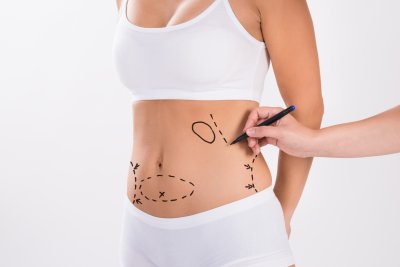 What It Is
SmartLipo allows surgeons to use laser technology to improve control and precision during the surgery. The laser liquefies fat cells, which allows surgeons to remove them more gently from the body. It also gently heats skin in the treatment area, which triggers the production of collagen. As collagen is produced, the skin over the treated area becomes tighter, smoother, and more youthful-looking. The end result is that, compared to traditional liposuction, SmartLipo offers a reduced recovery time, reduced risk of side effects, and incredible results.
Who Can Benefit
To find out if you're a good candidate for SmartLipo, consider making an appointment with a plastic surgeon. SmartLipo can be used on many areas of the body where bulges of fat are present, including the hips, thighs, abdomen, buttocks, arms, back, and chin. Like traditional liposuction, SmartLipo is not intended to be a primary method of weight loss. Good candidates for the procedure are within a healthy weight range for their height.
What to Expect
The SmartLipo procedure only takes about one to two hours , depending on how many areas you want to treat. It is generally performed under local anesthesia and it is done on an outpatient basis, which means you can return home shortly afterward. You won't feel any pain during the procedure, but you may feel a slight tugging sensation.
What to Do Afterward
Although SmartLipo is performed under local anesthesia, it's still a surgical procedure. You should have someone else drive you home afterward and you should carefully follow your surgeon's post-operative instructions. These instructions typically include wearing compression garments. You'll be able to see the results within the week; these results will continue to improve during the next three to six months. You can maintain your results by following a healthy meal plan and exercise program.

Gynecomastia, or the enlargement of breast tissue is men, is more common than many people believe, but that doesn't make it any less distressing when it occurs. It frequently happens during puberty, but it also common in men over the age of 50. Fortunately, gynecomastia treatment in Manhattan is available, including surgery to remove enlarged tissue. If you're over 50 and suffering from gynecomastia, here is a look at some of the potential causes.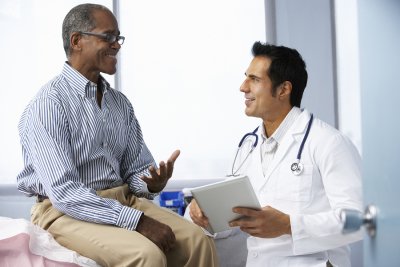 Hormonal Changes
Hormonal changes are at the root of many cases of gynecomastia. For men over 50, decreases in testosterone levels create an imbalance between testosterone and estrogen that encourages breast tissue to grow. Obesity can also contribute to this imbalance. Men with excess body weight have a higher level of an enzyme called aromatase, which converts testosterone into estrogen, prompting the growth of breast tissue. Note that weight alone doesn't cause gynecomastia. Breast enlargement in men that is strictly the result of weight gain is called pseudogynecomastia and can be resolved through weight loss and liposuction. Other conditions that can cause hormone-related gynecomastia are hyperthyroidism, chronic kidney disease, chronic liver disease, and certain types of tumors.
Medications
Certain medications that men often take after age 50 increase the risk of gynecomastia. These include some common anti-anxiety, heart, and ulcer medications. Tricyclic antidepressants can also be to blame. Men who undergo hormonal therapy for prostate cancer have a higher risk of developing gynecomastia, as well as men who receive certain types of chemotherapy. Illicit drugs are also associated with gynecomastia, including methadone, heroin, amphetamines, marijuana, and anabolic steroids.
Alcoholism
Alcohol abuse can caused damage to the testes, which in turn compromises the body's ability to produce testosterone. Likewise, the phytoestrogens in alcohol also increase the level of estrogen in the body. These factors together imbalance the testosterone to estrogen ratio in the body and encourage the growth of breast tissue.

If you are unsatisfied with the look or feel of your breasts, a breast lift in Manhattan may be able to give you the results you desire. Also referred to as a mastopexy procedure, a breast lift might be right for you if your breasts lack firmness, if they are sagging or pendulous, or if the nipples and areolas are positioned low or point downward.
A breast lift can be performed at any age, but it is recommended only after breast development is complete. Women commonly choose to have a mastopexy after pregnancy and breastfeeding or after significant weight loss. A breast lift can improve the shape, firmness, and position of your breasts.
EBS Plastic Surgery offers unparalleled cosmetic and reconstructive services such as laser liposuction, Brazilian butt lift, and breast augmentation. To learn more about how Dr. Singer can help you get the results you want, visit our website to see our full list of available procedures.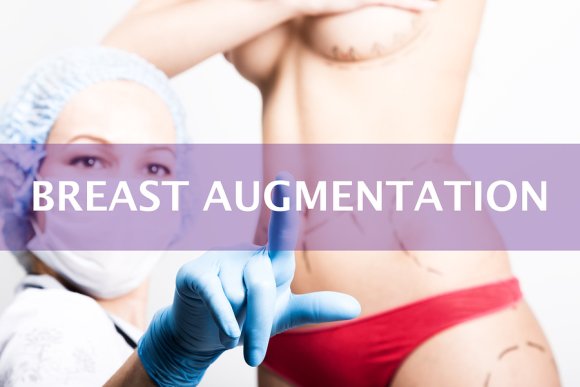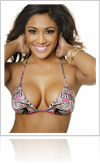 Along with liposuction and the Brazilian Butt Lift, breast augmentation is among the most popular types of plastic surgery. Before you decide whether to get breast implants, you'll meet with a plastic surgeon in Manhattan. The plastic surgeon will review your medical history, ask you some questions about your expectations, and discuss the procedure. Your plastic surgeon can help you determine whether breast enhancement is right for you or if another type of cosmetic surgery might help you achieve your goals for your appearance.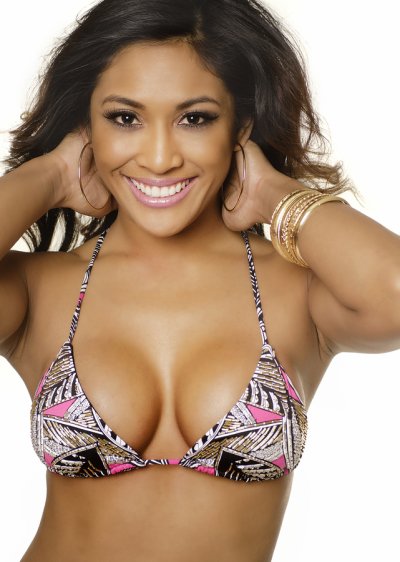 Are You Dissatisfied with Your Breasts?
Consider your reasons for wanting to get breast implants. Plastic surgeons typically recommend having breast augmentation to make yourself happy, rather than to please another person. Many women choose to get breast implants because they feel that their breasts are too small and that this has a negative effect on femininity. Other individuals may have breast augmentation as part of a series of procedures for gender affirmation.
Are You in Good Overall Health?
Good candidates for breast augmentation procedures and other types of plastic surgery are in good overall health. Every surgery has the potential for health risks. If you're a smoker or you are otherwise in poor health, you may be at a higher risk of complications. Your plastic surgeon may ask you to quit smoking before having the procedure. If you're planning to have breast augmentation after surviving breast cancer, you may need to be cancer-free for a certain period of time before receiving breast implants.
Do You Have Realistic Expectations?
Most women who undergo breast augmentation procedures do have realistic expectations for the outcome of the surgery. Your plastic surgeon can help you understand what this procedure can and cannot accomplish. Depending on your goals for your appearance, you might choose to undergo additional surgeries, such as a breast lift.
Are You Planning Any Life Changes?
Let your plastic surgeon know if you're planning any significant changes in your life. He or she should know if you plan to lose a significant amount of weight, if you intend on becoming pregnant, and if you plan to breastfeed. Clinical studies do not indicate that breast implants affect fetal health. However, family planning may influence the recommended size of the implants.

Male breasts, also known as gynecomastia, can make it difficult for men to be confident with their appearance. Undergoing gynecomastia surgery in Manhattan can be an effective way to deal with this uncomfortable and embarrassing condition.
Meeting with a plastic surgeon will allow you to learn more about gynecomastia as well as the surgical procedure used to treat it. Your plastic surgeon will describe each step of the process as well as what to expect following the procedure. It is important to be aware of possible side effect so you can fully prepare for the recovery process. Some of the most common side effects associated with gynecomastia surgery include burning sensations in the chest, swelling around the chest, and bruising. These potential side effects are common with many different types of surgery and are often looked at as normal parts of the recovery process. If you are interested in learning more, schedule an appointment with a cosmetic surgeon as soon as possible.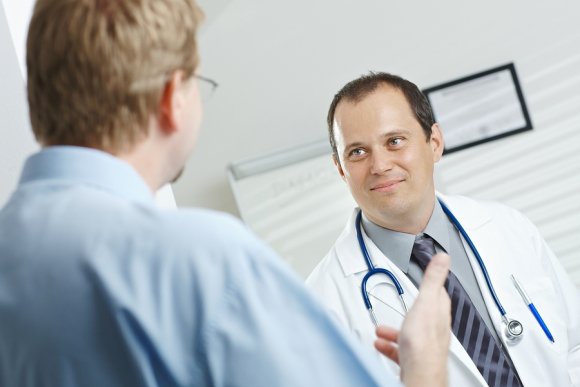 Breast augmentation in Manhattan offers women of all shapes and sizes the chance to improve their bust. If you are unhappy with your chest, this procedure can help you get your ideal physique. Keep reading to learn the answers to some of the most common questions about breast augmentation: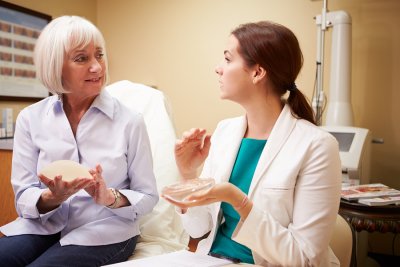 What Exactly Does an Augmentation Do?
The breast augmentation procedure can change the size and the shape of your breasts. You work with your plastic surgeon to figure out the best implants to use to get your desired bust. Breast augmentation can also restore volume to breasts after a patient loses a lot of weight or gives birth.
Am I a Good Candidate for the Procedure?
The best candidates for the breast augmentation procedure are in good overall health and have realistic expectations about the results they can expect. Patients should also have fully developed breasts and no major health issues that might affect the surgery. Before a surgeon will agree to do a breast augmentation, he or she will schedule a consultation so you can talk about your medical history. Patients who are planning to lose weight or to get pregnant might be advised to wait to get the procedure so they can get the best results .
What Happens During the Procedure?
During a breast augmentation procedure, you will receive anesthesia to put you out for the surgery. The doctor will make an incision in the least noticeable area to minimize the effect of your scar. The actual breast implant can be inserted under the pectoral muscle or behind the breast tissue. Once it is fully in place, the surgeon will close the incision.
What Results Can I Expect from the Procedure?
Breast augmentation surgery helps to increase size for women who feel like their bust is too small. This result will depend on the implant that you chose. The procedure can also restore shape and volume to help patients regain the silhouette they once had. Some patients opt for the breast augmentation surgery to keep the breasts more evenly proportioned.

Breast issues can impact both men and women. Many men seek treatment for gynecomastia in Manhattan, and a large number of women experience breast asymmetry. With the help of a plastic surgery specialist, these individuals can finally achieve the look they desire.
Cosmetic surgery can enhance the appearance of the breasts via a breast lift, breast reduction, or breast augmentation. Breast augmentation can be particularly effective in addressing asymmetry problems. When the breasts are different sizes, it can make shopping for clothing a frustrating activity. Breast augmentation can provide breast symmetry with the introduction of breast implants. This procedure can not only help recipients find attire that better suits their figures, but also provide them with enhanced self-confidence. If you have concerns about your breast size or appearance, talk to a plastic surgery specialist who can safely and expertly address your breast asymmetry or gynecomastia.

Women choose to get breast augmentations for a variety of reasons. Some do it for cosmetic reasons to improve the size or shape of the bust. Others do it to correct deformities or to fix the results of hormonal changes.
The best candidates for the procedure are those who understand what to expect from this cosmetic surgery. A woman should also be in good physical health and at a normal weight. If you want saline breast implants, you must be at least 18. If you want silicone breast implants, however, you must be at least 22. Check out this video to learn more about the procedure.
Talk to a qualified plastic surgeon in New York City about your hopes for your breast augmentation. When you find the right doctor, you can learn everything you need to know about the surgery and how it can help you.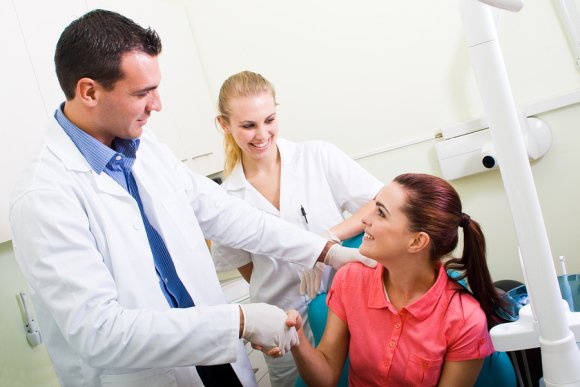 If you have made the decision to have breast augmentation surgery , you will want to take some steps to get your body ready for this popular cosmetic procedure. Your doctor will likely provide you with specific instructions, but some general guidelines include getting a blood test, reviewing your current list of medications and making any necessary adjustments, and avoiding anti-inflammatory drugs that may thin the blood and cause increased surgical risks. An important step for patients who smoke is to quit. Cigarette smoking poses a number of risks during surgery, and it can slow the recovery process as well.
After you have prepared your body for surgery, you might ask for assistance from a family member or friend to help you around the house for the first few days following surgery. You will need plenty of rest, hydration, and proper dosing of post-surgical medication, so having a friend help you will facilitate more successful healing.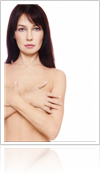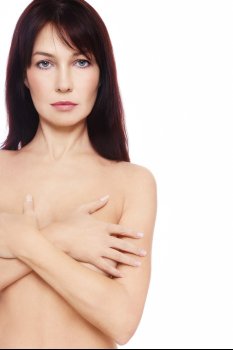 Environmental factors can play a large role in how your breasts age and whether you will need a breast lift later in life. Researchers have recently found that the number of pregnancies a woman has, how much her weight fluctuates, and whether she smokes or not can all affect the appearance of her chest.
While weight gain and smoking can prematurely age the chest, women who breastfeed their children actually maintain the appearance of their breasts. There are number of other contributing factors like, not wearing a properly fitted bra, neglecting to moisturize the area and excessive exercise (this is particularly true if your breasts are not fully supported during exercise). Genetics also plays a role.
If you want to change the size or shape of your breasts, it might be time to consider a breast augmentation in New York City. Find a plastic surgeon that you can trust so you can talk about how to restore the appearance of your breasts.