Liposuction has long been among the most popular types of cosmetic surgeries. In fact, liposuction has been available for so long that there are now different variations of it. One of the latest technologies is SmartLipo, which uses state-of-the-art laser technology to transform a patient's body. If you're curious about whether SmartLipo is right for you, consider setting up a consultation with a SmartLipo doctor in Manhattan, NY.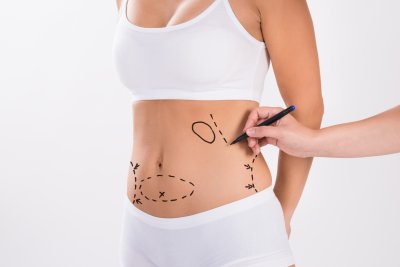 What It Is
SmartLipo allows surgeons to use laser technology to improve control and precision during the surgery. The laser liquefies fat cells, which allows surgeons to remove them more gently from the body. It also gently heats skin in the treatment area, which triggers the production of collagen. As collagen is produced, the skin over the treated area becomes tighter, smoother, and more youthful-looking. The end result is that, compared to traditional liposuction, SmartLipo offers a reduced recovery time, reduced risk of side effects, and incredible results.
Who Can Benefit
To find out if you're a good candidate for SmartLipo, consider making an appointment with a plastic surgeon. SmartLipo can be used on many areas of the body where bulges of fat are present, including the hips, thighs, abdomen, buttocks, arms, back, and chin. Like traditional liposuction, SmartLipo is not intended to be a primary method of weight loss. Good candidates for the procedure are within a healthy weight range for their height.
What to Expect
The SmartLipo procedure only takes about one to two hours , depending on how many areas you want to treat. It is generally performed under local anesthesia and it is done on an outpatient basis, which means you can return home shortly afterward. You won't feel any pain during the procedure, but you may feel a slight tugging sensation.
What to Do Afterward
Although SmartLipo is performed under local anesthesia, it's still a surgical procedure. You should have someone else drive you home afterward and you should carefully follow your surgeon's post-operative instructions. These instructions typically include wearing compression garments. You'll be able to see the results within the week; these results will continue to improve during the next three to six months. You can maintain your results by following a healthy meal plan and exercise program.

Gynecomastia, or the enlargement of breast tissue is men, is more common than many people believe, but that doesn't make it any less distressing when it occurs. It frequently happens during puberty, but it also common in men over the age of 50. Fortunately, gynecomastia treatment in Manhattan is available, including surgery to remove enlarged tissue. If you're over 50 and suffering from gynecomastia, here is a look at some of the potential causes.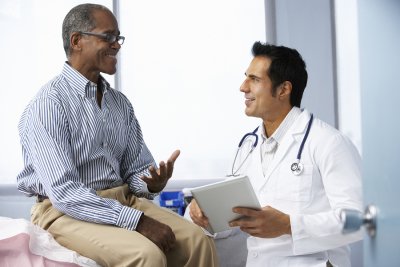 Hormonal Changes
Hormonal changes are at the root of many cases of gynecomastia. For men over 50, decreases in testosterone levels create an imbalance between testosterone and estrogen that encourages breast tissue to grow. Obesity can also contribute to this imbalance. Men with excess body weight have a higher level of an enzyme called aromatase, which converts testosterone into estrogen, prompting the growth of breast tissue. Note that weight alone doesn't cause gynecomastia. Breast enlargement in men that is strictly the result of weight gain is called pseudogynecomastia and can be resolved through weight loss and liposuction. Other conditions that can cause hormone-related gynecomastia are hyperthyroidism, chronic kidney disease, chronic liver disease, and certain types of tumors.
Medications
Certain medications that men often take after age 50 increase the risk of gynecomastia. These include some common anti-anxiety, heart, and ulcer medications. Tricyclic antidepressants can also be to blame. Men who undergo hormonal therapy for prostate cancer have a higher risk of developing gynecomastia, as well as men who receive certain types of chemotherapy. Illicit drugs are also associated with gynecomastia, including methadone, heroin, amphetamines, marijuana, and anabolic steroids.
Alcoholism
Alcohol abuse can caused damage to the testes, which in turn compromises the body's ability to produce testosterone. Likewise, the phytoestrogens in alcohol also increase the level of estrogen in the body. These factors together imbalance the testosterone to estrogen ratio in the body and encourage the growth of breast tissue.

If you want have unwanted fat in some areas of your body by wish your buttocks were shapelier, then a Brazilian butt lift could be right for you. This fat-transfer procedure helps patients achieve a curvier appearance while trimming less desirable areas of weight. To determine if you are a good candidate for this procedure, schedule a consultation with a specialist in cosmetic surgery in New York City. Here are some of the factors he or she will consider.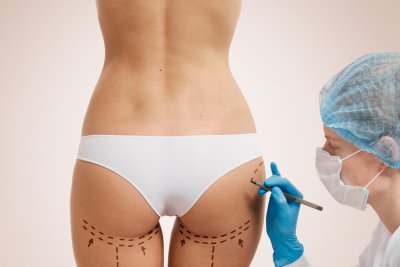 Availability of Fat
A Brazilian butt lift cannot be performed on patients who do not have an adequate amount of fat elsewhere on their bodies to be transferred. One of the reasons Brazilian butt lifts are considered so safe for patients is that surgeons reduce the risk of infection by using patients' own fat. Ideally, fat should be available on the stomach, thighs, and back. Generally, patients should be at least a size six in clothing to be considered for the procedure, but cosmetic surgeons evaluate each patient individually.
Tightness of Skin
For a Brazilian butt lift to be successful, the skin around the buttocks needs to be relatively tight. Sagging skin won't respond to the augmentation, as the fat transfer won't stop the skin from sagging. If you have sagging skin, a traditional butt lift, in which excess skin is removed, may be a more appropriate procedure. Your cosmetic surgeon will help you choose the right option for you.
Commitment to Recovery
Patients are typically extremely pleased with the results of their Brazilian butt lifts, but to get the best results, patients have to commit to the aftercare plan. Doctors recommend avoiding putting any weight on the buttocks for the first two weeks after surgery and only sitting on soft cushions for the first six weeks. If you must sit during the first two weeks, it should be on a very soft cushion for a limited amount of time. Patients can return to work within seven to 10 days and must wear a compression body garment to control swelling for six to eight weeks.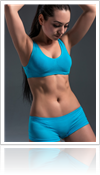 Are you dissatisfied with your appearance? If so, professional body contouring near Manhattan offers you an effective way to achieve your ideal figure when a balanced diet and exercise are not enough. Some of the most popular types of body contouring include Brazilian butt lift , body lift, tissue tightening, and tummy tucks. Good candidates for a body contouring procedure should be within 10-15 pounds of their ideal weight, and they should be in good health overall. An experienced medical professional can advise you whether body contouring is the right choice for you.
EBS Plastic Surgery offers free initial consultations for the professional plastic and reconstructive treatments you need to obtain exceptional results in procedures such as laser lipo, gynecomastia, and body contouring. Board certified plastic surgeon Dr. Elan B. Singer, MD, is a skilled professional who will utilize the latest technology and surgical techniques to provide you with the results you are looking for.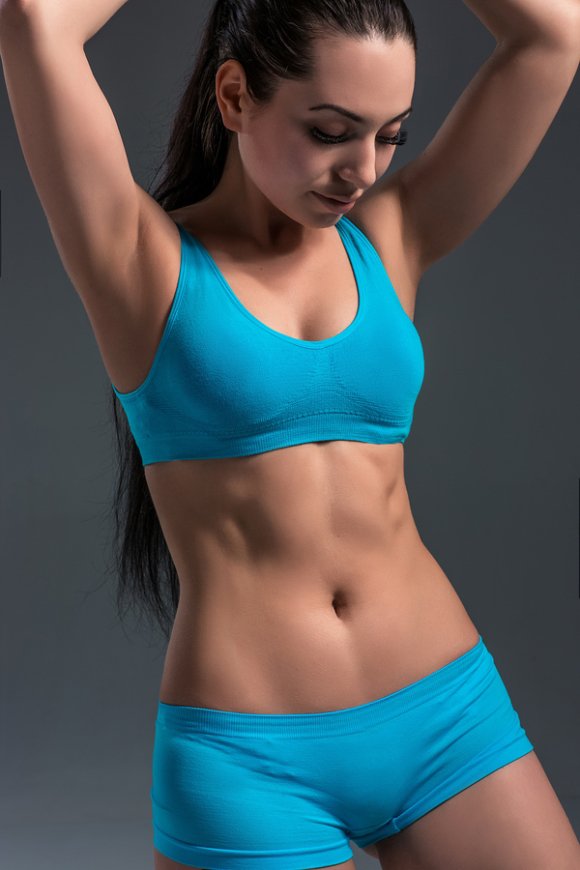 ThermiTight is a revolutionary procedure for body contouring near Manhattan. If you've been thinking about having laser liposuction such as SmartLipo, you may wish to consider adding ThermiTight to your treatment session. The liposuction treatment will remove unwanted bulges of fat, while the ThermiTight treatment will significantly tighten the underlying tissues for an improved contour.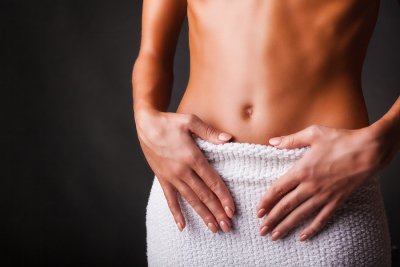 Is ThermiTight Right for Me?
Almost anyone is a good candidate for ThermiTight. Your cosmetic surgeon may recommend this procedure if you would like to tighten the neck and face region without undergoing a face lift. ThermiTight might also be right for you if you would like to treat the abdomen, upper arms, or breasts. As with all medical procedures, it's important for patients undergoing ThermiTight to disclose any health conditions they have, including medication allergies and pregnancy. Discuss whether you're taking any medications or herbal supplements, including those that may have a blood-thinning effect.
What does It Feel Like?
ThermiTight is performed under local anesthetic. This means that you won't feel any pain, although you may feel brief stinging when the anesthetic is injected. During the ThermiTight procedure, you may feel minor pressure or warmth. After the procedure, it is possible to experience some swelling and bruising as the treated areas heal.
When Will I See Results?
The average ThermiTight procedure is about one to two hours long, depending on how many areas you wish to treat and whether you're also undergoing liposuction. You'll be able to enjoy noticeable improvements right away. Your results will continue to improve over time . Most patients find that the effects last for several years.
What Can I Expect from the Recovery Process?
ThermiTight is minimally invasive and it does not require general anesthesia, so there's no lengthy recovery process. You can return to your usual activities as soon as you wish. Most patients resume their usual activities within 24 hours. The doctor may recommend that you use mild soaps and lotions for a few days. It's also a good idea to protect your skin with sunscreen whenever you go outdoors, even during cloudy weather.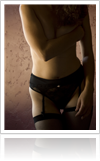 ThermiTight is an effective, micro-invasive skin tightening procedure that may be performed by itself or in combination with laser liposuction. Although laser liposuction by itself can also tighten the skin, combining these two procedures offers maximum results for a sleek, smooth silhouette. This method of body contouring near Manhattan uses radiofrequency energy, which is delivered through a very thin electrode. The gentle heating of the subdermal tissue results in immediate tightening. It also stimulates the production of collagen and reduces the appearance of cellulite.
If you decide to schedule a ThermiTight treatment and liposuction, the doctor will first perform liposuction to remove excess bulges of fat. Then, the physician inserts the radiofrequency fiber through a very small incision. ThermiTight is appropriate for treating the face, neck, upper arms, breasts, and abdomen. There is no recovery time required for ThermiTight. However, if you choose to combine it with liposuction, the doctor may provide you with additional post-treatment instructions.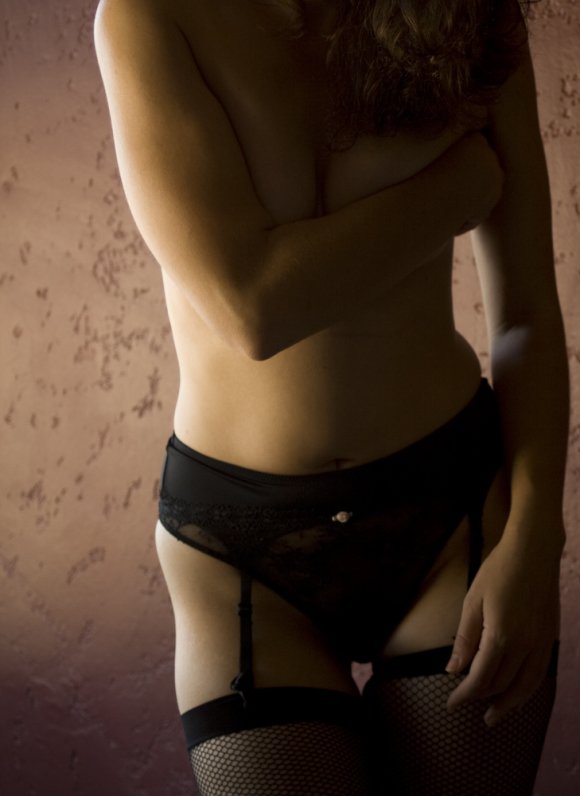 When you consult a plastic surgeon in Manhattan about skin rejuvenation procedures, he or she may recommend ThermiTight. ThermiTight is an effective, safe, and painless procedure that tightens the skin by stimulating the production of collagen . One question you might have about ThermiTight is how it works. When you visit the plastic surgery office for your ThermiTight appointment, the plastic surgeon will first apply a local anesthetic to eliminate any discomfort. Then, he or she inserts a needle-thin probe underneath the skin. The probe transmits radiofrequency energy, which causes tissue shrinkage and stimulates collagen production.
Since ThermiTight is performed in a plastic surgery office, some patients may have questions about the recovery process. However, ThermiTight isn't a surgical procedure; it's a micro-invasive treatment that doesn't require any downtime or repeat procedures. The only precaution you'll need to take is to use mild soaps and lotions for several days following your appointment. Additionally, be sure to apply sunscreen before going outdoors.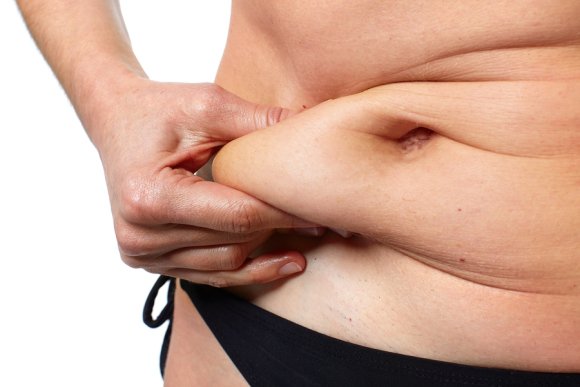 New advancements in plastic surgery make it safer and more effective to get the results that you want. If you feel like wrinkles and loose skin are making you look older, you might want to consider getting ThermiTight in Manhattan to tighten the skin and encourage your body to produce new collagen. Keep reading to find out if you make a good candidate for this procedure:
If you have loose skin in the face, the neck, the upper arms, the breasts, or the abdomen, you should schedule a consultation with a plastic surgeon. This treatment can target slightly sagging skin, facial jowls, a double chin, or other areas of excess skin that prematurely age your appearance.
ThermiTight is a safe and simple procedure that requires no downtime. You can get the treatment in just one visit and start to notice significant results. Schedule a consultation with a plastic surgeon today to learn more about the procedure and how it can help you get your desired results.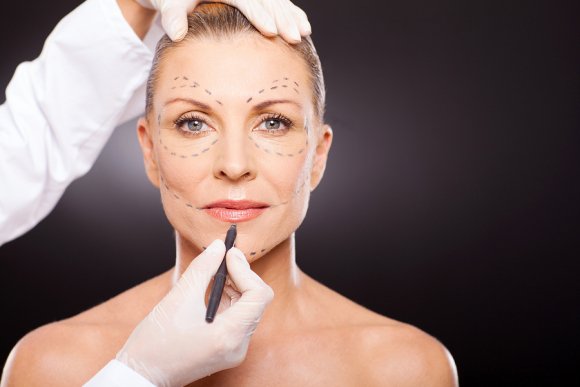 If you are unhappy with loose skin on your abdomen, breasts, face, neck, or your upper arms, you should talk to your plastic surgeon about ThermiTight . This revolutionary procedure is a non-surgical way to get the results that you want. Keep reading to learn the answers to your questions about ThermiTight: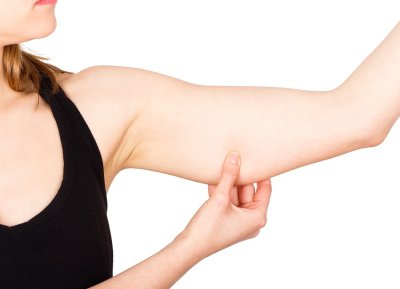 What Is It?
ThermiTight uses an electrode to warm up the tissue that rests just below the surface of your skin. This helps to create more collagen to give you a younger, healthier looking appearance. Since it is minimally invasive, it does not require much down time and it is safe and effective for anyone with any kind of complexion. Your plastic surgeon can use ThermiTight to give you the long lasting results that you want.
How Does It Work So Well?
Other cosmetic surgery options that focus on tightening the skin only manage to target the surface layer. ThermiTight sends radiofrequency energy beneath the surface of the skin, though, which allows it to get to the root of the problem. You can get the best tightening results with ThermiTight because it penetrates the layers beneath the surface to stimulate new collagen production and tighten your skin from the inside.
How Long Does It Take?
You can get your ThermiTight procedure done in just one treatment. You show up to your cosmetic surgeon's office and can leave 45 minutes to an hour later. Although you should relax for about 2 days after your treatment, you will not have to face the downtime you would with other more invasive procedures.
Where Can I Use It?
ThermiTight can be used for a variety of cosmetic issues. Although it is primarily used to tighten loose or sagging skin, it can also melt fat cells to give you a more toned physique. It is not a substitute for diet and exercise, though. It can also help with nerve ablation to target facial wrinkles or to reduce excessive sweating. Talk to a doctor about this kind of plastic surgery in Manhattan to find out if it is right for you.

Is the skin around your face or neck beginning to sag? Do you want to tighten your skin without plastic surgery? If so, you might be an ideal candidate for ThermiTight near Manhattan. Though cosmetic surgery procedures such as a facelift can help patients achieve smoother and more youthful complexions, ThermiTight can enhance the appearance of the skin without surgical techniques. This innovative skin tightening procedure relies on radiofrequency to stimulate the production of collagen, the substance that helps skin retain its tautness.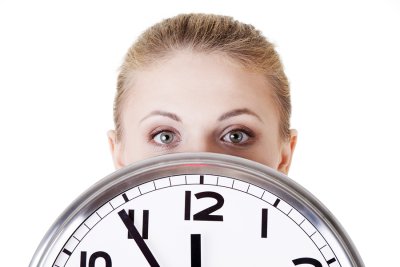 Candidates
ThermiTight is a procedure that can help individuals of all ages. While the aging process might be more prominent in older individuals, even younger people can experience prematurely sagging skin. Collagen production can both slow with age and suffer damage from environmental agents. The good news is that ThermiTight is suitable for all adult men and women. Because this anti-aging procedure uses safe and painless radiofrequencies to trigger collagen production below the epidermis, ThermiTight can help people with all skin tones enjoy younger and tighter skin.
Process
Individuals who undergo ThermiTight are generally awake during the procedure. Many people find the skin tightening process to be very comfortable, but to ensure the ease of patients, plastic surgery specialists can use pain relief aids as well. ThermiTight can reverse the effects of aging in many regions of the body, including the breasts, neck, and face. Once the targeted region is selected, the cosmetic surgery expert can insert the electrode that will deliver the radiofrequencies to the lower layers of the skin. This type of energy not only stimulates collagen production during the ThermiTight procedure, but also encourages improved results after the treatment is completed.
Benefits
A facelift can provide many cosmetic benefits, but it often requires several weeks of recovery time. In contrast, ThermiTight demands virtually no rest. Though edema or redness may develop following treatment, these side effects are only mild and temporary and typically only last a few days. Although the procedure may be repeated, most patients obtain optimal results after only a single treatment. As collagen continues to grow beneath the epidermis, patients can watch their skin become increasingly taut and more youthful in appearance.