If you attend a gynecomastia consultation in Manhattan, NY, your doctor might determine that medications are most likely to blame for the enlargement of your breast tissue. Before you consider having gynecomastia surgery, you might consider asking your medical provider if you should adjust your medication regimen. Hormones are often to blame for gynecomastia, although cardiovascular drugs such as ACE inhibitors and calcium channel blockers can also result in this condition.
Other classes of medications that can result in gynecomastia include drugs that act upon the central nervous system. These CNS-acting drugs include antidepressants, benzodiazepines, first-generation antipsychotics, and phenothiazines. Medications that inhibit androgen synthesis and activity, including LH-RH agonists and antiandrogens for the treatment of prostate cancer are other possible causes of gynecomastia, among many others. When you visit a cosmetic surgeon, be sure to disclose your full medical history, including the drugs you may currently be taking or that you have taken in the past.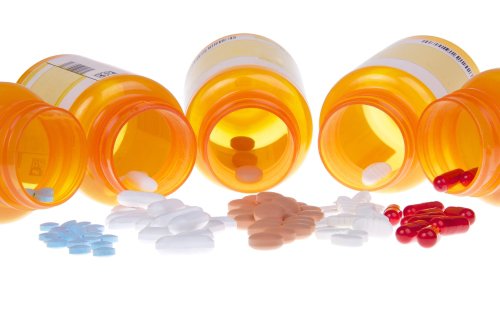 Are you frustrated by a persistent stomach pooch that won't respond to your diet and exercise efforts? This common complaint can be addressed with a tummy tuck, but some patients don't require this full cosmetic surgery procedure. For these patients, a mini tummy tuck may be more appropriate. If you're considering a mini tummy tuck in Manhattan , here is what you need to know.
Unlike tummy tucks, which involved the entire abdomen, mini tummy tucks only involve the part of the stomach between the belly button and the pubic bone. This cosmetic surgery procedure is often recommended for patients whose excess skin and fatty tissue are isolated to this region. The recovery time for mini tummy tucks is usually faster than the complete procedure, with some patients recovering in just one week.
To be an ideal candidate for a mini tummy tuck, you should be at a stable weight and not be planning any pregnancies. As with all cosmetic surgery procedures, you should be a non-smoker and not have any medical conditions that could interfere with recovery.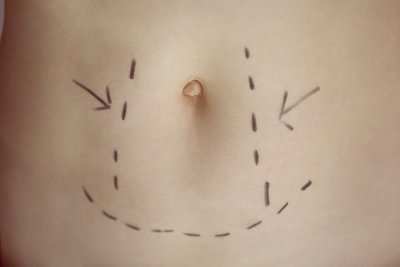 ThermiTight is a revolutionary procedure for body contouring near Manhattan. If you've been thinking about having laser liposuction such as SmartLipo, you may wish to consider adding ThermiTight to your treatment session. The liposuction treatment will remove unwanted bulges of fat, while the ThermiTight treatment will significantly tighten the underlying tissues for an improved contour.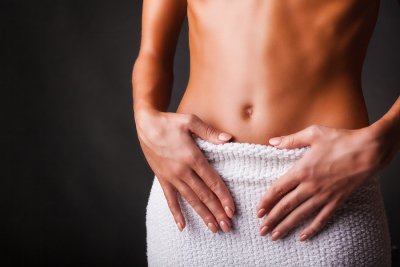 Is ThermiTight Right for Me?
Almost anyone is a good candidate for ThermiTight. Your cosmetic surgeon may recommend this procedure if you would like to tighten the neck and face region without undergoing a face lift. ThermiTight might also be right for you if you would like to treat the abdomen, upper arms, or breasts. As with all medical procedures, it's important for patients undergoing ThermiTight to disclose any health conditions they have, including medication allergies and pregnancy. Discuss whether you're taking any medications or herbal supplements, including those that may have a blood-thinning effect.
What does It Feel Like?
ThermiTight is performed under local anesthetic. This means that you won't feel any pain, although you may feel brief stinging when the anesthetic is injected. During the ThermiTight procedure, you may feel minor pressure or warmth. After the procedure, it is possible to experience some swelling and bruising as the treated areas heal.
When Will I See Results?
The average ThermiTight procedure is about one to two hours long, depending on how many areas you wish to treat and whether you're also undergoing liposuction. You'll be able to enjoy noticeable improvements right away. Your results will continue to improve over time . Most patients find that the effects last for several years.
What Can I Expect from the Recovery Process?
ThermiTight is minimally invasive and it does not require general anesthesia, so there's no lengthy recovery process. You can return to your usual activities as soon as you wish. Most patients resume their usual activities within 24 hours. The doctor may recommend that you use mild soaps and lotions for a few days. It's also a good idea to protect your skin with sunscreen whenever you go outdoors, even during cloudy weather.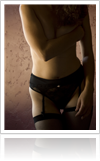 ThermiTight is an effective, micro-invasive skin tightening procedure that may be performed by itself or in combination with laser liposuction. Although laser liposuction by itself can also tighten the skin, combining these two procedures offers maximum results for a sleek, smooth silhouette. This method of body contouring near Manhattan uses radiofrequency energy, which is delivered through a very thin electrode. The gentle heating of the subdermal tissue results in immediate tightening. It also stimulates the production of collagen and reduces the appearance of cellulite.
If you decide to schedule a ThermiTight treatment and liposuction, the doctor will first perform liposuction to remove excess bulges of fat. Then, the physician inserts the radiofrequency fiber through a very small incision. ThermiTight is appropriate for treating the face, neck, upper arms, breasts, and abdomen. There is no recovery time required for ThermiTight. However, if you choose to combine it with liposuction, the doctor may provide you with additional post-treatment instructions.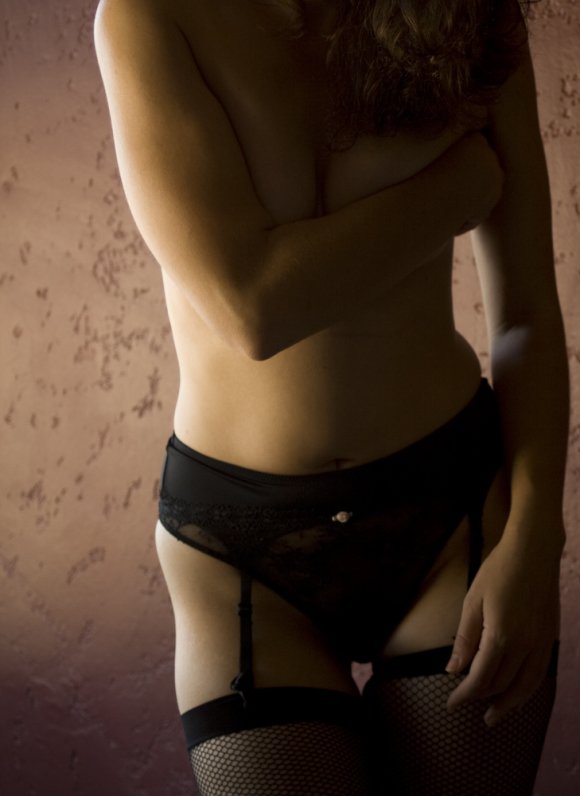 You do not have to get cosmetic surgery in Manhattan to become more confident in your appearance! ThermiTight is a minimally invasive procedure that can help you look and feel better without the need for surgery. Discover how ThermiTight can change your appearance for the better: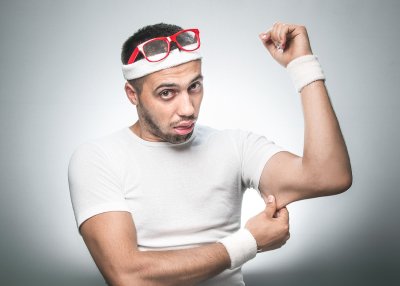 Toning Up Flabby Areas
Working out and eating a healthy diet can help you stay in shape. But even the healthiest lifestyles cannot always get rid of flabby areas of skin! These stubborn pockets of fat can make it hard to feel confident in your appearance. If you want to get rid of this fat but do not want to get liposuction, ThermiTight can be a good alternative. ThermiTight heats the tissue under the surface of the skin, which can melt away stubborn areas of fat and give you a more toned appearance.
Firming Up Loose Skin
Collagen production slows down as we get older. This is why it is normal for skin to become thinner and looser as we age. If you are unhappy with loose skin and wish to regain the firmer skin of your younger days, ThermiTight can help! Heating the tissue under the skin's surface boosts the body's natural collagen production process. This will firm up your skin to help you look and feel younger.
Reducing the Appearance of Wrinkles
Wrinkles and fine lines are other common signs of aging that can make you uncomfortable with your appearance. ThermiTight can also help you reduce these signs of aging to regain your confidence! The heating process is effective for nerve ablation, which helps reduce signals in underlying muscles that lead to wrinkle development. Results are long-lasting, allowing patients to feel comfortable and confident with younger-looking skin.
Helping You Stay Cool
Do you suffer from excessive sweating? This condition, also known as hyperhidrosis, makes it difficult to feel confident around others and even when you are alone. Your plastic surgeon can help with ThermiTight! Nerve ablation is effective at reducing sweat production in the armpits, making it easier to stay cool and dry with regular deodorant.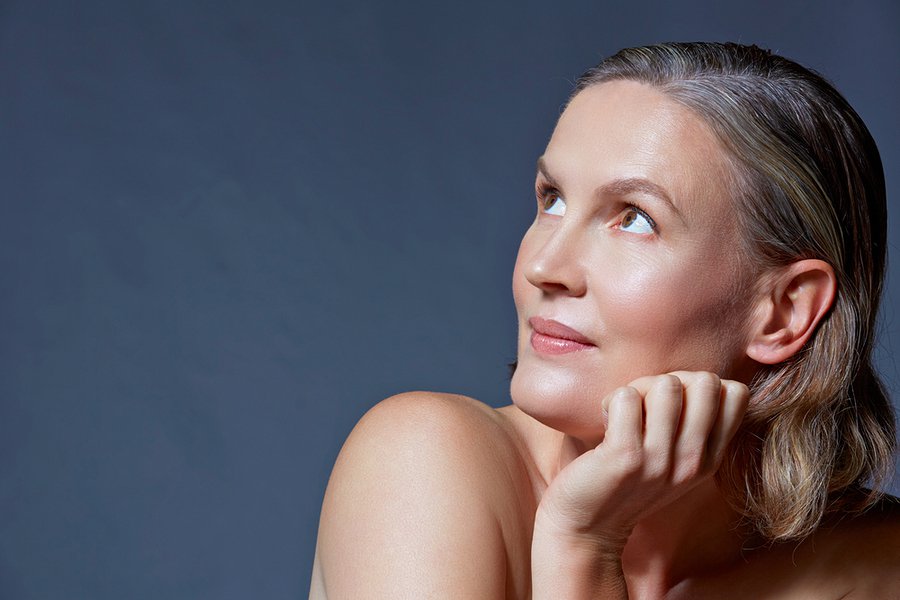 Thanks to safe and effective plastic surgery procedures like ThermiTight , you do not have to settle for loose, sagging skin. Keep reading to learn more about the benefits of this kind of plastic surgery in Manhattan so you can finally get the physique that you want:
Since ThermiTight focuses on the layers beneath the surface of the skin, it provides real and lasting results. This procedure can help you get tighter, more youthful skin in just one session. It works on all complexions and provides results to the face, the neck, and the body. The procedure is non-invasive, which means it requires almost no downtime. Although it is not a substitute for diet and exercise, it can tighten stubborn fat pockets.
If you are unhappy with sagging skin, schedule a consultation with a plastic surgeon to talk about ThermiTight and how it can help you get the results that you want. After one quick treatment, you can be well on your way to achieving the body you want.