A mastopexy is another name for a breast lift. If you are dissatisfied with the contour of your breasts, you might consider speaking with a plastic surgeon about having a mastopexy in Manhattan. Many women include a mastopexy as part of a mommy makeover, which may also include laser liposuction and a tummy tuck. For example, you could undergo laser liposuction on your hips and abdomen, along with a breast lift to improve skin laxity. Some women also choose to have breast augmentation along with a breast lift.
To perform a mastopexy, the plastic surgeon will make several small incisions. He or she removes excess skin from the area and reshapes the breast tissue. Sometimes, a surgeon may use liposuction under the arm area for visually pleasing results. Then, the surgeon repositions the areola and nipple. Some women may prefer to have the size of the areola reduced. The breast lift does not jeopardize a woman's ability to breastfeed.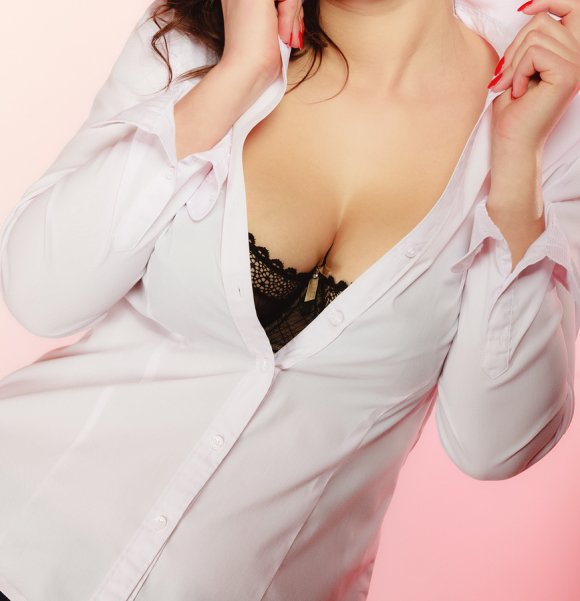 ThermiTight is a revolutionary procedure for body contouring near Manhattan. If you've been thinking about having laser liposuction such as SmartLipo, you may wish to consider adding ThermiTight to your treatment session. The liposuction treatment will remove unwanted bulges of fat, while the ThermiTight treatment will significantly tighten the underlying tissues for an improved contour.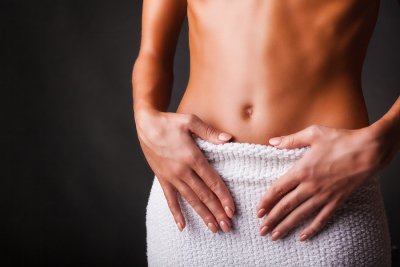 Is ThermiTight Right for Me?
Almost anyone is a good candidate for ThermiTight. Your cosmetic surgeon may recommend this procedure if you would like to tighten the neck and face region without undergoing a face lift. ThermiTight might also be right for you if you would like to treat the abdomen, upper arms, or breasts. As with all medical procedures, it's important for patients undergoing ThermiTight to disclose any health conditions they have, including medication allergies and pregnancy. Discuss whether you're taking any medications or herbal supplements, including those that may have a blood-thinning effect.
What does It Feel Like?
ThermiTight is performed under local anesthetic. This means that you won't feel any pain, although you may feel brief stinging when the anesthetic is injected. During the ThermiTight procedure, you may feel minor pressure or warmth. After the procedure, it is possible to experience some swelling and bruising as the treated areas heal.
When Will I See Results?
The average ThermiTight procedure is about one to two hours long, depending on how many areas you wish to treat and whether you're also undergoing liposuction. You'll be able to enjoy noticeable improvements right away. Your results will continue to improve over time . Most patients find that the effects last for several years.
What Can I Expect from the Recovery Process?
ThermiTight is minimally invasive and it does not require general anesthesia, so there's no lengthy recovery process. You can return to your usual activities as soon as you wish. Most patients resume their usual activities within 24 hours. The doctor may recommend that you use mild soaps and lotions for a few days. It's also a good idea to protect your skin with sunscreen whenever you go outdoors, even during cloudy weather.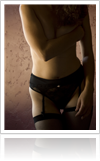 ThermiTight is an effective, micro-invasive skin tightening procedure that may be performed by itself or in combination with laser liposuction. Although laser liposuction by itself can also tighten the skin, combining these two procedures offers maximum results for a sleek, smooth silhouette. This method of body contouring near Manhattan uses radiofrequency energy, which is delivered through a very thin electrode. The gentle heating of the subdermal tissue results in immediate tightening. It also stimulates the production of collagen and reduces the appearance of cellulite.
If you decide to schedule a ThermiTight treatment and liposuction, the doctor will first perform liposuction to remove excess bulges of fat. Then, the physician inserts the radiofrequency fiber through a very small incision. ThermiTight is appropriate for treating the face, neck, upper arms, breasts, and abdomen. There is no recovery time required for ThermiTight. However, if you choose to combine it with liposuction, the doctor may provide you with additional post-treatment instructions.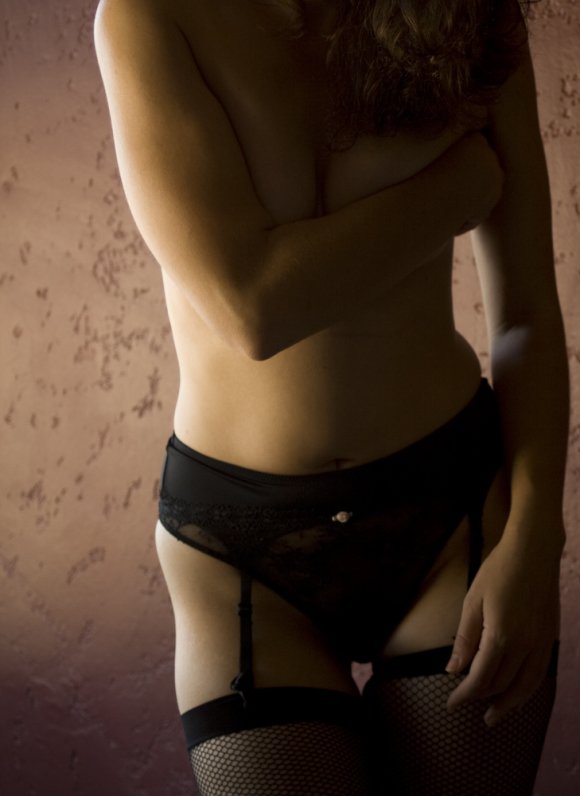 Gynecomastia can be an embarrassing and worrisome problem. It refers to the enlargement of breast tissue in boys and men. Fortunately, there are options for gynecomastia treatment in Manhattan. Gynecomastia surgery involves breast reduction to restore the normal appearance of male breasts. This surgery is performed on an outpatient basis and typically requires a recovery period of three to six weeks.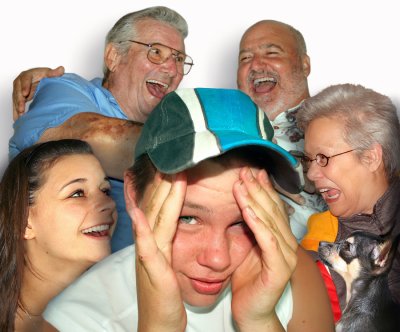 Signs and Symptoms
Gynecomastia may be apparent in one or both breasts. Men may notice a firm area of enlarged tissue in the area of the nipple. Many men do not experience any other symptoms. However, it is possible to have tenderness, pain, and swelling in the area. Some men may notice nipple discharge in one or both of the breasts.
Natural Hormonal Fluctuations
Gynecomastia is caused by abnormalities in a man's hormone levels . The male body produces both estrogen and testosterone. When the level of testosterone decreases or the level of estrogen increases, gynecomastia can result. Sometimes, these fluctuations in hormones are natural. Male infants may be born with gynecomastia because of the estrogen of their mothers. Gynecomastia can also develop during puberty. In these cases, it often resolves on its own within six months to two years. Among older adults, gynecomastia may develop because of the natural, gradual decline in testosterone production.
Medications
Natural changes of the body aren't always to blame for gynecomastia. Some men may develop it as a result of taking certain medications, including anti-androgens to treat prostate cancer and prostate enlargement. Other medications that may contribute to enlarged breast tissue include anti-anxiety medications, tricyclic antidepressants, anti-cancer drugs, heart medications, and ulcer medications. Anabolic steroids are another possible culprit.
Health Conditions
Various medical issues can affect a man's hormonal balance. These can include hypogonadism, hyperthyroidism, kidney failure, liver failure, and tumors. Starvation and malnutrition are other possible causes, since testosterone levels decline when the body doesn't receive the nutrients it needs.
Lifestyle Issues
Occasionally, gynecomastia may be linked to a man's lifestyle choices. The condition has been associated with the use of street drugs such as amphetamines, heroin, and marijuana. It may also develop among men who drink alcohol to excess or are on methadone.