If you want to tighten your stomach muscles and remove excess abdominal skin, then a tummy tuck could be the right plastic surgery procedure for you. However, not all tummy tucks are the same. It's important to work closely with your surgeon to decide which procedure is the best fit for your treatment goals. If you're planning to have a tummy tuck in Manhattan , here is a look at some of your surgical options.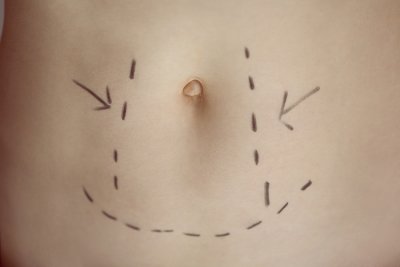 Traditional Tummy Tuck
A traditional tummy tuck is the most common form of the procedure. In this plastic surgery, the muscles are tightened and skin is removed above and below the belly button, all the way to the bikini line. This produces the tightest results, but also leaves behind two scars: one at the bikini line and one at the belly button.
Mini Tummy Tuck
If your problem area is only below your belly button, then you could be a candidate for a mini tummy tuck. This procedure only targets the area of the abdomen below the belly button down to the bikini line. Some patients having a mini tummy tuck only need excess skin removed, but it is also possible for your surgeon to tighten the lower abdominal muscles during this procedure. If you're concerned about tummy tuck costs, this procedure could be ideal, as it is less expensive than a traditional tummy tuck. With a mini tummy tuck, there is only one scar along the bikini line.
Circumferential Tummy Tuck
Circumferential tummy tucks are also known as lower body lifts. During this procedure, excess skin is removed from the back as well as the stomach, and the muscles are tightened as needed. This kind of tummy tuck is usually reserved for patients who have had a significant weight loss and have a large amount of excess skin.