If you are unhappy with the size or shape of your chest, you might be considering a breast augmentation . During your consultation with a plastic surgeon in New York City, you will decide what kind of breast implant will give you the results you want. Keep reading to learn more about breast implant options so you can be prepared for your meeting with your surgeon.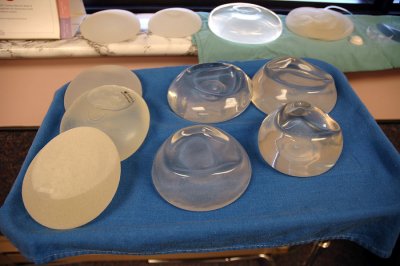 Saline Breast Implants
These implants get their shape from sterile saline water. If you choose this style and the implant should leak, the body can safely absorb the saline without putting your health at risk. The FDA approves saline implants for breast augmentation procedures in women that are 18 or older.
Silicone Breast Implants
Women who choose saline implants for their breast augmentations tend to get breasts that feel more natural. After a breast augmentation procedure with silicone implants, you should schedule regular visits with your plastic surgeon to ensure that the implants remain in top condition. The doctor can use an MRI or an ultrasound to check on the condition of the implants. A woman must be at least 22 to get silicone breast implants.
Gummy Bear Breast Implants
While these implants are also filled with silicone, they have a thicker amount of gel inside to create a firmer implant that is designed to keep its shape even if the shell breaks. Gummy bear implants are supposed to be stronger than other options. Instead of providing a round shape, though, gummy bear implants are shaped with a tapered top. As long as the implant stays in place, it provides a natural result. If it shifts, however, it might create a strange shape for the bust.
The first step to getting a breast augmentation is to find a New York City plastic surgeon that you trust. Schedule a few consultations until you find a doctor with whom you feel comfortable. You should talk about your hopes for the procedure and any concerns you might feel about the surgery.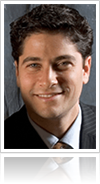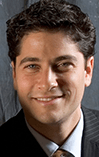 Another mommy makeover success story! A patient of Dr. Singer's commits to a breast augmentation and proclaims, 'I wish I did it sooner!' Check out some more of his fantastic reviews on RealSelf.com , and feel free to leave one, if you've been a patient!
"I am a 46 year old mother of 4 who is 5 months post op ba. I never had large breasts but they were always perky. Recently I lost some weight and combine that with aging, well let's just say it wasn't pretty. My breasts lost all their volume. I have been thinking of getting a breast aug. for years and decided it's now or never.
I did my research and came across Dr.Singers name. From the minute I met with him I felt at ease. I explained to him that I wanted a natural look. Dr. Singer suggested 275 cc silicone gel mod + implants. They are perfect.
Breast aug. was something my husband didn't want me to do but later accepted the idea. So when he commented, "that they looked great". I knew I made the right decision." – former patient, 0ctober 12, 2014

Because most women continue to juggle their professional, social, and family lives even after having children, there is a growing trend of mommy makeover procedures, which allow women to feel more beautiful and confident in every area of their lives without the stereotypical mom appearance. Having children no longer means having to live with sagging breasts, excess tummy fat , and loose skin thanks to a rise in the popularity of post-pregnancy plastic surgeries for new moms. This article will take a closer look at mommy makeovers and their popularity among the 30-something moms of New York City.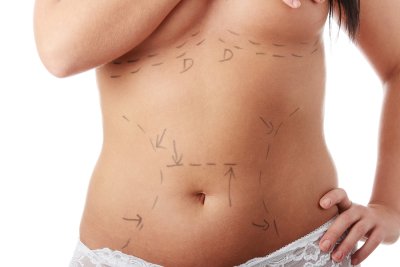 Included surgeries
There is no strict guideline for which surgeries are included in a mommy makeover, but most women choose to focus on areas that take the biggest toll during pregnancy—the breasts and midsection. Breast augmentation is big among new moms who are struggling with a loss of perkiness and volume after breastfeeding. For women who cannot eliminate belly bulges, even after spending hours at the gym, tummy tucks are a welcome solution. With a tummy tuck, excess fat and skin are removed as the muscles of the abdomen are tightened to ensure lasting results. With any mommy makeover procedure, surgeries are recommended after women have finished having children so that procedures don't need to be repeated following a second or third pregnancy.
Attitudes toward surgery
Stigmas that previously surrounded cosmetic procedures like breast augmentation and tummy tucks have been broken as more women have embraced these surgeries as a way to get their confidence back. Partners are often supportive of a mother's decision to have a mommy makeover, because the result is a wife and mom who is comfortable with herself and confident in her beauty. Plus, after the difficulties of pregnancy and infant care, a mommy makeover may be an ideal way for women to pamper themselves.
The first step in any mommy makeover is finding a skilled surgeon who understands the unique needs and desired surgical results of new mothers. Seeking the care of a board certified, surgeon with fellowships in organizations like the American College of Surgeons will help you find the right care to achieve the look you want in your post-pregnancy body.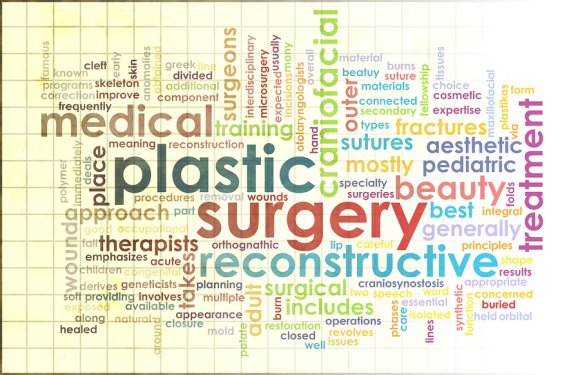 When patients are considering any plastic surgery procedure, communication with the surgeon is essential to achieve desired results. Patients should feel comfortable with their surgeons, because they will need to share detailed health history information and discuss their surgical goals in a fairly candid fashion. Because it can be a little difficult to achieve the right connection with a plastic surgeon, this article offers some simple tips to improve doctor-patient communication. Remember to do a little research about the procedures you want and avoid being shy when you have your first consultation.
There are tons of plastic surgeons in New York City , so it can take some time to find the physician you are most comfortable with. As you look for a cosmetic surgeon, keep in mind that any reputable, board certified physician will have your best interests in mind, so the decision may come down to the best match for your personality.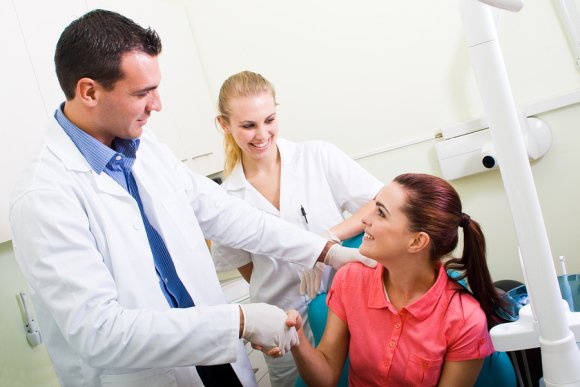 If you have made the decision to have breast augmentation surgery , you will want to take some steps to get your body ready for this popular cosmetic procedure. Your doctor will likely provide you with specific instructions, but some general guidelines include getting a blood test, reviewing your current list of medications and making any necessary adjustments, and avoiding anti-inflammatory drugs that may thin the blood and cause increased surgical risks. An important step for patients who smoke is to quit. Cigarette smoking poses a number of risks during surgery, and it can slow the recovery process as well.
After you have prepared your body for surgery, you might ask for assistance from a family member or friend to help you around the house for the first few days following surgery. You will need plenty of rest, hydration, and proper dosing of post-surgical medication, so having a friend help you will facilitate more successful healing.