After achieving significant weight loss, you may notice that you have excessive amounts of sagging skin. There are cosmetic surgery options available in Manhattan, NY, to help you overcome this problem. One option is ThermiTight. ThermiTight is a nonsurgical option that involves the application of radiofrequency energy to the tissues beneath the skin. This stimulates the tissues to produce collagen , which tightens the skin and produces a smoother, sleek silhouette. ThermiTight is ideal for sagging skin around the face, upper arms, neck, breasts, and abdomen.
Another option is a tummy tuck, which is particularly ideal for women who have lost weight after childbirth. A tummy tuck, or abdominoplasty, is a surgical procedure that involves tightening the underlying abdominal muscles, and removing excess fat and skin from the area. If you have excess skin on more of your lower body than just your abdomen, then consider a body lift. A body lift can deal with excess skin of the thighs, hips, buttocks, and abdomen.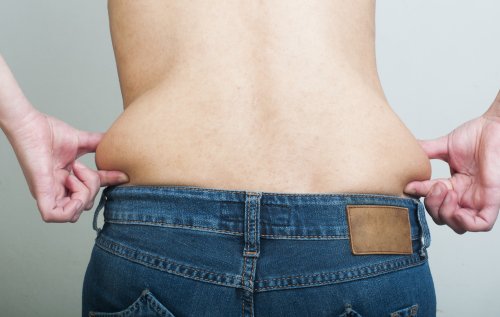 Are you frustrated by a persistent stomach pooch that won't respond to your diet and exercise efforts? This common complaint can be addressed with a tummy tuck, but some patients don't require this full cosmetic surgery procedure. For these patients, a mini tummy tuck may be more appropriate. If you're considering a mini tummy tuck in Manhattan , here is what you need to know.
Unlike tummy tucks, which involved the entire abdomen, mini tummy tucks only involve the part of the stomach between the belly button and the pubic bone. This cosmetic surgery procedure is often recommended for patients whose excess skin and fatty tissue are isolated to this region. The recovery time for mini tummy tucks is usually faster than the complete procedure, with some patients recovering in just one week.
To be an ideal candidate for a mini tummy tuck, you should be at a stable weight and not be planning any pregnancies. As with all cosmetic surgery procedures, you should be a non-smoker and not have any medical conditions that could interfere with recovery.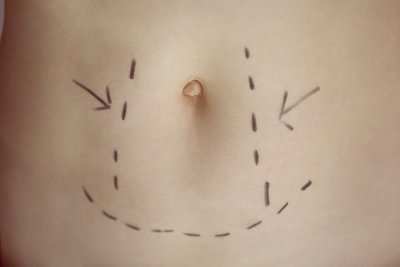 If you have heard talk about SmartLipo serving Manhattan, you may be wondering what benefits you could achieve from this treatment. Also referred to as laser lipolysis, the SmartLipo procedure is a form of cosmetic surgery that provides a breakthrough in fat reduction technology.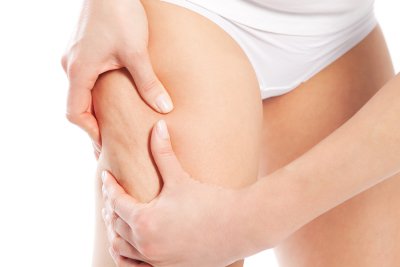 SmartLipo Technology
Laser lipolysis utilizes fiber-optic lasers to create heat at different wavelengths which can eliminate areas of body fat through a minimally invasive procedure. While this treatment can result in minor pain and bruising, complications are uncommon and most patients lose significant amounts of fat with the added benefit of tightened skin.
Benefits of SmartLipo
While traditional liposuction is excellent for removing unwanted fat in problem areas of the body, it can have the drawback of sagging and loose skin in the area of treatment. A significant benefit of SmartLipo is that this laser treatment not only melts fat but also promotes protein collagen production in the treatment area, causing the skin to become more taught than it would with liposuction technology alone. SmartLipo treatments are performed as an outpatient treatment and have quick recovery times.
SmartLipo or Liposuction?
Both of these procedures are considered to be safe and effective measures for the removal of small areas of body fat. Liposuction can have side effects that include pockets of loose skin and asymmetry, but in combination with SmartLipo, better overall results can be achieved. Surgical outcomes of SmartLipo are more predictable than those of liposuction, and this procedure also has a lower risk of common complications associated with traditional lipoplasty.
SmartLipo Procedure
This minimally invasive surgery is performed through small incisions that are able to heal quickly post-procedure and have a low risk of bleeding and infection. Many patients can resume their normal activities just a few days after their surgery provided they avoid strenuous activity and heavy lifting. Combined with exercise and a healthy diet, patients can expect to have long-lasting results from SmartLipo.

From laser lipo in Manhattan to traditional liposuction, you have many options for permanent fat removal. Liposuction is a cosmetic surgery designed to remove stubborn pockets of fat. If you have tried diet and exercise and still cannot get rid of excess fat on your abdomen, hips and thighs, arms, buttocks, chest, or back, ask your physician what kind of liposuction may be right for you. Read on to learn more about the different types of liposuction, including traditional liposuction, laser liposuction, and ultrasound liposuction.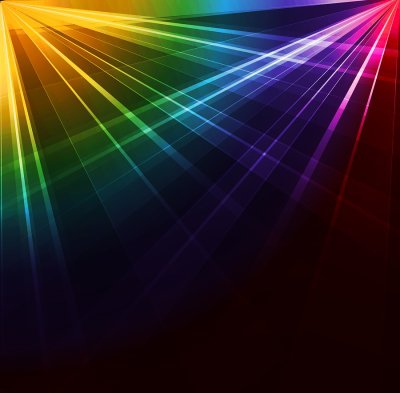 Traditional Liposuction
Unlike laser liposuction, traditional liposuction relies on plastic tubes called cannulas to eliminate stubborn fat from targeted areas. Today, liposuction requires less recovery time and is more effective than ever before. With this cosmetic surgery, you can achieve a smoother shape and more ideal contour. Liposuction is performed by making a small incision in the affected area. Next, fat deposits are suctioned out through cannulas. Each case is different, but liposuction may only require local anesthesia.
Laser Liposuction
Also known as laser lipo, laser liposuction uses a laser to more precisely target fat cells. SmartLipo represents the newest development in modern liposuction technology. Because laser lipo eliminates only fat cells and does not damage surrounding healthy tissue, patients can expect a much shorter recovery time that involves substantially less discomfort. With laser lipo, low-energy waves liquefy targeted areas of fat, which is then removed through a tiny cannula.
Ultrasound Liposuction
Ultrasound liposuction is also ideal for men and women who are interested in body contouring and permanent fat reduction. Instead of using a laser to eliminate fat, ultrasound liposuction liquefies fat with ultrasound. Like laser lipo, ultrasound liposuction is a relatively new technology designed to make stubborn fat pockets easier to target and remove. In cosmetic surgery, ultrasound liposuction is ideal for removing fat from the sides, back, and upper abdomen. To find out what kind of liposuction is best for your particular needs and goals, consult directly with your plastic surgeon.

If you want to tighten your stomach muscles and remove excess abdominal skin, then a tummy tuck could be the right plastic surgery procedure for you. However, not all tummy tucks are the same. It's important to work closely with your surgeon to decide which procedure is the best fit for your treatment goals. If you're planning to have a tummy tuck in Manhattan , here is a look at some of your surgical options.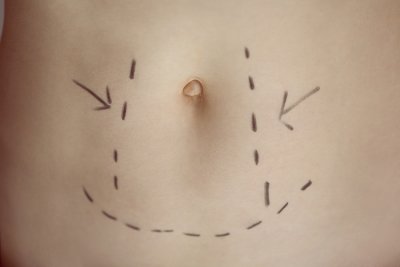 Traditional Tummy Tuck
A traditional tummy tuck is the most common form of the procedure. In this plastic surgery, the muscles are tightened and skin is removed above and below the belly button, all the way to the bikini line. This produces the tightest results, but also leaves behind two scars: one at the bikini line and one at the belly button.
Mini Tummy Tuck
If your problem area is only below your belly button, then you could be a candidate for a mini tummy tuck. This procedure only targets the area of the abdomen below the belly button down to the bikini line. Some patients having a mini tummy tuck only need excess skin removed, but it is also possible for your surgeon to tighten the lower abdominal muscles during this procedure. If you're concerned about tummy tuck costs, this procedure could be ideal, as it is less expensive than a traditional tummy tuck. With a mini tummy tuck, there is only one scar along the bikini line.
Circumferential Tummy Tuck
Circumferential tummy tucks are also known as lower body lifts. During this procedure, excess skin is removed from the back as well as the stomach, and the muscles are tightened as needed. This kind of tummy tuck is usually reserved for patients who have had a significant weight loss and have a large amount of excess skin.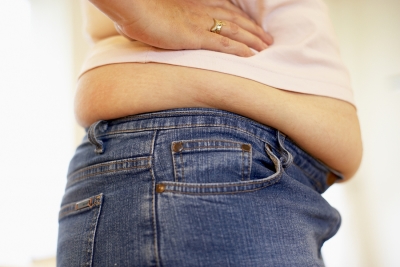 The tummy-tuck procedure helps you perfect your physique and target areas of sagging skin that might affect your self-esteem. Keep reading to learn the difference between the mini and full tummy tucks so you can decide which option is right for you: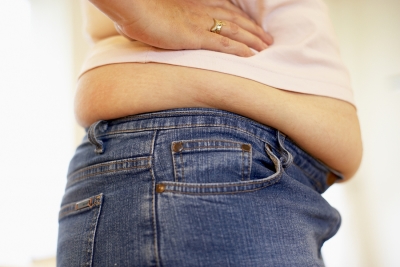 Talk to Your Doctor About a Tummy Tuck
Before you can decide which procedure is right for you, you should schedule an appointment with a plastic surgeon so you can learn more about tummy tucks in Manhattan. Talk to the doctor about your concerns with your body and he or she will explain more about the procedure. A tummy tuck focuses on the abdominal area to get rid of extra skin and fatty tissue that is keeping you from reaching your ideal physique. The tummy tuck is designed to tighten the muscles on top of your belly button. You should also talk to your doctor about any health problems that you might have.
Think About a Mini Tummy Tuck
A regular tummy tuck targets the whole abdomen. If you opt for a mini tummy tuck, though, the plastic surgeon will only target the area that rests between the navel and the pubic bone. If your trouble areas are beneath your belly button, the mini tummy tuck in Manhattan might be the best option for you. The mini tummy tuck focuses on tightening the muscles that are in between the belly button and the pubic bone. If your weight tends to fluctuate a lot or you are planning to get pregnant in the future, though, your doctor might not recommend this procedure.
Be Prepared for the Procedure

If you are opting for the full tummy tuck, the procedure will take anywhere from 2 to 4 hours, depending on the amount of tissue to be removed. If you choose to go with a mini tummy tuck, though, the procedure usually only lasts between 1 and 2 hours and can often be performed under local anesthesia. Most patients need about 4-6 weeks to completely recover from a full tummy tuck. Mini tummy tucks usually only take about 1-3 weeks for recovery time.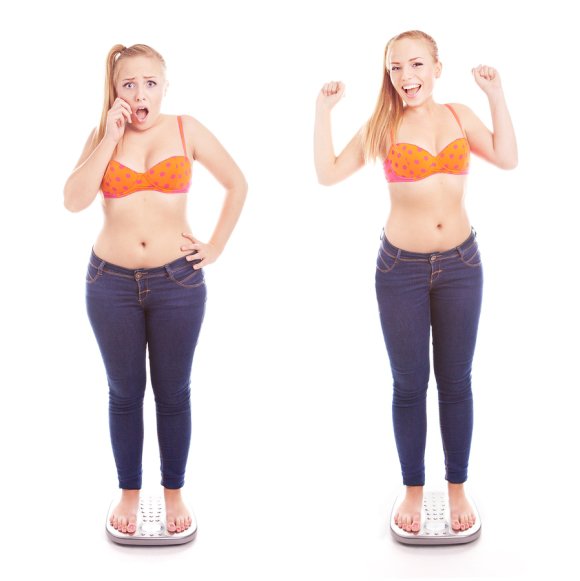 The fat that resides around the abdominal area is often the most resistant to diet and exercise. That is why even physically fit men and women might seek a tummy tuck in Manhattan. This type of cosmetic surgery can both remove stubborn fatty deposits and offer skin tightening benefits. However, for individuals with only minimal cosmetic needs, a mini tummy tuck might be an ideal treatment alternative to traditional abdominoplasty.
A mini tummy tuck typically targets unwanted fat and skin laxity in the lower abdominal region. This plastic surgery option lessens the risk of postoperative scarring, as its minimally invasive nature requires a smaller incision. Patients can still enjoy a flatter and firmer postoperative physique, and they may also have little to no visible side effects of their treatment. Because a mini tummy tuck demands a smaller incision, it also results in less trauma to surrounding tissues. For this reason, individuals who undergo this type of cosmetic surgery often recover more quickly than those who undergo more extensive plastic surgery procedures.