If you attend a gynecomastia consultation in Manhattan, NY, your doctor might determine that medications are most likely to blame for the enlargement of your breast tissue. Before you consider having gynecomastia surgery, you might consider asking your medical provider if you should adjust your medication regimen. Hormones are often to blame for gynecomastia, although cardiovascular drugs such as ACE inhibitors and calcium channel blockers can also result in this condition.
Other classes of medications that can result in gynecomastia include drugs that act upon the central nervous system. These CNS-acting drugs include antidepressants, benzodiazepines, first-generation antipsychotics, and phenothiazines. Medications that inhibit androgen synthesis and activity, including LH-RH agonists and antiandrogens for the treatment of prostate cancer are other possible causes of gynecomastia, among many others. When you visit a cosmetic surgeon, be sure to disclose your full medical history, including the drugs you may currently be taking or that you have taken in the past.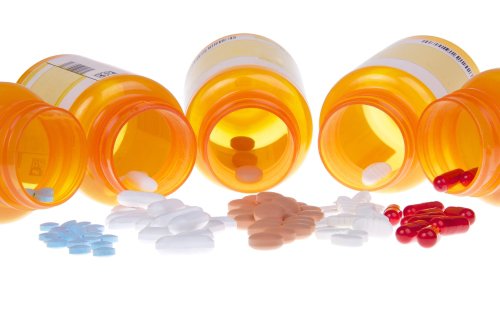 Gynecomastia can be psychologically devastating for men. It refers to the atypical enlargement of breast tissue in boys, adolescent males, and men. If you have this condition, consider arranging a gynecomastia consultation in Manhattan, NY. Knowing what to expect during your consultation can help you prepare for it and make the most of your time with the gynecomastia surgeon .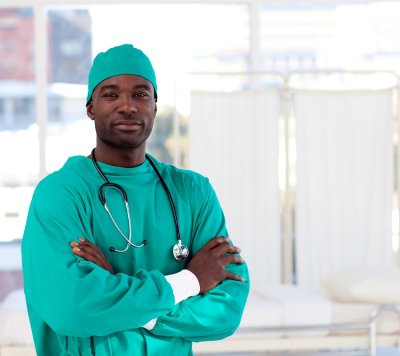 Providing Information
Just like other medical appointments, you can expect to spend the first portion of your consult providing important information about your health history. Your gynecomastia surgeon will need your health history to try to pinpoint the underlying cause of your condition and to make sure that the treatment options he or she recommends will be safe and effective for you. Disclose your other diagnoses and the medications or supplements you're taking. Let the surgeon know if you have a history of substance abuse, since recreational drugs can sometimes contribute to gynecomastia. Your surgeon will need to know when your gynecomastia first developed and to what extent it affects your daily life.
Undergoing Medical Exams
You can expect to undergo a physical exam during your consultation. The surgeon may ask to measure your breasts, examine the skin quality, and evaluate the placement of the nipples and areolas. You may also be asked to undergo medical testing, such as tests to check your endocrine function.
Discussing Treatment Options
After thoroughly evaluating your health, your gynecomastia surgeon will recommend treatment options that may be appropriate for you. During this portion of the consult, it's important that you ask any questions you have about your condition and its treatment. Patients should be fully informed before making a decision to move ahead with plastic surgery. Some questions you might want to ask may involve the extent of the plastic surgeon's experience with gynecomastia surgery and the likelihood of your condition resolving on its own as time passes. If you are considering undergoing breast reduction surgery, be sure to ask how you should prepare for the procedure, what you can expect during it, and how you can facilitate a safe recovery.

From laser lipo in Manhattan to traditional liposuction, you have many options for permanent fat removal. Liposuction is a cosmetic surgery designed to remove stubborn pockets of fat. If you have tried diet and exercise and still cannot get rid of excess fat on your abdomen, hips and thighs, arms, buttocks, chest, or back, ask your physician what kind of liposuction may be right for you. Read on to learn more about the different types of liposuction, including traditional liposuction, laser liposuction, and ultrasound liposuction.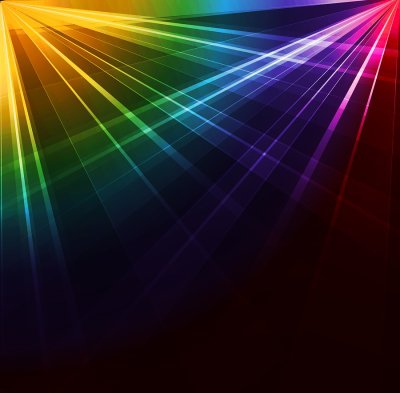 Traditional Liposuction
Unlike laser liposuction, traditional liposuction relies on plastic tubes called cannulas to eliminate stubborn fat from targeted areas. Today, liposuction requires less recovery time and is more effective than ever before. With this cosmetic surgery, you can achieve a smoother shape and more ideal contour. Liposuction is performed by making a small incision in the affected area. Next, fat deposits are suctioned out through cannulas. Each case is different, but liposuction may only require local anesthesia.
Laser Liposuction
Also known as laser lipo, laser liposuction uses a laser to more precisely target fat cells. SmartLipo represents the newest development in modern liposuction technology. Because laser lipo eliminates only fat cells and does not damage surrounding healthy tissue, patients can expect a much shorter recovery time that involves substantially less discomfort. With laser lipo, low-energy waves liquefy targeted areas of fat, which is then removed through a tiny cannula.
Ultrasound Liposuction
Ultrasound liposuction is also ideal for men and women who are interested in body contouring and permanent fat reduction. Instead of using a laser to eliminate fat, ultrasound liposuction liquefies fat with ultrasound. Like laser lipo, ultrasound liposuction is a relatively new technology designed to make stubborn fat pockets easier to target and remove. In cosmetic surgery, ultrasound liposuction is ideal for removing fat from the sides, back, and upper abdomen. To find out what kind of liposuction is best for your particular needs and goals, consult directly with your plastic surgeon.

Breast augmentations are not the only procedures cosmetic surgeons in Manhattan offer to change the size and shape of breasts. While augmentation is the right choice for women who want larger breasts, it is not necessarily the best choice for women who want firmer or perkier breasts without changing the size.
A breast lift, also known as a mastopexy, is very popular for women after going through pregnancy, experiencing breastfeeding, or losing significant amounts of weight. The breasts lose elasticity, resulting in sagging skin that lacks firmness. Plastic surgeons can perform breast lifts to remove excess skin and reshape and reposition breast tissue to create a fuller, firmer, and higher chest. Contact a plastic surgeon to learn more about breast lifts and if you should consider this procedure!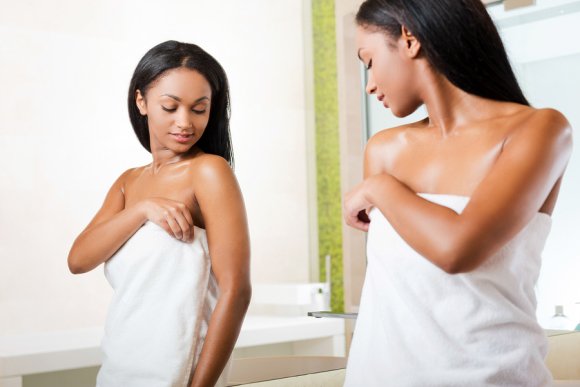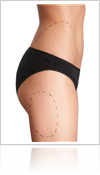 What do face lifts, breast lifts , and tummy tucks have in common? All of these are body contouring procedures that your Manhattan plastic surgeon can perform! Body contouring is a great way to get rid of excess fat and skin to create a leaner and more attractive shape. Prepare by asking your surgeon these questions: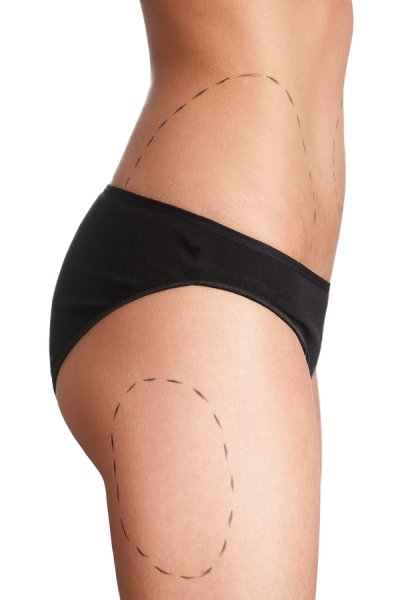 What is Body Contouring?
Your plastic surgeon should be able to explain the body contouring process and how you can benefit from it. During the procedure, your plastic surgeon will carefully cut away excess skin and fat from targeted areas of the body. The surgeon will then reshape the remaining skin to create a smoother, fitter, and more attractive body.
Am I a Good Candidate for This Procedure?
Body contouring can help many different patients get the bodies they want! This procedure is typically popular for people who have lost significant amounts of weight. That is because rapid weight loss can leave loose and sagging skin that makes it difficult to show off your new figure. Your plastic surgeon can help you determine if you are the right type of candidate for this procedure.
Where Can Body Contouring be Performed?
Unlike other procedures that focus on a specific body part, body contouring can be performed on many different parts of the body! Your plastic surgeon will explain where body contouring will work; including the stomach, breasts, arms, legs, and face. Talk to your plastic surgeon about your specific wants to determine if the procedure is a good choice.
What Kind of Results Can I Expect?
It is always important to have realistic expectations when undergoing any type of plastic surgery. Talking to your plastic surgeon will help you find out what you can expect from the procedure and how your body will look once it is done healing. You can also ask to see before and after pictures to give you a better idea of how body contouring works for different parts of the body.

Visiting a plastic surgeon in Manhattan can help you determine if the ThermiRF System can help you! This cosmetic treatment has many uses, making it a popular choice among patients of all ages and body types. If you think ThermiRF can help you, read on to take a closer look at some of the benefits it offers.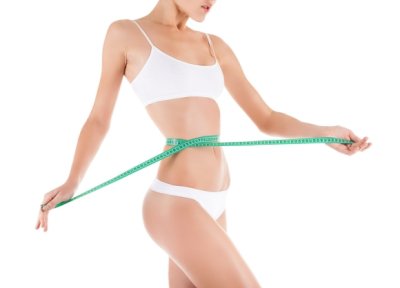 Helping You Slim Down
Do you have stubborn areas of fat that do not seem to go away no matter how good your diet is or how often you work out? Even a healthy lifestyle can still leave fat around your stomach, hips, and thighs. Instead of living with your trouble areas or turning to an invasive procedure such as liposuction, you can get rid of small areas of fat with help from the ThermiRF System. This treatment can melt fat to give you a fitter appearance!
Giving You Tighter Skin
If you have lost a significant amount of weight or gone through pregnancy, you are probably familiar with loose and sagging skin. When the body experiences such drastic changes, it can be difficult for the skin to keep its elasticity. This results in sagging skin that can be uncomfortable and take away from your confidence. The ThermiRF System can be used to stimulate collagen production and give the skin more elasticity for tighter and more toned skin!
Smoothing Out Wrinkles
By stimulating collagen production, the ThermiRF System can also help you say goodbye to fine lines and wrinkles. These marks typically appear on the face as we get older, but can appear sooner as a result of sun exposure, smoking, and other habits. If you want to get rid of your wrinkles, your plastic surgeon can perform the ThermiRF treatment to target facial muscles that cause wrinkles and smooth out skin for a younger appearance.
Keeping You Cool
Excessive sweating can take a toll on your confidence and ruin your favorite clothing. Luckily, plastic surgeons often use the ThermiRF System for nerve ablation that can help patients dealing with excessive sweating! Scheduling an appointment with a plastic surgeon is the best way to find out if the ThermiRF System can help you.

Liposuction is not the only cosmetic procedure that can get rid of stubborn, unwanted fat—a tummy tuck in Manhattan can also help you become more confident in your appearance! This procedure removes excess skin to create a smoother, tighter, and more toned-looking stomach. These signs can help you decide if a tummy tuck is right for you.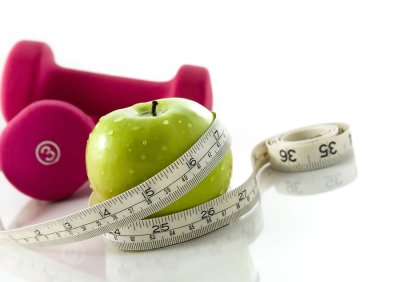 You Have Excess Abdominal Fat
If you are unhappy with excess fat around your stomach, a cosmetic surgeon might recommend a tummy tuck to remove this fat. Tummy tuck patients may have this excess fat for a variety of reasons, including aging, recent weight loss, pregnancy, or experience with another type of surgery. Getting a tummy tuck can remove the excess fat to give you a tighter, smoother, and more attractive stomach.
You Eat Right and Exercise Regularly
Tummy tucks remove excess fat, but that does not mean they are right for everyone interested in losing weight. Ideal candidates for tummy tucks are people who have a healthy diet and exercise regularly but still have stubborn stomach fat that will not seem to go away. If you have been working hard to lose weight or keep your body in good shape but are struggling with abdominal fat, a tummy tuck might be the right cosmetic surgery procedure for you.
You are in Good Health
It is always important for patients to be in good health before undergoing surgery. The healthier you are, the easier it is for your body to handle surgery and start recovering as quickly and efficiently as possible when surgery is over. If you are not currently in good health, you can take time to work on improving your health before visiting a cosmetic surgeon.
You Know What to Expect
The best patients will have the right expectations for a tummy tuck procedure. This cosmetic procedure is not a form of weight-loss surgery, though it can remove significant amounts of fat and excess skin. You should have realistic expectations before going into the procedure. Talking to a cosmetic surgeon can help you understand the procedure and what to expect!

Before you get a tummy tuck in Manhattan , it is important to have a basic understanding of the procedure and its terminology. Use this guide to increase your tummy tuck vocabulary so you are ready for the procedure and the results it can bring:
Abdominoplasty is the surgical term for the tummy-tuck procedure. General anesthesia refers to the drugs used to keep a patient unconscious throughout the surgery. Sutures are the stitches that the surgeon will use to close the incision once the surgery is complete. Liposuction is a different plastic surgery procedure that sucks extra fat out of a certain part of the body. It can be used with a tummy tuck to offer the best results.
If you are unhappy with the look of your stomach, you should schedule a consultation with a plastic surgeon to find out if a tummy tuck can help. Working with the right surgeon gives you the chance to target your trouble areas and get the results that you want.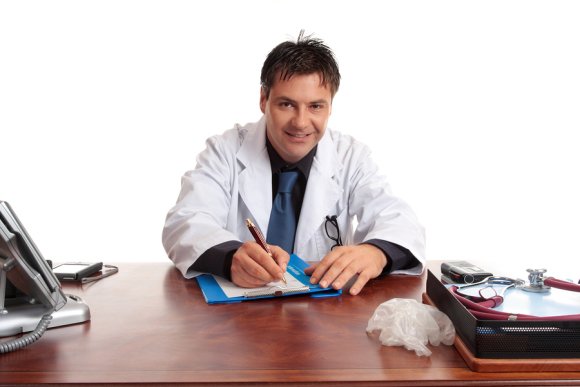 The tummy tuck procedure can remove excess belly fat that is keeping you from enjoying a tight, flat stomach. If you are thinking about getting a tummy tuck in Manhattan , it is important to fully understand the procedure and the results it can bring. Keep reading to find out if this kind of plastic surgery can help you get rid of your trouble areas: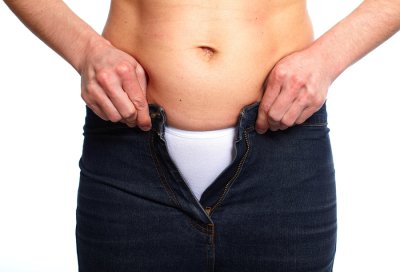 Before the Surgery
As with any other plastic surgery procedure, you will need to schedule a consultation with the surgeon so you can learn more about the surgery and what to expect from it. During this consultation, the doctor will talk to you about the surgery and ask you about your expectations from the procedure. The cosmetic surgeon will also determine if you are a good candidate for a procedure. The ideal patients have maintained a healthy diet and exercise program and cannot lose the extra weight. Other candidates might have extra skin due to aging, pregnancy, or another surgery. Patients should also be in good overall health.
During the Surgery
Patients get general anesthesia to ensure that they are asleep throughout the procedure. The surgeon begins the tummy tuck by making an incision in the affected area . He will then take out the excess fat and skin located between the bellybutton and the pubic bone. The surgeon also tightens the area over the abdominal muscles. A tummy tuck can take between 2 and 4 hours (depending on the amount of tissue to be removed) and leaves you with a minimal scar.
After the Surgery
Recovery time after the surgery is different for everyone. Most patients usually need about 4-6 weeks to fully recover from the surgery but you will start walking immediately after surgery to decrease your risk for blood clots. You might have some slight pain or swelling, but your plastic surgeon should give you pain medication that can help during the healing process. If you are interested in the results you can get from a tummy tuck, you should set up a consultation with your cosmetic surgeon.

Male breasts can be alarming for those who experience this condition. However, it may be more common than many men realize. The development of male breasts, also known as gynecomastia, affects approximately half of all adult men. If you suffer from gynecomastia in Manhattan, help is available. A consultation with a plastic surgery specialist can be the first step toward having the appearance you desire.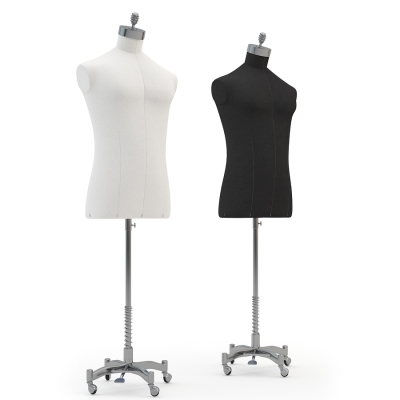 What Triggers Gynecomastia
Gynecomastia does not have a singular cause, so if you experience this problem, it is important to find out the reasons behind it. When females go through puberty, they typically experience an increase in estrogen production. Estrogen is a hormone that facilitates the development of the female reproductive system. Men with excessively high levels of estrogen may develop breasts as well. This condition may also arise independently of abnormal hormonal fluctuations. The intake of certain drugs, medications, and alcohol may trigger the onset of gynecomastia.
How Gynecomastia Treatment Works
Before undergoing gynecomastia treatment, your cosmetic surgery specialist may advise that you first make lifestyle changes that could reduce the appearance of male breasts. If the cessation of alcohol use or other known gynecomastia triggers does not produce a desired outcome, plastic surgery may be the next option. Gynecomastia treatment typically involves the removal of fatty deposits that cause prominent male breasts. A plastic surgeon might also decide to remove glands surrounding the breasts that may be contributing to this condition.
Why You Should Consider Gynecomastia Treatment
Gynecomastia can be an upsetting condition. Well-fitting male attire may be difficult to find. In some cases, clothing may even emphasize gynecomastia. As a result, this issue may be challenging to disguise in professional and social environments. Dissatisfaction with your appearance can impact your confidence and demeanor around coworkers, friends, and family members. This physical condition can also affect relationships of an intimate nature. With gynecomastia treatment, you can enjoy a physique that invokes confidence and satisfaction with your appearance. Under most circumstances, gynecomastia treatment produces subtle scar tissue that is virtually undetectable to others, leaving you only with an enhanced look and improved outlook.