If you want have unwanted fat in some areas of your body by wish your buttocks were shapelier, then a Brazilian butt lift could be right for you. This fat-transfer procedure helps patients achieve a curvier appearance while trimming less desirable areas of weight. To determine if you are a good candidate for this procedure, schedule a consultation with a specialist in cosmetic surgery in New York City. Here are some of the factors he or she will consider.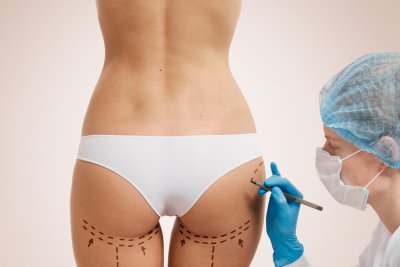 Availability of Fat
A Brazilian butt lift cannot be performed on patients who do not have an adequate amount of fat elsewhere on their bodies to be transferred. One of the reasons Brazilian butt lifts are considered so safe for patients is that surgeons reduce the risk of infection by using patients' own fat. Ideally, fat should be available on the stomach, thighs, and back. Generally, patients should be at least a size six in clothing to be considered for the procedure, but cosmetic surgeons evaluate each patient individually.
Tightness of Skin
For a Brazilian butt lift to be successful, the skin around the buttocks needs to be relatively tight. Sagging skin won't respond to the augmentation, as the fat transfer won't stop the skin from sagging. If you have sagging skin, a traditional butt lift, in which excess skin is removed, may be a more appropriate procedure. Your cosmetic surgeon will help you choose the right option for you.
Commitment to Recovery
Patients are typically extremely pleased with the results of their Brazilian butt lifts, but to get the best results, patients have to commit to the aftercare plan. Doctors recommend avoiding putting any weight on the buttocks for the first two weeks after surgery and only sitting on soft cushions for the first six weeks. If you must sit during the first two weeks, it should be on a very soft cushion for a limited amount of time. Patients can return to work within seven to 10 days and must wear a compression body garment to control swelling for six to eight weeks.

If you are unsatisfied with the look or feel of your breasts, a breast lift in Manhattan may be able to give you the results you desire. Also referred to as a mastopexy procedure, a breast lift might be right for you if your breasts lack firmness, if they are sagging or pendulous, or if the nipples and areolas are positioned low or point downward.
A breast lift can be performed at any age, but it is recommended only after breast development is complete. Women commonly choose to have a mastopexy after pregnancy and breastfeeding or after significant weight loss. A breast lift can improve the shape, firmness, and position of your breasts.
EBS Plastic Surgery offers unparalleled cosmetic and reconstructive services such as laser liposuction, Brazilian butt lift, and breast augmentation. To learn more about how Dr. Singer can help you get the results you want, visit our website to see our full list of available procedures.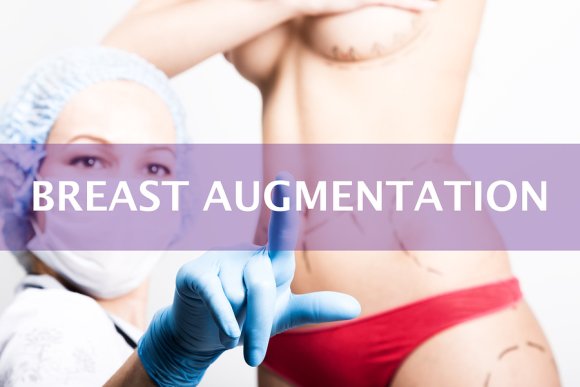 Male breasts, also known as gynecomastia, can make it difficult for men to be confident with their appearance. Undergoing gynecomastia surgery in Manhattan can be an effective way to deal with this uncomfortable and embarrassing condition.
Meeting with a plastic surgeon will allow you to learn more about gynecomastia as well as the surgical procedure used to treat it. Your plastic surgeon will describe each step of the process as well as what to expect following the procedure. It is important to be aware of possible side effect so you can fully prepare for the recovery process. Some of the most common side effects associated with gynecomastia surgery include burning sensations in the chest, swelling around the chest, and bruising. These potential side effects are common with many different types of surgery and are often looked at as normal parts of the recovery process. If you are interested in learning more, schedule an appointment with a cosmetic surgeon as soon as possible.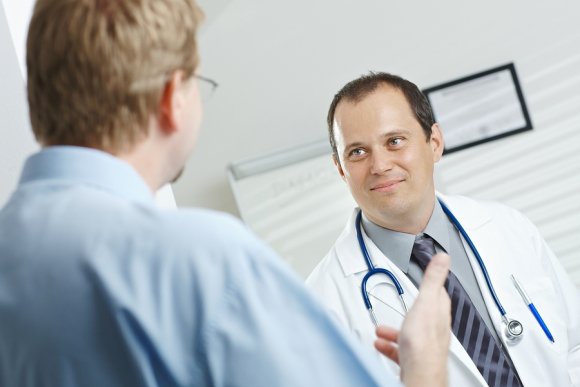 Breast reduction surgery may eliminate a number of problems unique to women with larger breasts—including irritation of the skin beneath the breasts, chronic back pain, or trouble finding clothes that fit properly. Not only does surgery reduce the size of the breasts, but it can reshape the breasts for more ideal body proportions and a natural lift. Before you consult a New York City plastic surgeon about breast reduction, read through these important facts about this procedure.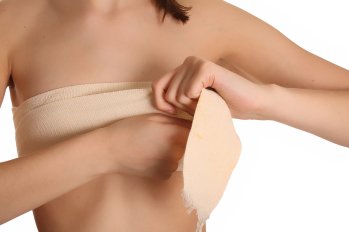 Ideal breast reduction patients
Women who might consider breast reduction may have regular discomfort from breasts that are too large or out of proportion with their figures. Patients should be physically healthy non-smokers with realistic expectations about the outcome of the procedure. Surgery can reshape and reduce the size of the breasts, but a full lift and perkiness is not a typical outcome. Still, many women report an improved self-image and increased comfort following their surgeries.
Pre-surgical planning steps
Before breast reduction surgery, patients will need to discuss their complete health history and current health with a plastic surgeon. During your surgical consultation, your physician may also take detailed measurements and before-photos for your records. Women should prepare to discuss their specific expectations for surgery with the doctor, as it is important for physicians and their patients to maintain consistent expectations for surgery.
Typical recovery timelines
Just like with breast augmentation procedures, breast reduction requires the use of elastic bandages and support bras to keep swelling down through the healing process. It may take several weeks for the breasts to heal and be completely free of swelling, so patients might need to reduce physical activity and regular exercise for a significant period. Follow-up care will be integral to the recovery process; patients can expect to see their surgeons several times following surgery with an initial follow-up about one week after the reduction procedure.
Now that you have a little more information about what's involved in breast reduction, you can begin your search for a board-certified physician in the NYC area. Choosing a surgeon you are comfortable with will ensure the best results for your procedure.