After achieving significant weight loss, you may notice that you have excessive amounts of sagging skin. There are cosmetic surgery options available in Manhattan, NY, to help you overcome this problem. One option is ThermiTight. ThermiTight is a nonsurgical option that involves the application of radiofrequency energy to the tissues beneath the skin. This stimulates the tissues to produce collagen , which tightens the skin and produces a smoother, sleek silhouette. ThermiTight is ideal for sagging skin around the face, upper arms, neck, breasts, and abdomen.
Another option is a tummy tuck, which is particularly ideal for women who have lost weight after childbirth. A tummy tuck, or abdominoplasty, is a surgical procedure that involves tightening the underlying abdominal muscles, and removing excess fat and skin from the area. If you have excess skin on more of your lower body than just your abdomen, then consider a body lift. A body lift can deal with excess skin of the thighs, hips, buttocks, and abdomen.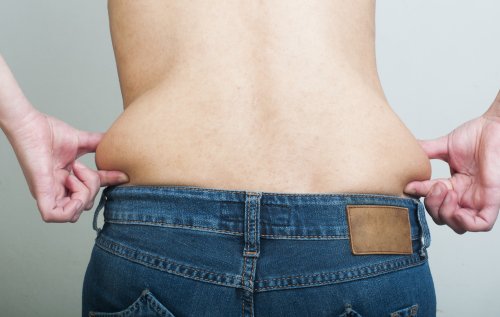 If you attend a gynecomastia consultation in Manhattan, NY, your doctor might determine that medications are most likely to blame for the enlargement of your breast tissue. Before you consider having gynecomastia surgery, you might consider asking your medical provider if you should adjust your medication regimen. Hormones are often to blame for gynecomastia, although cardiovascular drugs such as ACE inhibitors and calcium channel blockers can also result in this condition.
Other classes of medications that can result in gynecomastia include drugs that act upon the central nervous system. These CNS-acting drugs include antidepressants, benzodiazepines, first-generation antipsychotics, and phenothiazines. Medications that inhibit androgen synthesis and activity, including LH-RH agonists and antiandrogens for the treatment of prostate cancer are other possible causes of gynecomastia, among many others. When you visit a cosmetic surgeon, be sure to disclose your full medical history, including the drugs you may currently be taking or that you have taken in the past.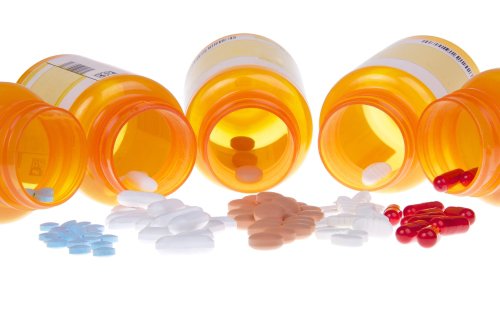 Gynecomastia can be psychologically devastating for men. It refers to the atypical enlargement of breast tissue in boys, adolescent males, and men. If you have this condition, consider arranging a gynecomastia consultation in Manhattan, NY. Knowing what to expect during your consultation can help you prepare for it and make the most of your time with the gynecomastia surgeon .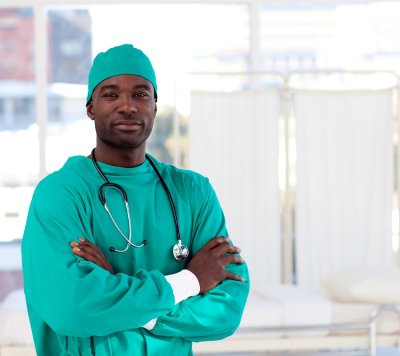 Providing Information
Just like other medical appointments, you can expect to spend the first portion of your consult providing important information about your health history. Your gynecomastia surgeon will need your health history to try to pinpoint the underlying cause of your condition and to make sure that the treatment options he or she recommends will be safe and effective for you. Disclose your other diagnoses and the medications or supplements you're taking. Let the surgeon know if you have a history of substance abuse, since recreational drugs can sometimes contribute to gynecomastia. Your surgeon will need to know when your gynecomastia first developed and to what extent it affects your daily life.
Undergoing Medical Exams
You can expect to undergo a physical exam during your consultation. The surgeon may ask to measure your breasts, examine the skin quality, and evaluate the placement of the nipples and areolas. You may also be asked to undergo medical testing, such as tests to check your endocrine function.
Discussing Treatment Options
After thoroughly evaluating your health, your gynecomastia surgeon will recommend treatment options that may be appropriate for you. During this portion of the consult, it's important that you ask any questions you have about your condition and its treatment. Patients should be fully informed before making a decision to move ahead with plastic surgery. Some questions you might want to ask may involve the extent of the plastic surgeon's experience with gynecomastia surgery and the likelihood of your condition resolving on its own as time passes. If you are considering undergoing breast reduction surgery, be sure to ask how you should prepare for the procedure, what you can expect during it, and how you can facilitate a safe recovery.

Sagging skin can be a frustrating side effect of aging and of major weight loss. Fortunately, a body lift—a cosmetic surgery procedure in which excess skin is removed and the remaining skin tightened—can be effective in addressing sagging permanently. Body lift surgery eliminates the need for individual procedures, like a tummy tuck, that address skin sagging in a piecemeal fashion for patients who have full-body concerns that they want to address in a single procedure. If you're planning a body lift surgery in New York City , proper preparation will help you have a smooth recovery.
During your cosmetic surgery consultation, your doctor will review the entire procedure with you and give you preparation instructions. Be sure to have any lab work requested by your surgeon done well in advanced of your body lift to avoid delays. You will need help at home for the first few days of your recovery, so prepare to have someone there. Most patients also need four to six week off from work, so arrange your schedule accordingly.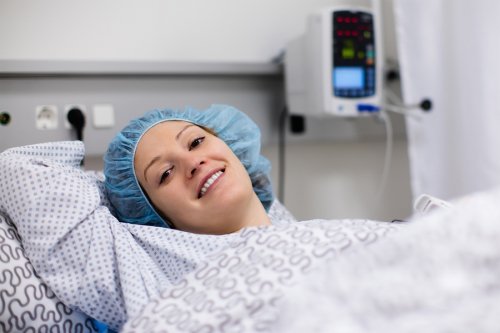 Gynecomastia, or the enlargement of breast tissue is men, is more common than many people believe, but that doesn't make it any less distressing when it occurs. It frequently happens during puberty, but it also common in men over the age of 50. Fortunately, gynecomastia treatment in Manhattan is available, including surgery to remove enlarged tissue. If you're over 50 and suffering from gynecomastia, here is a look at some of the potential causes.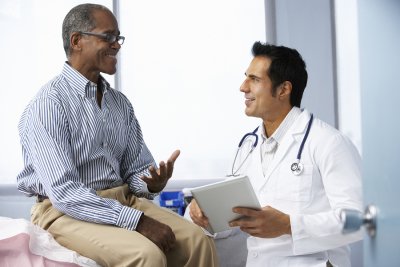 Hormonal Changes
Hormonal changes are at the root of many cases of gynecomastia. For men over 50, decreases in testosterone levels create an imbalance between testosterone and estrogen that encourages breast tissue to grow. Obesity can also contribute to this imbalance. Men with excess body weight have a higher level of an enzyme called aromatase, which converts testosterone into estrogen, prompting the growth of breast tissue. Note that weight alone doesn't cause gynecomastia. Breast enlargement in men that is strictly the result of weight gain is called pseudogynecomastia and can be resolved through weight loss and liposuction. Other conditions that can cause hormone-related gynecomastia are hyperthyroidism, chronic kidney disease, chronic liver disease, and certain types of tumors.
Medications
Certain medications that men often take after age 50 increase the risk of gynecomastia. These include some common anti-anxiety, heart, and ulcer medications. Tricyclic antidepressants can also be to blame. Men who undergo hormonal therapy for prostate cancer have a higher risk of developing gynecomastia, as well as men who receive certain types of chemotherapy. Illicit drugs are also associated with gynecomastia, including methadone, heroin, amphetamines, marijuana, and anabolic steroids.
Alcoholism
Alcohol abuse can caused damage to the testes, which in turn compromises the body's ability to produce testosterone. Likewise, the phytoestrogens in alcohol also increase the level of estrogen in the body. These factors together imbalance the testosterone to estrogen ratio in the body and encourage the growth of breast tissue.

If you have heard talk about SmartLipo serving Manhattan, you may be wondering what benefits you could achieve from this treatment. Also referred to as laser lipolysis, the SmartLipo procedure is a form of cosmetic surgery that provides a breakthrough in fat reduction technology.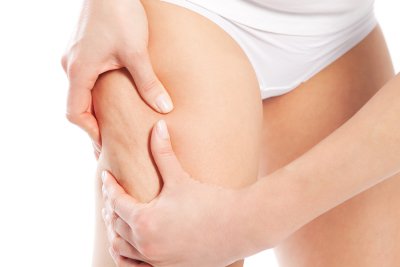 SmartLipo Technology
Laser lipolysis utilizes fiber-optic lasers to create heat at different wavelengths which can eliminate areas of body fat through a minimally invasive procedure. While this treatment can result in minor pain and bruising, complications are uncommon and most patients lose significant amounts of fat with the added benefit of tightened skin.
Benefits of SmartLipo
While traditional liposuction is excellent for removing unwanted fat in problem areas of the body, it can have the drawback of sagging and loose skin in the area of treatment. A significant benefit of SmartLipo is that this laser treatment not only melts fat but also promotes protein collagen production in the treatment area, causing the skin to become more taught than it would with liposuction technology alone. SmartLipo treatments are performed as an outpatient treatment and have quick recovery times.
SmartLipo or Liposuction?
Both of these procedures are considered to be safe and effective measures for the removal of small areas of body fat. Liposuction can have side effects that include pockets of loose skin and asymmetry, but in combination with SmartLipo, better overall results can be achieved. Surgical outcomes of SmartLipo are more predictable than those of liposuction, and this procedure also has a lower risk of common complications associated with traditional lipoplasty.
SmartLipo Procedure
This minimally invasive surgery is performed through small incisions that are able to heal quickly post-procedure and have a low risk of bleeding and infection. Many patients can resume their normal activities just a few days after their surgery provided they avoid strenuous activity and heavy lifting. Combined with exercise and a healthy diet, patients can expect to have long-lasting results from SmartLipo.

Are you wondering if gynecomastia surgery in Manhattan is right for you? Found in about half of all men, gynecomastia describes an enlargement of the breast tissue. This condition can affect men at any age, making it a common ailment found in teenagers, men in their 50s, and all ages in between.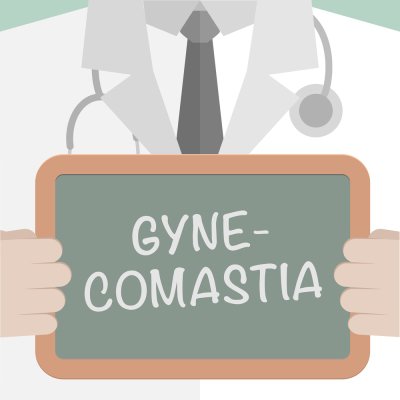 Candidates
Gynecomastia is not a serious medical problem, but it can have a significant impact on your self-esteem and mental health. This condition can sometimes resolve on its own, usually when the patient is overweight, through healthy diet and regular exercise. Gynecomastia surgery is ideal for men who do not smoke or use drugs, are healthy and at an ideal weight, and have stabilized breast development. For men who meet these criteria, they can expect to be treated with liposuction, excision, or both of these for their treatment.
Liposuction
For your outpatient gynecomastia surgery procedure, you will receive a local anesthetic. When gynecomastia is the result of excess fatty tissue, your plastic surgeon will use liposuction treatment to remove the fat. This procedure consists of inserting a thin, hollow, tube called a cannula into the breast tissue through several small incisions. Your surgeon will move the cannula in a back and forth motion to loosen and then vacuum out the fat.
Excision
For patients who have excess skin around the breast or glandular tissue that may cause the gynecomastia to reoccur after surgery, the plastic surgeon may use excision as part of the procedure. This technique can be used to remove extra skin and glandular breast tissue, as well as to reposition the nipple or reduce the areola to create a more natural appearance. In some cases, both liposuction and excision techniques will be required to provide optimal results for the patient.
Recovery
Side effects of gynecomastia treatment typically include bruising, swelling, and a burning sensation. By wearing an elastic support garment, these symptoms usually disappear over the course of three to six weeks.

Gynecomastia surgery in Manhattan is designed to improve the appearance of enlarged breast tissue in men. If you suffer from gynecomastia, you may feel understandably insecure about the appearance of your chest. When more conservative treatments do not work or you are bothered by your cosmetic appearance, your plastic surgeon may recommend gynecomastia surgery to improve your health and increase your confidence. Keep reading to learn about your surgery recovery, including the initial recovery, intermediate recovery, and final recovery.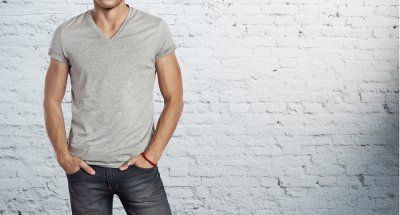 Initial Recovery
Immediately after gynecomastia surgery, you will go through the initial stages of recovery in your cosmetic surgery office. Gynecomastia surgery is a major procedure, and it is important to allow adequate time for your body to heal. In the recovery room, your surgeon will apply dressings or bandages to the breast area and around any incisions. A small tube may also be placed under your skin to act as a temporary drain for excess blood and fluid. Your surgeon will provide you with a more precise recovery timeline and schedule your first follow-up appointment.
Intermediate Recovery
After your surgeon ensures the gynecomastia surgery has gone as planned, you will be permitted to have a loved one drive you home. You will be provided with instructions on how to change your dressings or bandages. You may also be given a support garment to wear around your chest. This bandage can both ease selling and support your body contouring after the surgery. Your surgeon will also prescribe pain medications and anti-inflammatory drugs to ensure the healing process is as comfortable as possible.
Final Recovery
During the final stages of gynecomastia surgery recovery, you will have your dressings and stitches removed. When you visit your cosmetic surgery office, he or she will discuss your prognosis with you. Make sure to contact your surgeon ahead of time if you have experienced any side effects from your medications or have noticed weight gain. During your appointment, your physician will also advise you of when you can resume your normal daily activities and exercise.

Gynecomastia can be an embarrassing and worrisome problem. It refers to the enlargement of breast tissue in boys and men. Fortunately, there are options for gynecomastia treatment in Manhattan. Gynecomastia surgery involves breast reduction to restore the normal appearance of male breasts. This surgery is performed on an outpatient basis and typically requires a recovery period of three to six weeks.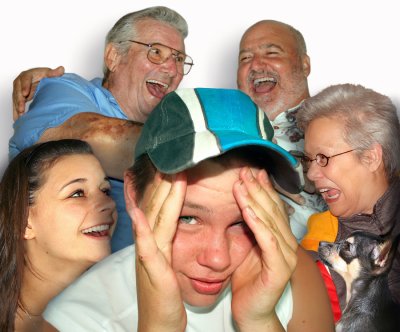 Signs and Symptoms
Gynecomastia may be apparent in one or both breasts. Men may notice a firm area of enlarged tissue in the area of the nipple. Many men do not experience any other symptoms. However, it is possible to have tenderness, pain, and swelling in the area. Some men may notice nipple discharge in one or both of the breasts.
Natural Hormonal Fluctuations
Gynecomastia is caused by abnormalities in a man's hormone levels . The male body produces both estrogen and testosterone. When the level of testosterone decreases or the level of estrogen increases, gynecomastia can result. Sometimes, these fluctuations in hormones are natural. Male infants may be born with gynecomastia because of the estrogen of their mothers. Gynecomastia can also develop during puberty. In these cases, it often resolves on its own within six months to two years. Among older adults, gynecomastia may develop because of the natural, gradual decline in testosterone production.
Medications
Natural changes of the body aren't always to blame for gynecomastia. Some men may develop it as a result of taking certain medications, including anti-androgens to treat prostate cancer and prostate enlargement. Other medications that may contribute to enlarged breast tissue include anti-anxiety medications, tricyclic antidepressants, anti-cancer drugs, heart medications, and ulcer medications. Anabolic steroids are another possible culprit.
Health Conditions
Various medical issues can affect a man's hormonal balance. These can include hypogonadism, hyperthyroidism, kidney failure, liver failure, and tumors. Starvation and malnutrition are other possible causes, since testosterone levels decline when the body doesn't receive the nutrients it needs.
Lifestyle Issues
Occasionally, gynecomastia may be linked to a man's lifestyle choices. The condition has been associated with the use of street drugs such as amphetamines, heroin, and marijuana. It may also develop among men who drink alcohol to excess or are on methadone.

Male breasts, also known as gynecomastia, can make it difficult for men to be confident with their appearance. Undergoing gynecomastia surgery in Manhattan can be an effective way to deal with this uncomfortable and embarrassing condition.
Meeting with a plastic surgeon will allow you to learn more about gynecomastia as well as the surgical procedure used to treat it. Your plastic surgeon will describe each step of the process as well as what to expect following the procedure. It is important to be aware of possible side effect so you can fully prepare for the recovery process. Some of the most common side effects associated with gynecomastia surgery include burning sensations in the chest, swelling around the chest, and bruising. These potential side effects are common with many different types of surgery and are often looked at as normal parts of the recovery process. If you are interested in learning more, schedule an appointment with a cosmetic surgeon as soon as possible.