Breast reduction surgery may eliminate a number of problems unique to women with larger breasts—including irritation of the skin beneath the breasts, chronic back pain, or trouble finding clothes that fit properly. Not only does surgery reduce the size of the breasts, but it can reshape the breasts for more ideal body proportions and a natural lift. Before you consult a New York City plastic surgeon about breast reduction, read through these important facts about this procedure.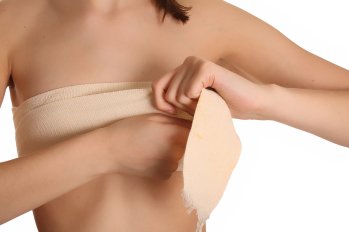 Ideal breast reduction patients
Women who might consider breast reduction may have regular discomfort from breasts that are too large or out of proportion with their figures. Patients should be physically healthy non-smokers with realistic expectations about the outcome of the procedure. Surgery can reshape and reduce the size of the breasts, but a full lift and perkiness is not a typical outcome. Still, many women report an improved self-image and increased comfort following their surgeries.
Pre-surgical planning steps
Before breast reduction surgery, patients will need to discuss their complete health history and current health with a plastic surgeon. During your surgical consultation, your physician may also take detailed measurements and before-photos for your records. Women should prepare to discuss their specific expectations for surgery with the doctor, as it is important for physicians and their patients to maintain consistent expectations for surgery.
Typical recovery timelines
Just like with breast augmentation procedures, breast reduction requires the use of elastic bandages and support bras to keep swelling down through the healing process. It may take several weeks for the breasts to heal and be completely free of swelling, so patients might need to reduce physical activity and regular exercise for a significant period. Follow-up care will be integral to the recovery process; patients can expect to see their surgeons several times following surgery with an initial follow-up about one week after the reduction procedure.
Now that you have a little more information about what's involved in breast reduction, you can begin your search for a board-certified physician in the NYC area. Choosing a surgeon you are comfortable with will ensure the best results for your procedure.

Gynecomastia is a condition that produces large breasts in men. As many as 40-60 percent of men suffer from this medical issue and need plastic surgery in order to restore a more masculine appearance.

Certain medical conditions, anabolic steroid and other drug use, alcohol, and marijuana can all cause this condition. If your plastic surgeon believes that you are a good candidate for treatment, he or she will first perform liposuction to get rid of the excess fat. The doctor will also remove the glandular tissues. Within two hours, you can get this procedure to change the shape of your body and restore your masculine physique.
As with any plastic surgery in Manhattan, it is important to find a doctor with whom you feel comfortable. This will help to ensure that you have the best experience with your cosmetic procedure. Spend some time finding the right surgeon to get the treatment you need and the results that you want.

Liposuction is one of the most common plastic surgeries performed in Manhattan because it provides a solution for a variety of issues. If you have some extra fat that refuses to go away, liposuction could give you the results you want. Use this guide to determine if this is the right kind of cosmetic surgery procedure to bring you a body with which you can feel more comfortable.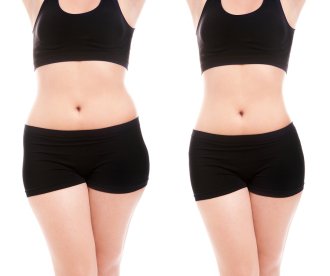 What It Targets
Liposuction is a procedure designed to shape the body by getting rid of excess fat pockets. If you cannot lose weight from your buttocks, hips, love handles, saddlebag area, thighs, calves, breasts, back, arms, or neck even with diet and exercise, this could be the right plastic surgery option for you. Talk to a doctor about your trouble areas to see if liposuction can help.
When to Get It
The best candidates for this procedure are those who have stubborn pockets of fat that negatively affect the silhouette of the body. These fat areas might make a person look disproportionate. Liposuction can also help patients get a better shape or more definition in certain parts of the body. Plastic surgeons prefer to perform this surgery on patients with good skin elasticity because they will get the best results.
How It Can Help
Once liposuction gets rid of these stubborn areas of fat, you will fit better into your clothes and look much smaller. Since the procedure only requires a small incision, you will not be left with big, noticeable scars. The surgeon will place you under gentle sedation. Since it is a quick and relatively simple procedure, you will not have to go through the risks of a longer, more extensive operation.
If you think liposuction might be the right option for you, you should start the search for a reputable plastic surgeon in New York City. Once you find a doctor that you can trust, you can learn more about the procedure and whether or not it will truly target your issues.

Thermitight has the potential to create a slimmer silhouette just by tightening the skin! Take a look at the amazing results from this patient: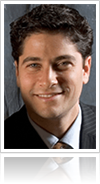 The decision to undergo plastic surgery is a very important one, and you should be able to completely trust your surgeon. Check out Dr. Singer's amazing reviews on Google+ to hear from former patients about their personal experiences!
"My experience with Dr.Singer has been nothing but outstanding!! His knowledge and professionalism guided me beyond my expectations. I was contemplating about having my upper eyelids done and after having a consult with Dr. Singer, I knew he was the plastic surgeon to use. The entire experience from start to finish was a pleasure. I absolutely LOVE my results and highly recommend him." -Former patient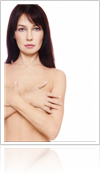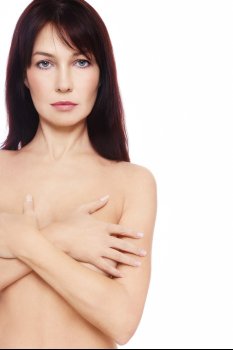 Environmental factors can play a large role in how your breasts age and whether you will need a breast lift later in life. Researchers have recently found that the number of pregnancies a woman has, how much her weight fluctuates, and whether she smokes or not can all affect the appearance of her chest.
While weight gain and smoking can prematurely age the chest, women who breastfeed their children actually maintain the appearance of their breasts. There are number of other contributing factors like, not wearing a properly fitted bra, neglecting to moisturize the area and excessive exercise (this is particularly true if your breasts are not fully supported during exercise). Genetics also plays a role.
If you want to change the size or shape of your breasts, it might be time to consider a breast augmentation in New York City. Find a plastic surgeon that you can trust so you can talk about how to restore the appearance of your breasts.

Sometimes a lack of shape can make people feel self-conscious about their buttocks. If you want a fuller, rounder backside, your plastic surgeon can help. Keep reading to learn more about a Brazilian butt lift and how it can improve your aesthetic appearance and give you the body contour you always wanted!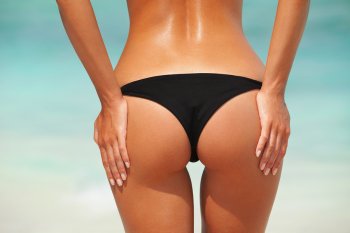 A Procedure to Transfer Fat Where You Need It
If you have extra fat in certain areas of the body, your plastic surgeon can actually transfer it to a place that is missing a little bit of volume. By using fat from your own body, this procedure has a lower risk of infection. It also helps you get a more proportional and natural-looking shape.
The Buttocks Is Shaped with Liposuction
After your surgeon takes the fat from one area of the body, he or she will then purify it before placing it into the buttocks. The doctor will perform liposuction on the area to make sure the fat maintains a natural-looking shape. Liposuction allows the surgeon to create a full, firm rear that helps you get the body you want.
Plastic Surgery with a Short Recovery Period
Once you get your Brazilian butt lift, it is important to avoid putting pressure on the area for about two weeks after the surgery. The surgeon will suggest that you use a cushion that will give you a place to sit during the recovery period. After the first two weeks, you should try to stick to soft surfaces when you sit. You will meet with your plastic surgeon after the procedure to make sure everything is healing properly.
The Brazilian butt lift is a plastic surgery that brings huge results. Most patients who opt for this kind of plastic surgery in New York City are extremely happy with their results. If you are interested in changing your shape, find a reputable doctor in your area and talk about what a Brazilian butt lift can do for you.