ThermiTight is a revolutionary procedure for body contouring near Manhattan. If you've been thinking about having laser liposuction such as SmartLipo, you may wish to consider adding ThermiTight to your treatment session. The liposuction treatment will remove unwanted bulges of fat, while the ThermiTight treatment will significantly tighten the underlying tissues for an improved contour.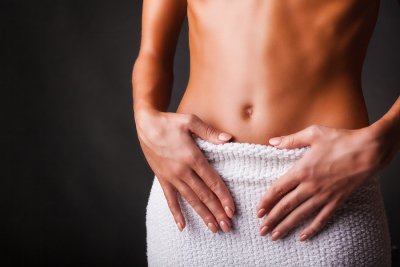 Is ThermiTight Right for Me?
Almost anyone is a good candidate for ThermiTight. Your cosmetic surgeon may recommend this procedure if you would like to tighten the neck and face region without undergoing a face lift. ThermiTight might also be right for you if you would like to treat the abdomen, upper arms, or breasts. As with all medical procedures, it's important for patients undergoing ThermiTight to disclose any health conditions they have, including medication allergies and pregnancy. Discuss whether you're taking any medications or herbal supplements, including those that may have a blood-thinning effect.
What does It Feel Like?
ThermiTight is performed under local anesthetic. This means that you won't feel any pain, although you may feel brief stinging when the anesthetic is injected. During the ThermiTight procedure, you may feel minor pressure or warmth. After the procedure, it is possible to experience some swelling and bruising as the treated areas heal.
When Will I See Results?
The average ThermiTight procedure is about one to two hours long, depending on how many areas you wish to treat and whether you're also undergoing liposuction. You'll be able to enjoy noticeable improvements right away. Your results will continue to improve over time . Most patients find that the effects last for several years.
What Can I Expect from the Recovery Process?
ThermiTight is minimally invasive and it does not require general anesthesia, so there's no lengthy recovery process. You can return to your usual activities as soon as you wish. Most patients resume their usual activities within 24 hours. The doctor may recommend that you use mild soaps and lotions for a few days. It's also a good idea to protect your skin with sunscreen whenever you go outdoors, even during cloudy weather.