A Look at ThermiTight Procedures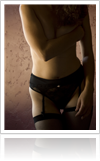 ThermiTight is an effective, micro-invasive skin tightening procedure that may be performed by itself or in combination with laser liposuction. Although laser liposuction by itself can also tighten the skin, combining these two procedures offers maximum results for a sleek, smooth silhouette. This method of body contouring near Manhattan uses radiofrequency energy, which is delivered through a very thin electrode. The gentle heating of the subdermal tissue results in immediate tightening. It also stimulates the production of collagen and reduces the appearance of cellulite.
If you decide to schedule a ThermiTight treatment and liposuction, the doctor will first perform liposuction to remove excess bulges of fat. Then, the physician inserts the radiofrequency fiber through a very small incision. ThermiTight is appropriate for treating the face, neck, upper arms, breasts, and abdomen. There is no recovery time required for ThermiTight. However, if you choose to combine it with liposuction, the doctor may provide you with additional post-treatment instructions.