If you want have unwanted fat in some areas of your body by wish your buttocks were shapelier, then a Brazilian butt lift could be right for you. This fat-transfer procedure helps patients achieve a curvier appearance while trimming less desirable areas of weight. To determine if you are a good candidate for this procedure, schedule a consultation with a specialist in cosmetic surgery in New York City. Here are some of the factors he or she will consider.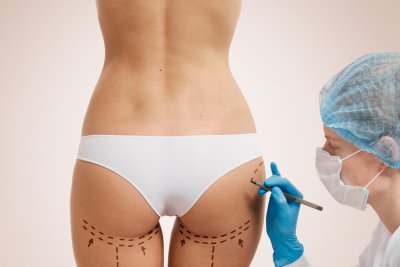 Availability of Fat
A Brazilian butt lift cannot be performed on patients who do not have an adequate amount of fat elsewhere on their bodies to be transferred. One of the reasons Brazilian butt lifts are considered so safe for patients is that surgeons reduce the risk of infection by using patients' own fat. Ideally, fat should be available on the stomach, thighs, and back. Generally, patients should be at least a size six in clothing to be considered for the procedure, but cosmetic surgeons evaluate each patient individually.
Tightness of Skin
For a Brazilian butt lift to be successful, the skin around the buttocks needs to be relatively tight. Sagging skin won't respond to the augmentation, as the fat transfer won't stop the skin from sagging. If you have sagging skin, a traditional butt lift, in which excess skin is removed, may be a more appropriate procedure. Your cosmetic surgeon will help you choose the right option for you.
Commitment to Recovery
Patients are typically extremely pleased with the results of their Brazilian butt lifts, but to get the best results, patients have to commit to the aftercare plan. Doctors recommend avoiding putting any weight on the buttocks for the first two weeks after surgery and only sitting on soft cushions for the first six weeks. If you must sit during the first two weeks, it should be on a very soft cushion for a limited amount of time. Patients can return to work within seven to 10 days and must wear a compression body garment to control swelling for six to eight weeks.