Liposuction is one of the most popular forms of plastic surgery in New York City because it brings real results. If you have been struggling to get rid of stubborn fat pockets that make you feel self-conscious, liposuction can help you improve the way you look and feel. Keep reading to learn more about the benefits of liposuction and how it can help you.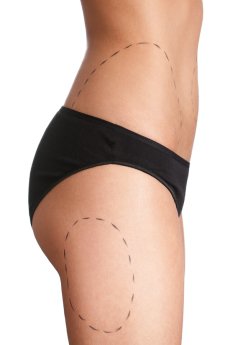 It Successfully Gets Rid of Excess Fat
If you still have some fat pockets that will not disappear even with diet and exercise, liposuction could be your ideal solution. Once the plastic surgeon performs the procedure, you can get a shape and contour that you prefer and finally say goodbye to the fat.
It Can Target a Variety of Areas
No matter where you have stubborn fat, the surgeon can use liposuction to get rid of it. Whether you are self-conscious about your abdomen, your buttocks, your hips, or your waist, liposuction can help. The plastic surgeon can use it to suck fat from the saddlebag area, the thighs, the calves, the ankles, the breasts, the back, the arms, and even the neck. If you are tired of the reflection that you see in the mirror, liposuction could help restore your confidence.
If you think that liposuction might be the right solution for you, you should schedule a consultation with a plastic surgeon. Procedures like lipo, tummy tucks, and breast augmentation can transform the look of your body to get rid of trouble zones and help you feel your most beautiful.