Liposuction is one of the most common plastic surgeries performed in Manhattan because it provides a solution for a variety of issues. If you have some extra fat that refuses to go away, liposuction could give you the results you want. Use this guide to determine if this is the right kind of cosmetic surgery procedure to bring you a body with which you can feel more comfortable.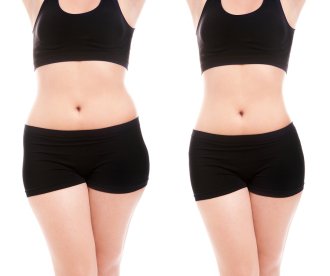 What It Targets
Liposuction is a procedure designed to shape the body by getting rid of excess fat pockets. If you cannot lose weight from your buttocks, hips, love handles, saddlebag area, thighs, calves, breasts, back, arms, or neck even with diet and exercise, this could be the right plastic surgery option for you. Talk to a doctor about your trouble areas to see if liposuction can help.
When to Get It
The best candidates for this procedure are those who have stubborn pockets of fat that negatively affect the silhouette of the body. These fat areas might make a person look disproportionate. Liposuction can also help patients get a better shape or more definition in certain parts of the body. Plastic surgeons prefer to perform this surgery on patients with good skin elasticity because they will get the best results.
How It Can Help
Once liposuction gets rid of these stubborn areas of fat, you will fit better into your clothes and look much smaller. Since the procedure only requires a small incision, you will not be left with big, noticeable scars. The surgeon will place you under gentle sedation. Since it is a quick and relatively simple procedure, you will not have to go through the risks of a longer, more extensive operation.
If you think liposuction might be the right option for you, you should start the search for a reputable plastic surgeon in New York City. Once you find a doctor that you can trust, you can learn more about the procedure and whether or not it will truly target your issues.