Gynecomastia surgery in Manhattan is designed to improve the appearance of enlarged breast tissue in men. If you suffer from gynecomastia, you may feel understandably insecure about the appearance of your chest. When more conservative treatments do not work or you are bothered by your cosmetic appearance, your plastic surgeon may recommend gynecomastia surgery to improve your health and increase your confidence. Keep reading to learn about your surgery recovery, including the initial recovery, intermediate recovery, and final recovery.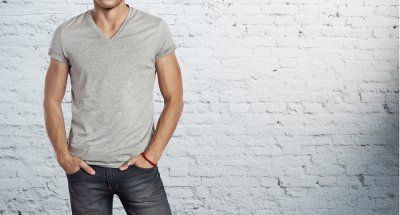 Initial Recovery
Immediately after gynecomastia surgery, you will go through the initial stages of recovery in your cosmetic surgery office. Gynecomastia surgery is a major procedure, and it is important to allow adequate time for your body to heal. In the recovery room, your surgeon will apply dressings or bandages to the breast area and around any incisions. A small tube may also be placed under your skin to act as a temporary drain for excess blood and fluid. Your surgeon will provide you with a more precise recovery timeline and schedule your first follow-up appointment.
Intermediate Recovery
After your surgeon ensures the gynecomastia surgery has gone as planned, you will be permitted to have a loved one drive you home. You will be provided with instructions on how to change your dressings or bandages. You may also be given a support garment to wear around your chest. This bandage can both ease selling and support your body contouring after the surgery. Your surgeon will also prescribe pain medications and anti-inflammatory drugs to ensure the healing process is as comfortable as possible.
Final Recovery
During the final stages of gynecomastia surgery recovery, you will have your dressings and stitches removed. When you visit your cosmetic surgery office, he or she will discuss your prognosis with you. Make sure to contact your surgeon ahead of time if you have experienced any side effects from your medications or have noticed weight gain. During your appointment, your physician will also advise you of when you can resume your normal daily activities and exercise.