When you work with a NYC plastic surgeon , it is important to know about his or her background so you can feel confident in the doctor's abilities to give you the results you want. Whether you are in the market for lipo or a Brazilian butt lift, Dr. Elan B. Singer has the experience and the technique to safely and effectively do the procedure.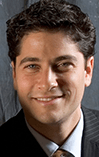 Dr. Singer is certified by the American Board of Plastic Surgery and is a Fellow of the American College of Surgeons. After studying at The Mount Sinai Medical Center in New York City, he completed a fellowship in aesthetic surgery at Lenox Hill Hospital and Manhattan Ear, Nose, and Throat Hospital. Dr. Singer specializes in all aspects of plastic surgery, from breast lifts to eyelid surgery.
When it comes to successful plastic surgery procedures, Dr. Singer is one of the best in Manhattan. He can help you with reconstructive and cosmetic procedures that will target your issues and give you real results.