Breast reduction surgery may eliminate a number of problems unique to women with larger breasts—including irritation of the skin beneath the breasts, chronic back pain, or trouble finding clothes that fit properly. Not only does surgery reduce the size of the breasts, but it can reshape the breasts for more ideal body proportions and a natural lift. Before you consult a New York City plastic surgeon about breast reduction, read through these important facts about this procedure.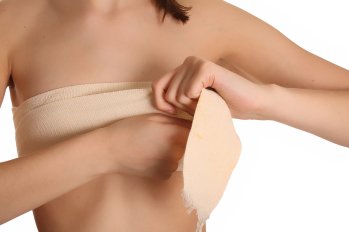 Ideal breast reduction patients
Women who might consider breast reduction may have regular discomfort from breasts that are too large or out of proportion with their figures. Patients should be physically healthy non-smokers with realistic expectations about the outcome of the procedure. Surgery can reshape and reduce the size of the breasts, but a full lift and perkiness is not a typical outcome. Still, many women report an improved self-image and increased comfort following their surgeries.
Pre-surgical planning steps
Before breast reduction surgery, patients will need to discuss their complete health history and current health with a plastic surgeon. During your surgical consultation, your physician may also take detailed measurements and before-photos for your records. Women should prepare to discuss their specific expectations for surgery with the doctor, as it is important for physicians and their patients to maintain consistent expectations for surgery.
Typical recovery timelines
Just like with breast augmentation procedures, breast reduction requires the use of elastic bandages and support bras to keep swelling down through the healing process. It may take several weeks for the breasts to heal and be completely free of swelling, so patients might need to reduce physical activity and regular exercise for a significant period. Follow-up care will be integral to the recovery process; patients can expect to see their surgeons several times following surgery with an initial follow-up about one week after the reduction procedure.
Now that you have a little more information about what's involved in breast reduction, you can begin your search for a board-certified physician in the NYC area. Choosing a surgeon you are comfortable with will ensure the best results for your procedure.