If stubborn pockets of fat are keeping you from achieving your ideal physique, liposuction can help you target these areas and finally get the body you want. With a few different types of this procedure available, you can find the one that does the most to treat your issues. Keep reading to learn more about liposuction in Manhattan.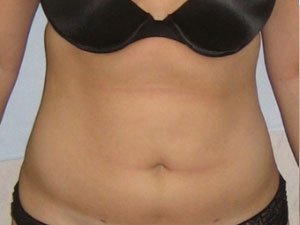 Tumescent Liposuction
The word tumescent refers to anything that is swollen and firm. In this version of this plastic surgery procedure, the doctor injects lidocaine and epinephrine into the treatment area. Once this local anesthetic reaches the fat beneath the skin, it causes it to swell and get firm enough that the patient will not feel the procedure. Tumescent liposuction requires no general anesthesia, which can reduce certain risks of the procedure.
Suction-Assisted Liposuction
Almost every kind of liposuction uses some form of suction to remove excess fat from the body. The plastic surgeon inserts a cannula tube beneath the skin to shake up the fat and suck it out of the body. If the doctor is performing liposuction on a small area, he or she might be able to utilize manual suction to remove fat pockets.
Power-Assisted Liposuction
If the liposuction is taking place on a larger area, the doctor might need to use power-assisted liposuction to move the cannula beneath the skin. With precise control, power-assisted liposuction allows the doctor to target and remove fat to give their patients the results they desire.
Laser-Assisted Liposuction
Laser-assisted liposuction, also known as SmartLipo, was just introduced in 2007. Since then, it has quickly gained popularity among plastic surgery circles. This procedure uses a laser to actually liquefy fat beneath the skin. This type of liposuction also uses a tumescent injection to numb the area.
Whether you want liposuction or a tummy tuck, it is important to schedule a consultation with a plastic surgeon to learn more about the procedure and to find out if you ARE a good candidate. This consultation helps you find out everything you need to know about the procedure before you make your final decision.