Reasons to Consider Eyelid Surgery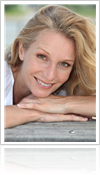 Along with SmartLipo serving Manhattan, eyelid surgery is one of the most exciting and innovative new techniques in cosmetic surgery today. Whether you opt for an eyelid lift or a different eyelid surgery, you can expect to dramatically improve the appearance of your eyes.
While laser liposuction is the clear solution for men and women who want to remove stubborn pockets of fat, many people are unsure of their options for treating cosmetic problems with their eyelids. Eyelid surgery is recommended for correcting a wide range of problems, including eye bags and dark circles, loose skin that hides the eyelids' natural creases, loose skin that impairs vision, or excess skin and wrinkling. When you invest in laser liposuction, you can expect to contour and smooth your body. With eyelid surgery, you can achieve a younger and refreshed look. Eyelid surgery will rejuvenate your appearance, making you appear energetic, awake, and youthful. If you have always suffered from eye bags or are experiencing severe wrinkles that affect your eyelid area, eyelid surgery can give you the confidence you need to feel like yourself again. If you have fine lines around your eyes only, your cosmetic surgeon may recommend Botox instead.