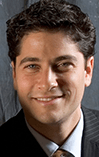 Another mommy makeover success story! A patient of Dr. Singer's commits to a breast augmentation and proclaims, 'I wish I did it sooner!' Check out some more of his fantastic reviews on RealSelf.com , and feel free to leave one, if you've been a patient!
"I am a 46 year old mother of 4 who is 5 months post op ba. I never had large breasts but they were always perky. Recently I lost some weight and combine that with aging, well let's just say it wasn't pretty. My breasts lost all their volume. I have been thinking of getting a breast aug. for years and decided it's now or never.
I did my research and came across Dr.Singers name. From the minute I met with him I felt at ease. I explained to him that I wanted a natural look. Dr. Singer suggested 275 cc silicone gel mod + implants. They are perfect.
Breast aug. was something my husband didn't want me to do but later accepted the idea. So when he commented, "that they looked great". I knew I made the right decision." – former patient, 0ctober 12, 2014