Have you been considering SmartLipo serving Manhattan? When it comes to cosmetic surgery, liposuction has long been a proven technique for permanently removing fat from the body. SmartLipo is equally effective at eliminating fat cells. However, this revolutionary new liposuction technology relies on a laser to deliver results. If you have stubborn fat in your hips, thighs, buttocks, and abdomen that has resisted diet and exercise, ask your cosmetic surgeon about SmartLipo today. Keep reading to learn how SmartLipo works by using a targeted laser, making a simpler procedure, and permitting a shorter recovery time.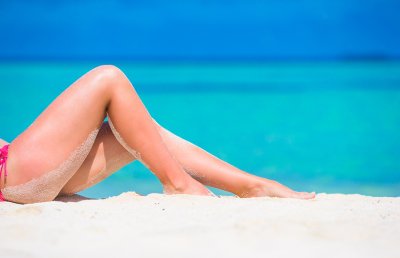 Targeted Laser
With traditional liposuction, a plastic surgeon uses a thin tube called a cannula to remove unwanted fat. SmartLipo is one of the most innovative and effective new liposuction technologies on the market. By using a carefully calibrated laser, SmartLipo can completely eliminate only fat cells. Additionally, SmartLipo actually stimulates collagen production, so you will not have to worry about sagging skin left over after cosmetic surgery.
Simpler Procedure
Because SmartLipo relies on a targeted laser to remove only fat cells, the procedure is both simpler and faster than traditional liposuction. SmartLipo disintegrates fat immediately on contact while leaving surrounded tissues relatively unaffected. That means there is no need for patients to be put to sleep, as this cosmetic procedure is much less invasive than liposuction. Depending on the areas to be treated, laser liposuction treatment will take only about two to three hours.
Shorter Recovery
SmartLipo allows patients to recover much more quickly than with traditional liposuction. The liposuction cannula can damage surrounding healthy cells because it is so much larger and less precise than SmartLipo's tiny laser. SmartLipo recovery time is as little as 48 hours because patients will not have to recuperate bruised, swollen tissue in the area. While SmartLipo delivers the same results as liposuction, you can expect to be back on your feet much sooner. However, as with any cosmetic surgery, you should make sure you have a loved one to drive you home and supervise you for the first day or two after the procedure.